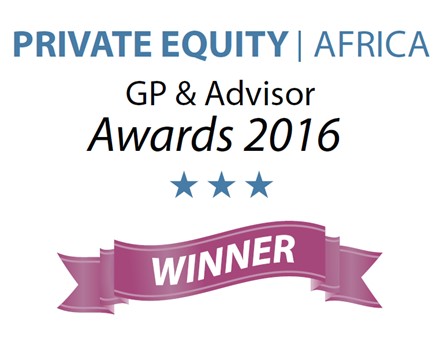 Awards
Actis wins prestigious Private Equity Africa Award
Actis, a leading growth markets investor, is pleased to announce that it has won the Pan-Africa Exits award at the Private Equity Africa Awards 2016 (PEA Awards).
The PEA Awards celebrate the achievements in the industry, focusing solely on the best-in-class achievements of investors and advisors.
The awards were presented at the 5th Annual Private Equity Awards Gala Dinner on 9th June, hosted at London's prestigious Langham Hotel.
The final winners were chosen by an independent panel of highly respected industry participants with representation from Adams Street Partners, HarbourVest Partners, Kusuntu, CDC, Hamilton Lane, SAVCA, Sarona Asset Management, Aon Hewitt and AFIC Africa.
The 2016 Awards attracted over 80 self-entries, complemented by recommendations from the PEA editorial team and supported by industry data. The Awards nominee list was then compiled in partnership with the London Business School Private Equity Institute.
Gail Mwamba, the Awards Chair and Editor of Private Equity Africa, said: "As the dynamic private equity market in Africa continues to go from strength to strength, this year's awards have distinguished the innovative investment and advisory work and some of the region's most transformative deals over the last year. The results that the award winners have achieved in the last year truly demonstrate the immense opportunity in African private equity. Congratulations to Actis and all the winners for this year and we look forward to gathering again next year."
Sign up to the street view for the latest news and insights.