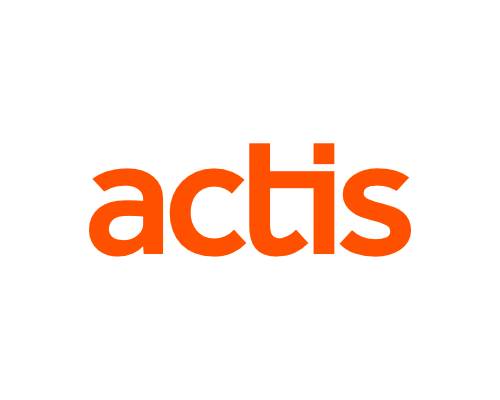 Awards
Susan Wilkins, Partner and Chief Operating Officer at Actis, named one of this year's Women to Watch
Susan Wilkins, Partner and Chief Operating Officer at Actis, a leading global investor in sustainable infrastructure, has been named a 'woman to watch' in the annual list compiled by Cranfield School of Management.
Women to Watch 2021 is intended to shine a light on the impressive talent pool of women in business. The list spotlights 100 leading female professionals who the authors believe are ideally suited for consideration as non-executive directors (NEDs) on the boards of FTSE 350 companies now or in the near future.
Susan has been a Partner at Actis for over a year and a half, having joined the firm in 2019. Susan leads a team of around 100 platform professionals, responsible for the operations of the firm including financial, technology, funds services and human resources functions. She is on the Executive and Risk Committees, and Chairs the Valuation Committees for the Firm.
Susan is also a member of the Inclusion & Diversity Committee, and is focused on further enhancing Actis' approach and policies to encourage greater diversity and inclusion. Some of these initiatives include the formation of minority networks, the introduction of an open-door initiative around female peer support, unconscious bias training and enhancing the firm's recruitment and talent strategies.
An Australian by background, Susan has worked in energy related industries for most of her career and has served on multiple boards. She is a role-model for women working in sectors that have traditionally had significantly fewer women than men. Prior to Actis she worked with two of Actis' Energy portfolio businesses. She was the Chief Financial Officer & Head of Legal at Globeleq, a power industry leader in growth markets, since 2006, where she was an integral part of the successful Globeleq journey and the subsequent exit process. Susan was then Chief Financial Officer of Lekela Power, a pan-African renewable energy platform before joining Actis.
Torbjorn Caesar, Senior Partner at Actis said: "Being named on this year's Women to Watch is yet further recognition of Susan's exceptional talent and leadership. She brings a values led approach to building high performing teams combined with exceptional technical skills, extensive broad leadership and management expertise. She is an inspiring role model and leader within Actis, as well as across the sector, driving changes to bring about a more diverse and inclusive workforce."
Susan Wilkins, Partner and Chief Operating Officer at Actis said: "It's an honour to be named on this year's Women to Watch alongside so many highly talented women in business – I am truly humbled. Having spent the majority of my career working in sectors where I've been in the minority, I hope that this recognition is another small step in paving the way for more women to realise their full potential in the workplace."
Diversity in all its forms
The Women to Watch supplement was introduced by Cranfield University's Gender, Leadership and Inclusion Centre in 2009.
Hilary Sears, Visiting Fellow of Cranfield School of Management and author of the 2021 report, said: "Diversity in all its forms is increasingly on the agenda for forward-thinking businesses, and rightly so. As well as providing appropriate representation for an increasingly diverse workforce, it has been found that more diverse boards make better decisions.
"The challenge, though, is how in-demand diverse executives now are: where to find them, how to recruit them, how to retain them? Through this year's Female FTSE Board Report and Women to Watch list, we hope to accelerate companies on their journey to better representation and a truly inclusive workplace."
Sign up to the street view for the latest news and insights.