Press release
Actis partners with Hong Kong Monetary Authority's Infrastructure Financing platform "IFFO"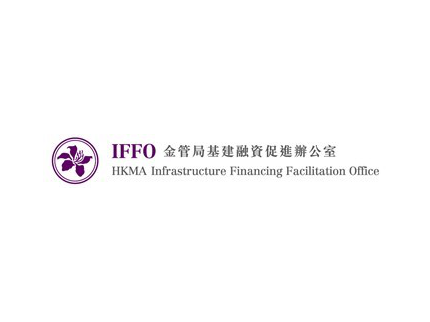 Actis, a leading growth markets investor, today announced its partnership with the Infrastructure Financing Facilitation Office (IFFO) a platform established in July 2016 by the Hong Kong Monetary Authority (HKMA) to facilitate infrastructure investments and their financing.
Actis has invested c. USD$8 billion in over 200+ deals across 30+ countries in emerging markets; many of these countries are located in and around the "Belt and Road" regions1. A number of these investments have been dedicated to building out critical infrastructure in those countries from the development of 14.5 GW of electricity generation capacity providing access to 65 million people to delivering c.330, 000m2 of Grade A real estate.
IFFO seeks to facilitate infrastructure investments and their financing through building and working with a cluster of key stakeholders who are invited to become business partners. Actis joins partners from Mainland China, Hong Kong and overseas including development banks and agencies, public investors, project developers and sponsors, commercial banks, asset managers and professional service firms
IFFO is not an investor and will not do deal matching; instead it provides a neutral platform for interested Partners to collaborate in identifying infrastructure investment and their financing opportunities. It is well positioned to advance capacity building including sharing of information, experience and best practice.
Torbjorn Caesar, senior partner at Actis, said: "We are extremely gratified to be invited to join such illustrious partners. We see enormous value in a platform that convenes best in class experience and expertise. We bring nearly eight decades of infrastructure investment experience to the table. This involvement has informed best practice in our markets we look forward to exploring how the lessons we have learned might be applied to future projects in the Belt and Road regions."
Actis has a c.70 year heritage in growth markets where rising domestic consumption and the need for sustained investment in infrastructure across private equity, real estate and energy underpin the firm's entire strategy.
Actis committed to Hong Kong as a regional centre for financing by opening an office in Central district at the end of 2016.
Notes to editors:
1 The "Belt and Road" or "One Belt, One Road"(OBOR) is a development strategy and framework, proposed by the Chinese government that focuses on connectivity and cooperation among countries primarily between the People's Republic of China and the rest of Eurasia, which consists of two main components, the land-based "Silk Road Economic Belt" (SREB) and oceangoing "Maritime Silk Road" (MSR).
About IFFO
As part of the HKMA, IFFO's mission is to facilitate infrastructure investments and their financing by working with a cluster of key stakeholders. The functions of IFFO are:
providing a platform for information exchange and experience sharing;
building capacity and knowledge on infrastructure investments and financing;
promoting market and product development; and
facilitating infrastructure investment and financing flows.
By establishing IFFO, the HKMA can play a valuable role as a catalyst in the facilitation of infrastructure investments and their financings with its mandate to promote Hong Kong as an international financial centre.
Sign up to the street view for the latest news and insights