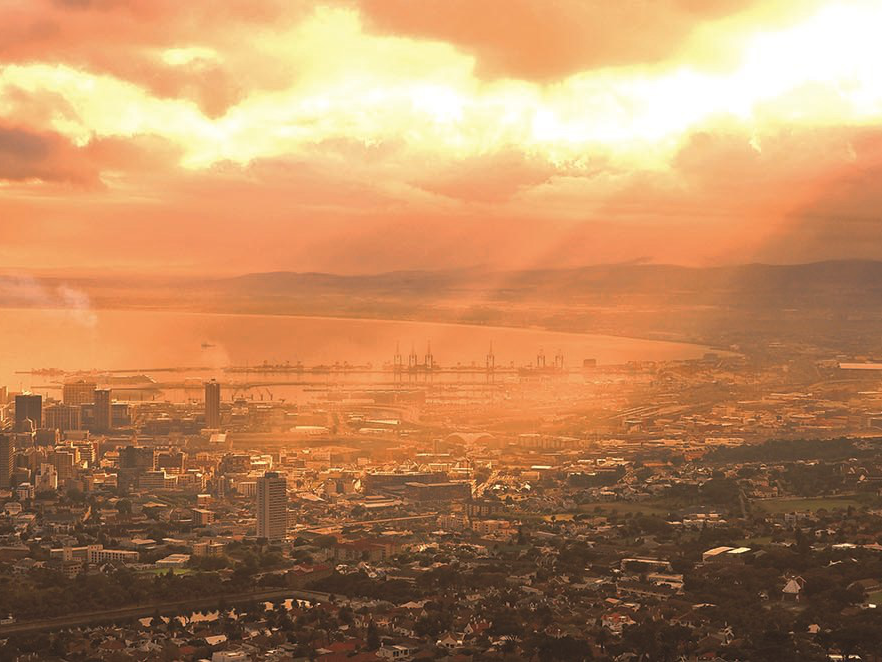 The Street View
Southern Africa: Winds of change
A more positive mood has begun to sweep through the economic and political landscape in Southern Africa.
Earlier this year we wrote about the political changes in South Africa, which saw the end of the troubled Zuma presidential era. Angola and Zimbabwe, until recently in the stranglehold of two of the longest serving presidents on the continent, have both seen sweeping change in the past year. In Mozambique green shoots are starting to emerge after debt related issues surfaced. Zambia in contrast, where political change has been more sporadic, is struggling despite stronger commodity prices. Positive momentum, however tentative, is coming through across the region.
In South Africa, after a fierce internal battle within the ANC, Cyril Ramaphosa replaced Jacob Zuma ahead of all-important elections in 2019 (See Macro Forum Publication March 2018). Ramaphosa has now completed his first 100 days which has seen him act decisively in key areas that have lifted confidence in the country. His reinstatement of two respected former finance ministers into key cabinet positions points to much needed focus on rooting out state capture and corruption. We have witnessed positive outcomes in governance changes in state owned enterprises, avoided further ratings downgrades, and the establishment of a high-level team to seek investments of US$100bn to help drive the economy forward.
The energy sector is a further example of strong first steps by Ramaphosa with a difficult road ahead requiring focused leadership to drive long-term change. On April 4 2018, facing continued political headwinds from factions within the ANC, Eskom finally signed 27 power purchase agreements (including two wind projects owned by Actis Energy 3's pan-Africa renewables platform Lekela) which had been awarded in the fourth renewable energy procurement round nearly three years ago, comprising US$4.7bn in investment and resuscitating the deteriorating investor sentiment in the energy sector. Energy Minister Radebe has promised to publish the energy sector's roadmap by Q3 2018, which is expected to exclude the significant nuclear and coal additions that Zuma's government was pushing for, and he has promised to announce round five of the renewables procurement by Q4 2018. This ambitious agenda is compounded by the government resources required to turn around the state-owned utility Eskom, beleaguered by years of mismanagement and rent-seeking, as continued infrastructure investment is predicated on a utility with a healthy balance sheet.
However, the positive sentiment in South Africa has yet to play out in real growth – the recently released first quarter GDP figures have dampened the early positive response to Ramaphosa's appointment. A decline in quarterly GDP of -2.2% is anecdotally blamed on the lack of investment in 2017 but analysts are still largely pointing to positive growth forecasts in the second half of the year which we remain cautious on. Adding to the caution is the uncertainty around land expropriation without compensation. Land reform is a vital component of stability and prosperity in the country, and Ramaphosa has his hands full in balancing the complexity of the issue. For the investor community, he is consistent in his positioning that land reform will not be at the expense of food security or growth of the economy. Despite these factors having subdued the 'Ramaphoria' felt earlier in the year, the boardrooms of our South African portfolio companies are considerably more optimistic about the future than they were a short 6 months ago. The positive order book development in Actom (industrial engineering business in our PE portfolio) is one such example.
In <Angola, elections were held on 23 August 2017 after former president José dos Santos stepped down after ruling for almost 40 years. Whilst minimal damage was expected from the dos Santos approved successor João Lourenço, he has taken a strong anti-corruption stance. This change ushered in a new era, in which dos Santos' son is being prosecuted for fraud, and his daughter has been taken off the board of the state owned oil company, Sonangol. Oil-dependent Angola is also set to benefit from the uptick in oil prices,
The rule of the region's other presidential strong man, Zimbabwe's Robert Mugabe, also finally came to an end. His ousting brought about hope for Zimbabwe and renewed confidence. In July, elections will be held with wide expectations that Zanu PF will win. The agriculture sector is starting a slow recovery, and policy developments have been put in place to attract investors back into the country. Although liquidity problems remain a challenge, investors are excited about the commitment to recovery in Zimbabwe. The change in consumer demand is evidenced in the listed consumer sector where Delta Beverages reported 50% volume growth in lager beer and sparkling beverages in the first quarter of 2018, notwithstanding currency challenges impacting imported raw materials.
Mozambique is still feeling the after effects of a US$2bn undisclosed debt scandal, including continued government tension with the IMF, yet there is a growing air of optimism. Our experience of building Baia Mall, Maputo's largest A-grade retail mall is evidence alone. Two years ago project funding and leasing into a soft market were a real challenge, we have however achieved 89% occupancy but still struggle to convert signed agreements to trading stores. A recent opening of a food and beverage tenant produced an additional 40,000 people through the mall in that month. Although off a low base, GDP growth remains reasonably strong at c. 3.5 – 4%, and the currency has been stable after the post-debt crisis roller coaster. In addition, the government has concluded agreements with gas operators, which will auger well for the broader foreign investment sentiment although not yet solving government's short term cash availability issues. Two other areas we are watching are the impact on national peace talks between the ruling party FRELIMO and the longstanding opposition RENAMO (The Mozambican National Resistance), following the recent death of the RENAMO leader Afonso Dhlakama and the recent Islamic Jihadist attacks in the north of the country.
In Zambia there have been political concerns along with cabinet reshuffles, uncertainty around policies as well as warnings around debt distress from the IMF. The Zambian economy has been performing below its potential and in the short term is not yet in a position to fully benefit from an uptick in commodity prices. The state-owned electric utility is suffering one of the continent's highest amounts of arrears to its suppliers including independent power producers. However, our food retail outlets in Food Lovers Market continue to trade well, with demand such that we are opening a further two outlets in the country this year.
Although challenges are varied and many for the economies of Southern Africa, the sweeping effects of recent political changes in many of the regions key economies are timeous. Global commodity price increases, recoveries from recent own goals and generally improving political environments could well be a genuine boost for a renewed growth period for the region after a challenging few years. Optimism is back in vogue albeit tinged with realism about time horizons for real economic progress.