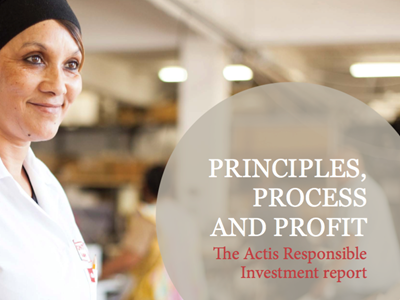 White papers
The Actis Responsible Investment Report 2014
About this report
This report sets out the principles that underlie the way we invest at Actis, a pan-emerging markets private equity firm.
It also offers evidence – through reported data and illustrative case studies – of the impact that our approach and the management of environmental, social and governance factors has on our business and investment outcomes.
As part of our wider financial reporting, and alongside our detailed disclosures to the UN Principles for Responsible Investment reporting framework, we hope this report will help our investors, investee companies and wider stakeholders better understand our approach to responsible investment.
To view the full white paper click the download link.