Press release
Actis invests US$12m growth capital in heat exchanger manufacturer, TEMA India LTD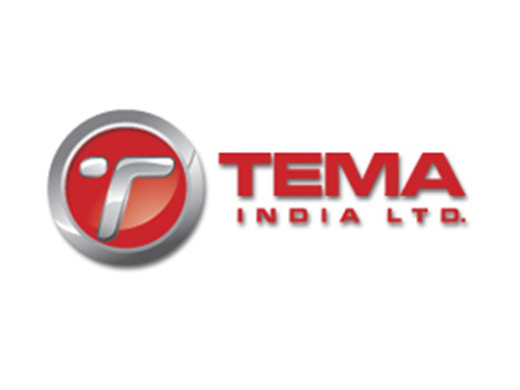 Actis, a leading private equity investor in emerging markets, announced an investment of US$12m to acquire a significant stake in TEMA India Ltd, the rapidly growing heat exchanger manufacturer specialising in designing and fabricating shell and tube heat exchangers for the oil and gas, energy and chemical industries. TEMA is recognised as one of a select group of global manufacturers capable of manufacturing high-pressure heat exchangers. The company's growth is driven by its recent entry into export markets, winning contracts with the world's leading EPC contractors for the oil and gas industry including Bechtel, Fluor, Technip, Uhde and Jacobs.
TEMA, has achieved revenues of US$20m in the year to 31.3.2005, and is growing at more than 50% per annum. The company will benefit from Actis's global network in building its export capability. The investment will help the company to establish a new world-class facility, allowing it to fulfil larger size orders and improve manufacturing processes, enhancing margins and building overseas sales.
The global market for heat exchangers is large and growing due to new projects in the oil and gas industry and stricter emissions regulations driving demand for sophisticated shell and tube heat exchangers. In the high-pressure market where TEMA focuses, the market is estimated to be growing at 9% per annum. Production is moving to Asia due to competitive pressures, with Indian production costs estimated to be 30% lower than Europe and 10% lower than other Asian competitors. TEMA, with its excellent design skills and quality fabrication and manufacturing capability, is therefore well placed to grow significantly over the next few years.
Mr Donald Peck, Managing Partner Actis India said, "TEMA is a good example of a company which combines specialist engineering skills with low cost manufacturing. It is therefore well placed to compete internationally for higher spec heat exchangers. We will help TEMA to strengthen its management team and improve management controls as it grows and to generate business leads through our contacts, particularly in the power sector."
Mr Haresh Sippy, Chairman and Managing Director of TEMA said: "This investment is an important step in building our business and allowing TEMA to take full advantage of the growth in this global market. I look forward to working with Actis as we take this business on to the next stage of its development."
Mumbai based Singhi & Associates Advisors Pvt. Ltd., a boutique investment bank acted as the advisors to TEMA. Through its origins as part of CDC Capital Partners, Actis is one of the most experienced private equity investors in South Asia with a track record of investments spanning more than 15 years. Since 1995 Actis has invested over US$350m in India alone. The company has a highly experienced team of professionals based in India and in 2003 was rated one of the top three private equity firms in India.
In 2003 Actis completed the first private equity backed privatisation in the country, Punjab Tractors, and in February 2005 acquired a 30% holding in AVTEC Ltd, the new company created to take over the auto components business of Hindustan Motors. Other notable investments of Actis include Glenmark Pharmaceuticals, Nitrex Chemicals and Jyothy Laboratories. The company realised a substantial investment in UTI Bank last year when its stake was acquired by HSBC.
Actis was formed in 2004 following a management buyout of the private equity fund management business created from CDC Capital Partners. Actis currently invests and manages capital on behalf of 72 investors, and currently has US$2.8 billion of funds under management.
Sign up to the street view for the latest news and insights