Press release
Actis and Mesoamerica to sell Globeleq Mesoamerica Energy to SunEdison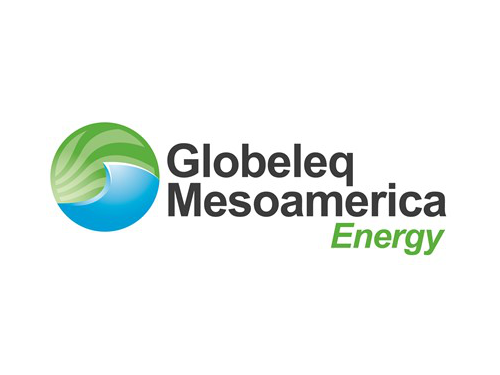 Actis and Mesoamerica, the investment and advisory firm based in Costa Rica and Colombia, have agreed to sell their combined 100% stake in Globeleq Mesoamerica Energy (GME), the leading wind and solar energy business in Central America, to SunEdison. SunEdison is the largest global renewable energy company.
Actis purchased a 70% stake in GME in 2010, acquiring the first-ever wind farm in Latin America, Planta Eólica Tilarán (PESA) in Costa Rica; Mesoamerica Power acquired the remaining 30%. Since that acquisition, Actis and Mesoamerica Power have grown GME from 24MW in operation to 314MW in operation and construction, 80MW in late development and a proprietary pipeline of nearly 300MW in the region. GME is led by an exceptional management team with over 100 years of combined renewable energy experience and operates under world-class construction and environmental, social and governance standards, with strong ties to local communities.
Today's transaction reflects the success of Actis's proven, replicable strategy of aggregating energy assets into scalable regional platforms in high growth markets. GME is now a fully integrated Independent Power Producer that employs over 180 people across three countries with solid development, construction and operational capabilities. GME has an outstanding portfolio of projects operating under strong contractual protections and non-recourse project finance structures.
Mikael Karlsson, Partner at Actis, said: "We are proud of what we have achieved over the past five years, growing GME sixteen fold in terms of MW capacity, and creating a business that is ready to continue its journey with a strategic owner. It is uniquely positioned to capitalise on attractive growth markets in the countries where it already operates, as well as expanding to others in the region."
SunEdison expects to add the acquired operating assets to the portfolio of TerraForm Global, an emerging markets-focused yieldco.
Ahmad Chatila, President and Chief Executive Officer of SunEdison commented: "We are delighted to acquire GME from Actis and Mesoamerica. With this transaction we gain a business uniquely positioned for its next stage of growth with an experienced and talented management team; a proven track record in the region; contracted, long-term USD cash-flows and superior scale and pipeline while also positioning ourselves to deliver strong returns to our shareholders."
Luis Javier Castro, Managing Director at Mesoamerica, added: "This transaction marks the third transformational milestone in the development of GME. The first occurred in 2004, when Mesoamerica acquired PESA and began developing the proprietary pipeline of projects under the leadership of Jay Gallegos. The second came in 2010 when we joined forces with Actis to transform GME into a regional leader, accelerate its growth and build out the portfolio of projects. Today we are excited to see GME become a key part of the growth strategy of a global leader in the renewable energy industry."
Sign up to the street view for the latest news and insights