Press release
Actis acquires stake in Coricraft group to propel expansion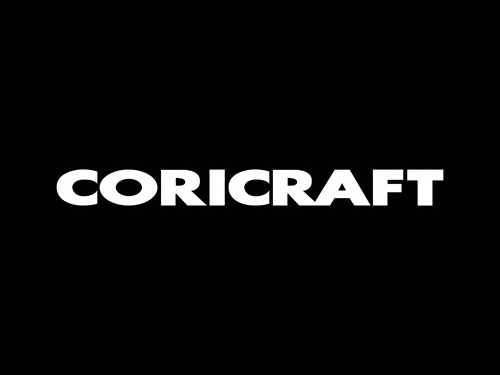 Actis today announced the acquisition of a significant minority stake in Coricraft Group, one of South Africa's leading home furnishings retailers. Actis' investment affirms the strength of Coricraft Group's cash value home retail model and will act as a substantial enabler of future growth. The firm is investing alongside majority shareholders Westbrooke a local investment group – and Coricraft Group management.
Actis focuses exclusively on investments in emerging markets across Africa, Asia and Latin America. The firm has a strong track record of backing high-quality, consumer-focused businesses in Africa including South Africa's leading independent sports retailer, Tekkie Town, fabric design company Vlisco Group, and snack food group Edita. To date Actis has invested $1.6bn in the consumer sector.
Commenting on the investment, Natalie Kolbe, Partner at Actis, says: "With increasing consumer demand for home goods reflecting the changing demographics in South Africa, we believe Coricraft Group has significant growth potential given its high quality, aspirational, value offering. We are excited to be backing an exceptional management team and look forward to helping the business continue on its growth trajectory organically and through acquisitions as well as geographically."
Coricraft Group CEO, Kevin Utian, says he is excited at the expansion opportunity the new partnership represents: "Coricraft Group is the largest cash furniture retailer in the country with a footprint of 115 stores nationally and in Namibia and Botswana. Actis' international experience in the consumer sector will help drive expansion of our footprint further nationally, into sub-Saharan Africa and beyond."
Coricraft Group currently comprises cash retailers, namely Coricraft, a leading aspirational value brand for own-label quality home furnishings; Dial-a-Bed, the largest bedding specialist in South Africa offering local and international brands; and Volpes, a growing force in home textiles such as linen, towels and curtains. The group owns three factories – two that manufacture couches in Johannesburg and Cape Town and one in Port Elizabeth for home textiles. When added to the store footprint, they employ over 2 000 people.
Utian says in the current financial year Coricraft Group will open 22 new stores and will continue expanding its back-end manufacturing and logistics facilities to support the retail growth. The group's newest store – a dynamic 3 500m2 megastore in Kramerville showcasing all businesses and brands – is the model for future store roll-out.
"Actis' investment underscores the success of our cash home retail model, which targets the more resilient upper-LSM consumers who are demanding style and value," says Utian. "As the fastest growing home retailer in South Africa, and now partnering with Actis, the group is strongly positioned to capitalise on the macro shift from a credit-oriented home retail market to a cash model with the focus on the customer."
Coricraft Group's vertical integration and single operating platform round out its strong competitive advantages, which present high barriers to competition.
Utian adds that Actis and Coricraft Group share a culture of entrepreneurial growth and an ambitious vision for the future: "Actis' track record of building leading in-country brands into world class companies aligns with our strategic growth objective." In addition, both organisations share a strong confidence in South Africa and Coricraft Group in particular is excited about local manufacturing to give South African customers superior quality at unrivalled value.
He concludes that Coricraft Group will continue to grow aggressively with Actis' support, expanding space as it expands home furnishings categories.
Financial terms of the transaction were not disclosed and it remains subject to approval of the Competition Authorities.
Sign up to the street view for the latest news and insights