Press release
Actis invests in Mundiapolis University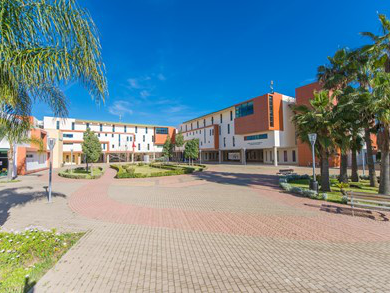 Actis has invested in Mundiapolis University (Mundiapolis), a top ranking private university in Morocco. Actis is investing to support an ambitious development plan that strengthens the university's offering, accelerates its internationalisation, and strengthens its important contributions on the African continent.
Across growth markets, education is at the centre of changing lifestyles, as employers pay premiums for qualified, skilled employees and students seek higher paid jobs. Actis has invested into this trend repeatedly across Asia, Latin America and Africa.
Mundiapolis was founded 20 years ago. It began as three institutes offering degrees in Business, Law and Engineering, and has since merged into a leading Moroccan university with some of the highest academic credentials in the region. Mundiapolis is a private multi-disciplinary university accredited by the Moroccan state, offering 38 accredited degree programs, with a student to faculty ratio (18:1) and a high rate of graduate employability (93% after 12 months across the university and 91% after three months in engineering). Mundiapolis is based in Casablanca and has a strong international profile with 21 international degree programs attracting over 30% of students from a range of foreign countries. Mundiapolis is particularly attractive to students from across Africa, positioning it to grow into a pan-African education provider.
Rick Phillips, Partner at Actis commented: "Employers across Africa can see the growth opportunity and are seeking to recruit the best quality graduates. This is driving an explosion in demand for quality private higher education. We are excited to be partnering with the Mundiapolis founders and the university leadership team to help strengthen the university and to continue its strong growth trajectory."
Hichem Omezzine, Director at Actis added: "Mundiapolis has a proven track record in the provision of quality education and is well positioned to educate the next generation of African professionals and leaders. The Actis investment will bolster Mundiapolis' quality proposition, cementing its position as a leader in the provision of African education."
Mr Lotfi El Eulj, Founder and Chairman of the Board of Mundiapolis University added: "Mundiapolis has grown over the last five years as a leading multidisciplinary university offering some of the highest academic standards, with a strong international offering and high employability. Mundiapolis' academic model is student-centric in an integrated learning and living environment. The trust Actis has placed in our institution demonstrates the remarkable work accomplished by the academic team and the potential of Mundiapolis to accelerate its growth in Morocco and Africa."
Actis has extensive domain knowledge in the education sector; backing the trend for emerging market families to secure their own and their children's future quality of life by investing in their education. Actis has invested close to US$400 million in recent years in the education sector, in institutions including China PSE and EIC Group in China; and Universidade Cruzeiro do Sul and CNA in Brazil.
Actis has over US$3 billion invested across 23 countries in Africa.
Sign up to the street view for the latest news and insights