Press release
Actis announces promotions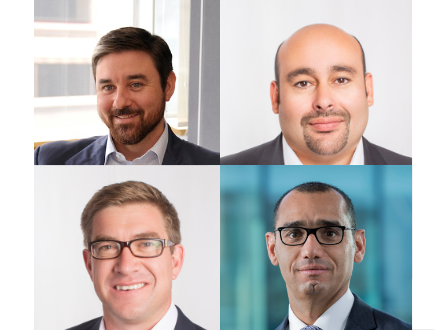 Actis is pleased to announce the promotion of Michael Harrington, Sherif ElKholy, Hossam Abou Moussa and David Cooke to Partner with immediate effect.
Michael Harrington joined Actis in 2008, having previously completed an internship with the firm in 2007.  Since then, he has been played a key role in the Energy team, working on a range of successful transactions. He has a strong track record in value creation, most notably driving the turnaround of Energuate, the Guatemalan electricity distribution business which Actis exited in January 2016. Michael is based in Mexico City.
Sherif ElKohly has worked at Actis for 12 years, joining from HSBC in 2004 and becoming a Director in 2010. His track record includes investments in Egypt and Tunisia, including responsibility for the origination and subsequent exit of Edita, the successful North African snack foods producer.
Hossam Abou Moussa joined Actis in 2006 and has worked on deals in Egypt, Jordan and South Africa. Based in Cairo, Hossam has strong expertise in the financial services sector and has been involved in two of Actis' most successful deals: CIB, the Egyptian bank, and EMPH, the leading African and Middle Eastern payments platform.
David Cooke joined Actis in 2006 and has been a Director for five years, working in both London and Johannesburg. During his time at Actis, David has worked on nine transactions, across multiple sectors and geographies.  He will now assume responsibility for Actis' South Africa office.
These promotions follow the appointment earlier this year of Natalie Kolbe as Head of Private Equity alongside Peter Schmid, and are part of the wider development of the firm's senior team. Last year, Torbjorn Caesar succeeded Paul Fletcher as Senior Partner and Andrew Newington was appointed Chief Operating Officer.
Torbjorn Caesar, Senior Partner of Actis said: "Michael, Sherif, Hossam and David have all made a strong contribution to the firm and we are delighted to welcome them to the partnership. Alongside the recent appointment of Natalie as Head of our Private Equity team, these promotions mark the next stage of the firm's generational evolution. I am confident that with colleagues such as these, the future for Actis looks bright."
Sign up to the street view for the latest news and insights