Press release
Actis and Mesoamerica announce sale of Globeleq Mesoamerica Energy to Corporacion Multi Inversiones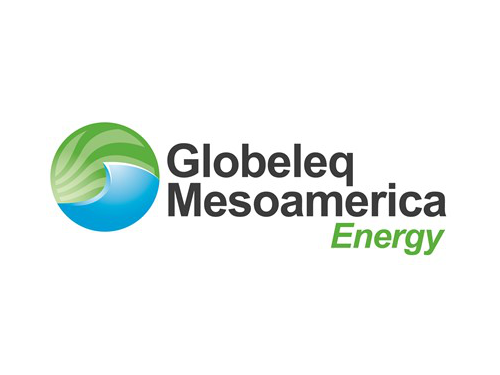 Actis, a leading growth markets investor, and Mesoamerica, a Latin american investment management firm, today announced the sale of their stake in Globeleq Mesoamerica Energy (GME) to Corporacion Multi Inversiones (CMI) a corporation of Central American origin with activities across 13 countries. CMI is acquiring a combined 100% stake from Actis and Mesoamerica
Mesoamerica acquired GME in 2004 with the vision to create the leading renewable company in Central America. In 2010, Actis partnered with Mesoamerica and acquired 70% stake in the Company.
GME commenced operations in 1996 with the construction of a 23 MW project in Costa Rica, the  first utility-scale wind farm in Latin America.  Over the next six years, Actis and Mesoamerica worked with the management team to bring the platform to scale, increasing its capacity by over 16x and creating the leading renewable company in the region.
Today Globeleq Mesoamerica Energy has an operating capacity footprint of 394 MW. Based in San Jose, Costa Rica, its operations span wind and solar technologies across some of the most attractive power markets in the region. The Company's portfolio includes landmark projects such as Cerro de Hula in Honduras, one of the largest wind farms in Central America, Eolo in Nicaragua, and PERSL, Orosi and Alisios in Costa Rica.
Mikael Karlsson, a partner in Actis' energy business, said: "We are proud of what we have achieved. We have grown GME sixteen fold and we have created the leading renewable energy company in Central America which is ready to continue its successful journey with CMI. GME is uniquely positioned to capitalise on its leadership postion and continue growing at a very fast pace. GME is led by an exceptional management team with over 100 years of combined renewable energy experience and operates under world-class construction and environmental, social and governance standards, with strong ties to local communities. Today's transaction reflects the success of Actis's proven, replicable strategy of aggregating energy assets into scalable regional platforms in high growth markets. We created value through a focused strategy of building the leading renewable energy company in Central America, selecting a partner in Mesoamerica with complimentary skills, shared values and objectives, building and developing a best in class management team, employing best practices across the whole value chain of origination, project financing, construction, asset management and a responsible investment program with strong stakeholder and community support."
Luis Javier Castro, President at Mesoamerica, added: "As the founders of GME, Mesoamerica is very proud of the impact it has had in the transformation of the renewable generation sector in Central America, and of the lasting relationships built with local communities and other stakeholders.  Thanks to the partnership with Actis, and the leadership and commitment of Jay Gallegos and his team, GME has succeeded in developing, building, and operating a leading generator of clean, competitive, and reliable power.  As we look to the future, we are excited to have found the ideal long term Sponsors for GME in Corporación Multi Inversiones".
Juan Luis Bosch, Corporate President of CMI Capital, said: "The incorporation of GME's operations to our Energy Unit strengthens our leadership in the renewable energy industry in Central America. It confirms our commitment to the development of the region through investment and job creation. We believe in clean and competitive energy as a key driver for sustainable growth."
Juan Carlos Méndez, Executive President of Energy Unit, added: "With the purchase of GME we now offer an installed capacity of  691 MW in Guatemala, Honduras, Nicaragua and Costa Rica; and diversified our renewable energy sources ".
Sign up to the street view for the latest news and insights