Press release
Actis invests in India's largest digital retail payments platform Pine Labs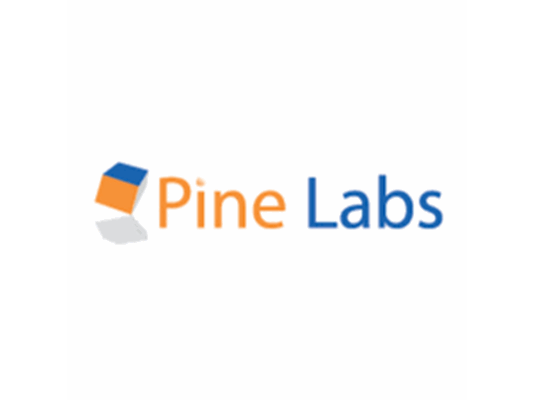 London & New Delhi, 12th March, 2018: Actis, a leading growth markets investor, today announced an investment in Pine Labs, India's largest digital retail payments platform. Actis led on US$82million of funding joined by new investor Altimeter Capital.
Pine Labs is revolutionising point-of-sale payments in India, replacing the standard card-centric point-of-sale terminal with a smart, cloud-based payments platform that's designed to reduce costs and drive revenue for retailers. Pine currently processes 450 million transactions worth over US$15 billion, on an annualized basis, helping drive the government's "Digital India" mission.
"We are pleased to welcome Actis as our partner for the next phase of our journey.  This investment is a strong endorsement of the value of the merchant-first payments platform that we have built – and the tremendous value Pine Labs brings to the platform's other participants, including shoppers, banks and brands," said Lokvir Kapoor, CEO of Pine Labs. "With this capital, we will accelerate Pine's network penetration in India and expand outside India with our world class technology."
Asanka Rodrigo, Partner and Head of South Asia at Actis, said: "We are thrilled to become a key investor in Pine Labs and partner with Lokvir Kapoor and Sequoia India who together have built a tremendous business in India. We are keenly looking forward to working closely with the team at Pine Labs over the coming years."
Merchants across India have historically had to utilize multiple payment terminals to process cards issued by various banks, a situation that created additional costs, clutter and headaches around payments reconciliation.  Pine Labs solved this problem by creating cloud-based software that can be integrated with a generic point of sale terminal, allowing merchants to accept traditional electronic payment methods such as credit or debit card issued by any bank, as well as new generation methods such as e-wallets, QR code payment solutions or other UPI based solutions, on a single platform.
Pine's cloud-based platform has also enabled the company to create and deploy additional innovative products for retailers, including targeted customer-engagement campaigns; consumer analytics; and in-store consumer financing for partner brands that can be tailored to customers at the point of sale.  This innovative consumer financing product, which connects the merchant, the credit card company, the brand and the consumer in real time at the point of sale, has facilitated more than US$1 billion in consumer credit on an annualized basis.
The latest products in Pine Labs' fast-growing portfolio include electronic gift cards, and a pay-by-points product that spans major card loyalty programs. Pine Labs has also partnered with NBFCs to rapidly scale up the merchant lending business.
Pine Labs integrates India's top 12 credit and debit card issuing banks, and the top 14 merchant-acquirers, on its payment platform.  Over 75,000 merchants across India's retail, e-commerce, electronics, food and beverage, fashion, financial, pharmacy, telecom and airlines industries are now using Pine Labs.
Pine Labs, which handles approximately 15% of India's cashless transactions in physical retail stores, is currently deployed at approximately 300,000 payment acceptance terminals.  The company aims to reach 1 million payment acceptance points in India in the next three to five years.
In Q4 2017, Pine Labs entered Malaysia with an exclusive partnership with one of their leading banks. The company, which is in talks with over a dozen international banks, now aims to expand to other new markets across Asia and the Middle East.
Pine Labs' shareholders include Sequoia India, which first invested in 2009 and continues to support the company's expansion plans as its largest shareholder.
"Pine Labs is a special investment for Sequoia India, because it is a story of incredible grit, first-principles innovation and company building by Lokvir and the management team that spans more than a decade," said Shailendra Singh, Managing Director at Sequoia Capital (India) Singapore. "Pine Labs has emerged into a category-defining company with a new cloud-based model for retail payments that supports all payments types. It's a platform that took years to build and provides a very defensible foundation for the next phase of growth in products and markets. We are thrilled to welcome Actis to the board and look forward to working with them."
Ali Mazanderani, head of Fintech at Actis, said: "We have invested in payments businesses across the growth markets operating in more than 50 countries from Brazil to Malaysia helping to build the financial infrastructure of the future. We are delighted to now be invited to support Pine Labs on the exciting journey ahead in one of the most dynamic payments markets in the world."
Sign up to the street view for the latest news and insights