Press release
Actis raises US$1.23 billion in first Long Life Infrastructure Fund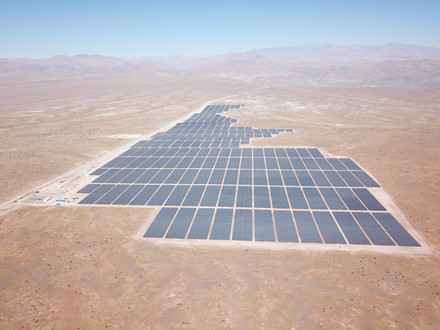 Actis, a leading growth markets investor, today announced that it has completed fundraising for its first Actis Long Life Infrastructure Fund ("ALLIF"). The ALLIF fund was raised by Actis' in-house teams and represents over US$1.23 billion of fund commitments plus co-investment, delivering up to approximately US$2 billion of investable capital for this new strategy. ALLIF's investor base is comprised of leading institutional investors from North America, Europe, Latin America, Middle East and Asia.
Actis has established itself as a leading investor in the energy infrastructure space having committed more than US$5 billion to 34 investments across 25 countries – generating 25GW and providing electricity to nearly 90 million customers.
ALLIF is a complementary strategy to Actis' successful Energy business.  ALLIF will originate operating infrastructure assets across Latin America, Africa and Asia while driving operational improvements over a long term hold period.  The resultant stable contractual cash flows will make these highly attractive assets for investors seeking stable cash yields over time.
The ALLIF business is led by Glen Matsumoto, who joined Actis in 2016 having previously been one of the three founding partners of EQT's infrastructure business. Glen is supported by partner Adrian Mucalov, who moved across from the Actis Energy business, and a team of investment and operational professionals based on the ground in Actis' markets.
ALLIF has already identified and prioritised an executable pipeline of approximately US$8 billion and has committed to investments which include a 100MW solar PV plant in the Atacama region of Chile which sells power to the Santiago Metro transit system and 137MW of operational wind generation assets located in Brazil.
Glen Matsumoto, Partner and head of the Actis Long Life Infrastructure Fund, said: "I joined Actis because I saw a compelling opportunity to build on the firm's unrivalled expertise and experience in the Energy Infrastructure sector. I am proud to be part of our world class team and I am humbled and gratified that such prestigious and judicious investors are backing the ALLIF strategy to deliver on the opportunity."
Torbjorn Caesar, Senior Partner at Actis, said: "Actis is uniquely positioned to deliver the ALLIF strategy- it is entirely complementary to the experience and reputation we have amassed in our existing Energy business, now in its fourth vintage. ALLIF provides an attractive risk reward profile to invest longer term in a sector and in markets that we know extremely well. It is fantastic that our investors share our vision for the strategy which I believe will be a significant part of Actis' future."
Neil Brown, Partner and Head of the Investor Development Group at Actis, said: "Actis has always been a pioneer in mobilising capital to invest in the growth markets. I am enormously proud that we have brought such thoughtful investors on-board for the first vintage of ALLIF – the deep engagement during the fundraise and the appetite for co-invest is a real testament to the strength of the team and the strategy."
Fund counsel was provided by Weil, Gotshal & Manges LLP.
Sign up to the street view for the latest news and insights