Press release
Actis and Westmont Hospitality Group acquire Sheraton Casablanca Hotel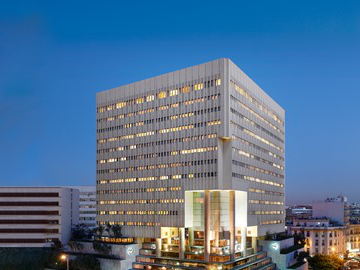 Actis and Westmont Hospitality Group ("Westmont") have acquired the 309-key Sheraton Casablanca hotel, Morocco.
The Sheraton Casablanca offers a unique opportunity to acquire the largest internationally branded hotel in Casablanca. The hotel was built in 1989 and is well-located in the heart of Casablanca near the Old Medina and harbour. Actis and Westmont will implement a comprehensive business plan which includes a full refurbishment.
The Moroccan macro-environment has seen over 4% annual GDP growth since 2000, supported by the service industry. Casablanca, considered an under supplied hotel city, has a growing hospitality market with a strong business demand.
Funke Okubadejo, Director at Actis, based in Lagos, said: "The acquisition of the Sheraton Casablanca marks the next step of our joint venture platform. Current hotel supply in Casablanca is not sufficient to meet the greater demand for higher-end products. As an experienced and trusted partner, we have enormous confidence in Westmont's ability to handle the operational aspects of this exciting investment."
Actis and Westmont established a joint venture in 2018 to harness their complementary expertise to acquire hospitality assets in major cities across Africa. The joint venture closed its first acquisition in September 2018, the 231-key Four Points by Sheraton located in Victoria Island, Lagos, Nigeria.
Ewan Cameron, Director of Africa Development at Westmont added:  "Morocco is a promising investment destination on the Africa continent, with convenient access to the European single market. Casablanca City is frequently sighted as the first investment base for European companies expanding into Africa.  Actis and Westmont acquiring the landmark Sheraton Casablanca and investing to make the Sheraton once again the first choice for business travellers and meeting hosts in Morocco is a logical addition to our African hotel investment plan. "
Actis is the largest Private Equity GP in Africa having committed US$4,5bn to the region over the last 15 years, Westmont is one of the world's largest privately held hospitality groups having owned or operated over 1,100 hotels globally, including hotels in Mozambique, Zambia, Nigeria and Morocco.
Sign up to the street view for the latest news and insights