Press release
Actis strengthens Korean Data Centre capabilities through exclusive partnership with ADIK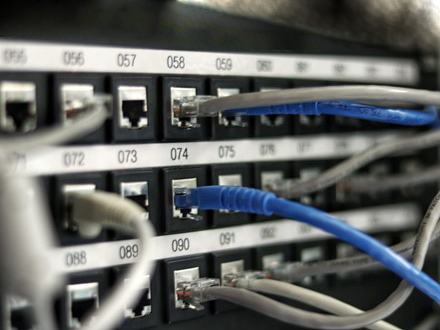 Actis, a leading global investor in sustainable infrastructure, has strengthened its internet data centre (IDC) capabilities through an exclusive partnership with industry experts, ADIK, a specialised data centre advisor and operator in Korea. The partnership will generate synergy between Actis' proven development capability and ADIK's in-depth knowledge of the Korean IDC industry. The move is in line with Actis' wider strategy to capitalise on the growing demand for digital infrastructure in Asia and beyond.
Actis has already made significant headway in the Korean IDC market through a partnership with GS Engineering & Construction, a construction arm of GS Group, one of Korea's largest conglomerates to construct a US $315m IDC (with a capacity of 26MW IT Load) in Pyeongchon Cluster last year. Actis also recently completed the acquisition of its second Korean data centre site located in the heart of Seoul, which is expected to be ready for service in Q2 2023.
The new partnership with ADIK is an important part of Actis' plan to deliver world class, carrier neutral data centres to both domestic and international users in Korea. ADIK will be joining Actis' Korea team, providing exclusive advisory services covering technical and design requirements, efficiency improvement, cost reduction and operation monitoring.
ADIK is led by CEO Yoon-sik Jeong who is an Information and Communications Technology industry veteran with over 27 years of experience. Mr. Jeong has built strong expertise and knowledge across a wide spectrum including engineering, business operations, sales, and client management during his years in Oracle, IBM, PWC, and Korea Telecom (KT).  At KT, he served as the head of Corporate Customer Division for 9 years where he expanded KT's B2B business to achieve record annual sales of more than KRW 1 trillion. After he moved to the Data Centre Division, Mr. Jeong oversaw the rapid growth of the co-location market and relationships with global cloud service providers (CSPs). Under his leadership, the Data Centre Division's sales revenue grew by more than 500% in just 3 years by attracting global CSPs directly to the Korean market.
Scouted from AWS (Amazon Web Services), Young-jin No, CTO of ADIK, is one of Korea's few leading technical experts in IDC design and development. Mr. No has more than 20 years of experience in data centre design, certification, consulting, construction, commissioning, operation, and technical training though AWS and LG U+.
Jeong-Gang Lee, CSO of ADIK, is one of the most renowned sales managers in the data centre industry. During his time at KT, he was awarded with "The Best Employee of the Year" for 3 consecutive years as recognition of his outstanding sales performance. Mr. Lee is also known for his long-established relationship with major global CSPs. He has deep experience aligning data centre specifications to the specific needs of CSPs, which is critical in developing optimised sales and marketing strategies.
Commenting on the new partnership Brian Chinappi, Head of Asia Real Estate at Actis said: "Data centres are specialised assets which requires a high level of expertise in both development and operation. It is essential to have experienced professionals embedded in our team who have deep expertise in the sector and a history of working within the local data centre ecosystem. We are pleased to combine forces with ADIK, who will undoubtedly help us maximise value in our data centre investments in Korea".
Sign up to the street view for the latest news and insights