Press release
Actis expands into Japan with senior hires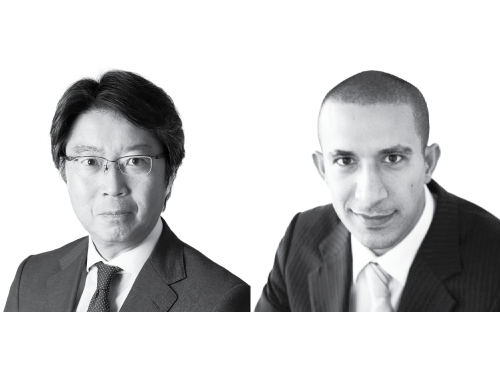 March 2022, London & Tokyo: Actis, a global sustainable infrastructure investor, has extended its footprint in Asia with an office in Japan and two senior hires. Jun Ohashi and Tareq Sirhan join the firm as Partner and Head of Actis Japan, and Head of Energy for North Asia respectively and will be based in Tokyo.
The Japan launch reflects Actis' strategic evolution to invest behind global themes. Actis aims to originate superior risk-return opportunities wherever they are found, and to create additional value by drawing on its extensive hands-on experience operating infrastructure assets and driving ESG improvements.
Actis expects to commit almost US$500 million in Japan over the next 4-5 years and will also look at opportunities in Taiwan and Korea and will primarily explore energy transition assets and New Economy Real Estate opportunities. In Asia the firm already has investments in China, Korea, Vietnam and India, and offices in Singapore, Shanghai, Seoul, Hong Kong, Delhi and Mumbai.
Previously Head of Macquarie Capital Japan, Jun Ohashi will oversee Actis' operations, relationships, and growth in the country. He will also work with the firm's central teams including the Investor Development Group to strengthen the institutional investor base in the region. Before joining Macquarie where he worked for almost 14 years, Jun worked at Fuji Bank and Mizuho Corporate Bank, and UBS for 22 years in total working across corporate finance, project finance, export finance and asset-backed securities.
Tareq Sirhan also joins from Macquarie Group, where he worked for almost 20 years in both Macquarie Capital and MIRA, and since 2016 has been Head of Principal Transactions for Macquarie Capital Japan. At Actis, he will lead the growth of the energy business across Japan, South Korea and Taiwan, and will be responsible for the origination, structuring and execution of transactions, as well as investment management. Tareq has extensive experience acquiring, developing, and constructing infrastructure and renewable energy assets.
Torbjorn Caesar, Senior Partner at Actis, commented: "This is an important milestone for Actis and a statement of intent as global thematic investors, we see compelling opportunities in Japan and across North Asia which we can enhance with our operating skills and leading approach to sustainability. I'm delighted to welcome Jun and Tareq, who are huge talents and experienced professionals, and I am confident they will help to drive our growth and diversify our partnerships in the large and exciting Japanese market."
Jun Ohashi, Partner, said: "Actis is a world-class sustainable infrastructure investor, with considerable experience across both asset management and sustainability, which will suit the Japanese market facing significant transformation in energy and infrastructure markets. The firm has raised large new funds investing on a truly global scale behind incredibly important themes. We see a huge opportunity for Actis in Japan and North Asia. I'm excited to be joining the firm at this exciting time in their global growth strategy."
Tareq Sirhan, Head of Energy for North Asia at Actis, added: "Actis is a sustainability leader with a strong track record in transforming its assets while delivering for investors, local communities and the environment. I look forward to building on their track record of success, working closely with colleagues across Asia and worldwide, and in contributing to the global transition towards a low carbon economy."
Sign up to the street view for the latest news and insights