Press release
Actis exits Brazil's largest independent renewables platform, Echoenergia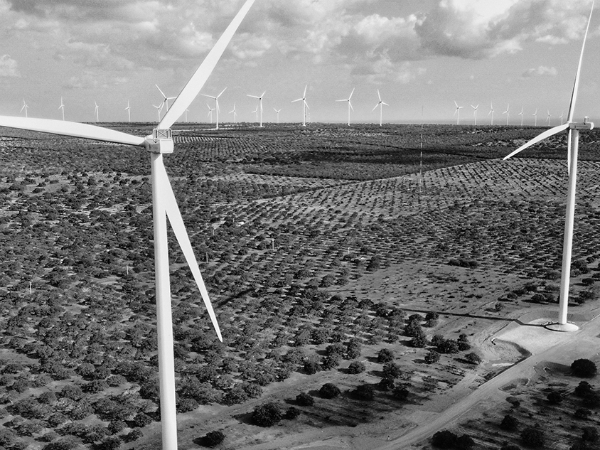 04 April 2022, London & São Paulo: Actis, a global investor in sustainable infrastructure, has successfully exited Echoenergia, Brazil's largest independent renewable energy platform, through a sale to the listed utilities company Equatorial Energia (BVMF: EQTL3)
The exit of Echoenergia represents the third successful realisation of a major energy investment in Latin America by Actis in the last 12 months. This exit followed the sale of Aela Energía, the largest renewable energy IPP In Chile, to Innergex Renewable Energy, and the sale of Saavi Energia, a leading independent power provider (IPP) in Mexico, to Global Infrastructure Partners.
Leveraging its longstanding footprint in Brazil's energy market, Actis established Echoenergia in 2017, against the backdrop of a severe economic crisis, recognising the compelling long-term fundamentals for investing in the renewable power generation sector. The company was established with nearly 600MW in operation and now the portfolio is comprised of 1.2GW in operation, as well as a proprietary pipeline of ready-to-build projects representing 1.1GW.
Under Actis' stewardship, an organisational focus on operational excellence was embedded, which included delivering technical and commercial enhancements, and culminated in the execution of the first long-term Power Purchase Agreements in Brazil´s C&I space. Actis also fostered an extensive corporate social responsibility programme within the company that has now directly benefited 53,000 people and offset 4.5 million tonnes of CO2 to date.
Bruno Moraes, Actis Director and Investment Manager for Echoenergia, commented: "Our track-record in creating leading platforms combined with deep local sector knowledge has enabled the creation of Brazil´s largest independent renewables platform. The exit outcome is the culmination of five years of outstanding work completed by determined professionals, amid local economic volatility, and, later, the challenges presented by Covid-19. It is to their credit that this investment has not only been successfully realised but is now also primed for its next phase of growth, with a healthy pipeline of projects and a world class CSR programme."
Edgard Corrochano, Chief Executive of Echoenergia, added: "We are very grateful for Actis' investment and stewardship over the last five years. Their network and considerable experience building independent power providers in Latin America, combined with their unwavering focus on the long-term and environmental agenda, has enabled Echoenergia to become one of the leading socially conscious renewable power operators in the country."
Sign up to the street view for the latest news and insights