Press release
Actis to sell renewables platform Sprng Energy to Shell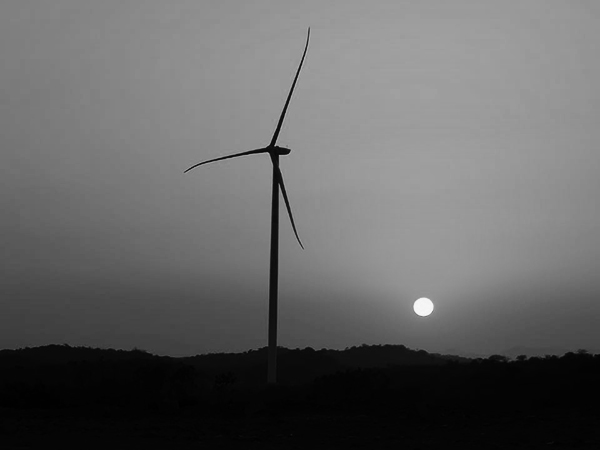 29 April 2022, London: Actis, a leading global investor in sustainable infrastructure, has agreed to sell Solenergi Power Private Limited, the flagship company for its Sprng Energy platforms ("Sprng" or "the Company"), one of India's largest renewable energy companies, to Shell Overseas Investments B.V ("Shell") for US$1.55 billion.
Sprng Energy supplies solar and wind power to electricity distribution companies in India. Established by Actis in 2017 with an initial seed asset of 330MWp, Sprng has grown to encompass more than 2. 9gigawatts-peak[1] (GWp) of assets (2.1GWp operating and 0.8 GWp contracted) with a further 7.5GWp of renewable energy projects in the pipeline, which will support the Company's aim to provide a meaningful contribution to the 500GW of renewable energy capacity the Indian government is targeting by 2030.
With the support of Actis' local investment professionals and dedicated sustainability team, Sprng also implemented a world-class CSR programme comprising a best-in-class health and safety and rigorous impact study, which incorporated noise and shadow flicker work on wind turbines and biodiversity analysis.
The swift scaling of the platform over the past five years has been by guided by Actis' strategy and hands-on operational experience in building world-class, next generation sustainable infrastructure assets, as well as its local experience with the creation and sale of Ostro Energy in 2017. The firm's energy infrastructure team has invested in over 70 renewable energy projects worldwide to date, generating approximately 11GW of power globally. This makes Actis one of the world's largest owner-operators of renewable power assets.
Sprng is an Actis Energy 4 fund investment. In October 2021 Actis announced its latest fund, Actis Energy 5, had closed with US$6 billion of investable capital, which will be used to mobilise further capital towards the global energy transition.
The transaction is subject to regulatory clearance and is expected to close later in 2022.
[1] Equivalent to 2.3 gigawatts (GW) based on actual design of solar parks
Lucy Heintz, Partner, Head of Energy Infrastructure at Actis, said: "Sprng's growth and success in India is further evidence of our ability to build market leading sustainable infrastructure anywhere in the world, while still delivering competitive returns for our investors. We have well over a decade of experience supporting the Energy Transition and with Sprng we have built a renewable energy platform that will be fundamental in driving India's net zero journey. We look forward to creating more Sprngs with our latest fund, Actis Energy 5."
Sanjiv Aggarwal, Partner, Energy Infrastructure at Actis, said: "Sprng is a best-in-class energy platform delivering clean, reliable power to millions of people across India. We remain committed to the Indian market and its ecological transition, and we hope to deploy a further US$1 billion in the region by the end of 2026."
Notes to editors
About Actis
Actis is a leading global investor in sustainable infrastructure. We deliver competitive returns for institutional investors and measurable positive impact for countries, cities, and communities in which we operate. Our global experience, operational knowhow and strong culture allow us to create global sustainability leaders. We do it at scale. And have been doing so for decades. Since inception, we have raised US $24 billion to invest in a better tomorrow. Actis is a signatory to the United Nations backed Principles for Responsible Investment (UNPRI), an investor initiative developed by the UNEP FI and the UN Global Compact. The firm has consistently been awarded the highest rating score in the UN Principles for Responsible Investment (PRI) independent assessment.
Actis Press Contact
Maitland/AMO
+44 (0) 207 379 5151
Actis-Maitland@maitland.co.uk
About Shell plc
Shell is a global group of energy and petrochemical companies that aims to meet the world's growing need for more and cleaner energy solutions in ways that are economically, environmentally and socially responsible.
https://www.shell.com/
https://www.shell.in/
Shell Press Contact
Media International: +44 207 934 5550
Media Americas: +1 832 337 4355
Media Asia Pacific: apac-media@shell.com
Sign up to the street view for the latest news and insights