Press release
Actis appoints Jaroslava Korpanec as Partner and Head of Central and Eastern Europe to lead investment in the region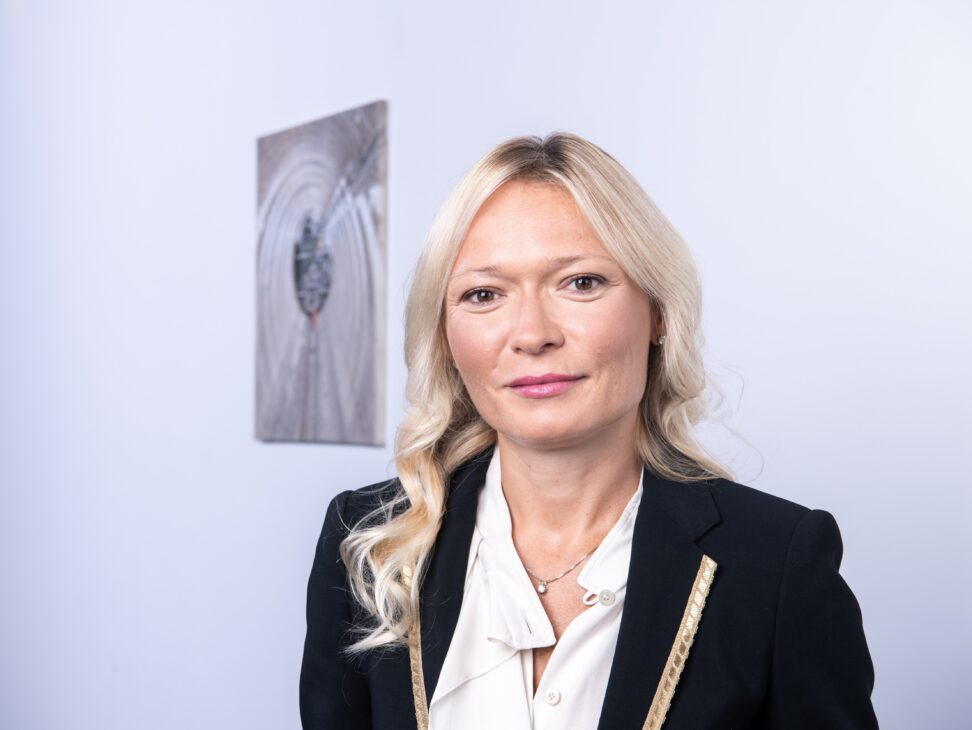 London 12 July 2022:  Actis, a leading global investor in sustainable infrastructure, has appointed Jaroslava Korpanec as Partner and Head of Central and Eastern Europe.  Jaroslava, who will join the firm in September 2022 from Allianz Capital Partners, will lead Actis' Energy Infrastructure investment activity in the CEE region.
Jaroslava brings an extraordinary depth of knowledge of the infrastructure space, as well as deep insight into Central and Eastern Europe, with over 17 years of experience in the infrastructure and energy sectors.  As one of the founding partners of Allianz Capital Partners she has been instrumental to the build-out of the direct infrastructure business at Allianz Capital Partners, a business which has grown from zero to EUR€11 billion of assets under management.
Jaroslava has led landmark transactions across the transport, energy and utility sectors, predominantly in Central Europe, the UK and Iberia. These investments include Allianz Capital Partners' investments in Chicago Parking Meters, Net4Gas, the gas transmission and distribution business in the Czech Republic, the London super sewer Thames Tideway, the UK gas distribution business Cadent Gas and the UK's Affinity Water, as well as investments in social infrastructure concessions. Jaroslava was also a member of the Allianz Capital Partners investment committee.
Lucy Heintz, Partner and Head of Energy Infrastructure, Actis said: "This announcement is an exciting moment for Actis and I am delighted to welcome Jaroslava to our global Energy Infrastructure team. Jaroslava's appointment to lead our investment in the CEE region strongly aligns with our strategy to build sustainability leaders and support the Energy Transition, and we expect to see this accelerate further as energy security drives faster adoption of renewable energy across Central and Eastern Europe."
Jaroslava Korpanec, Partner and Head of Central and Eastern Europe said: "Actis' world-class track record in building sustainability leaders of scale globally, and its commitment to the Energy Transition, matches my passion and purpose, and this is an incredibly important time to join the firm. I am excited to start delivering our new CEE investment strategy, supporting the transition to a low carbon future while delivering for our investors and the local communities in my home region, where our assets will supply clean, renewable power. "
The Actis Energy Infrastructure team invest on a global scale in buy and build power generation and distribution businesses. The team has invested in over 70 renewable energy projects to date, generating approximately 11GW of renewable energy globally.
Highlights over the past year include completing fundraising for Actis Energy 5 with US$6 billion of investable capital, enabling it to mobilise more capital to invest behind the Energy Transition and successfully realising three major energy investments in Latin America – the largest independent renewable energy platform in Brazil, the largest renewable energy IPP (independent power provider) in Chile and a leading IPP in Mexico. In April, Actis announced the signing of an agreement to sell Sprng Energy, one of India's largest renewable energy companies, and most recently announced the launch of a power generation business dedicated to delivering an equitable Energy Transition in Southeast Asia and an investment in Omega Energia, the largest publicly listed pure-play renewable energy generation company in Latin America.
Sign up to the street view for the latest news and insights