Press release
Actis appoints Neda Vakilian as Global Head of Investor Solutions Group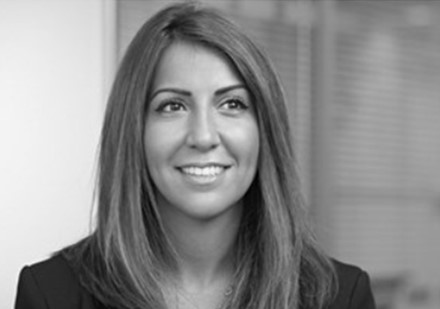 Actis, a leading global investor in sustainable infrastructure, has announced that Neda Vakilian has been appointed as Head of Actis' Investor Solutions Group ('ISG'), previously known as the Investor Development Group.
Neda is based in London and will be responsible for leading Actis' capital raising initiatives and strategic investor programs.  She will assume the role from Neil Brown, who is stepping back within Actis to focus on working directly with investors. As the new leader of the ISG, Neda will play a key role in building and managing relationships with investors and delivering the strategic growth ambitions of the firm.
During her near 20-year career, Neda has worked across private capital markets, business development, and fundraising. Before joining Actis, Neda was Co-Head of Capital Solutions and Investor Relations for Amber Infrastructure. In this role, she was responsible for sales, client servicing, and product development, and was an investment committee member and board director across strategies. Prior to this, Neda worked at Macquarie Capital and the Green Investment Bank (now the Green Investment Group) where she was a leading member of the team, responsible for raising what was, at the time, the largest renewables fund in Europe.  She began her career as a solicitor, working at Clifford Chance and SJ Berwin in the private equity, fund formation teams.
In 2022, Actis saw substantial growth and high levels of deal activity, as well as expansion into new markets by opening an office in Tokyo and launching its first Central and Eastern European platform. Following a successful year, Actis is now entering into a new stage of its growth and development as it seeks to secure new investment opportunities to further drive its objective of facilitating the energy transition by investing in sustainable infrastructure worldwide.
Torbjorn Caesar, Senior Partner at Actis, said: "As Actis continues to grow from strength to strength, expanding its footprint worldwide, we welcome Neda to lead our capital raising efforts. Neda brings technical expertise, enthusiasm, and real belief in the value of sustainable infrastructure as the future. We are delighted to have her lead the Investor Solutions team and are confident that she will continue to cultivate our valuable relationships with limited partners as we seek to make a difference to global infrastructure. We are grateful for Neil's leadership of the ISG for the past 10 years, during which time Actis has grown substantially and has pivoted to being a leading investor in sustainable infrastructure."
Neda Vakilian, Global Head of Investor Solutions Group at Actis, added: "I am very excited about taking on this role at this pivotal moment in Actis' development. Creating long-term value with sustainability at the core drives Actis' investment strategy and I look forward to working with our limited partners to realise these goals as global economies are increasingly looking towards sustainable infrastructure solutions to meet decarbonisation goals."
Sign up to the street view for the latest news and insights