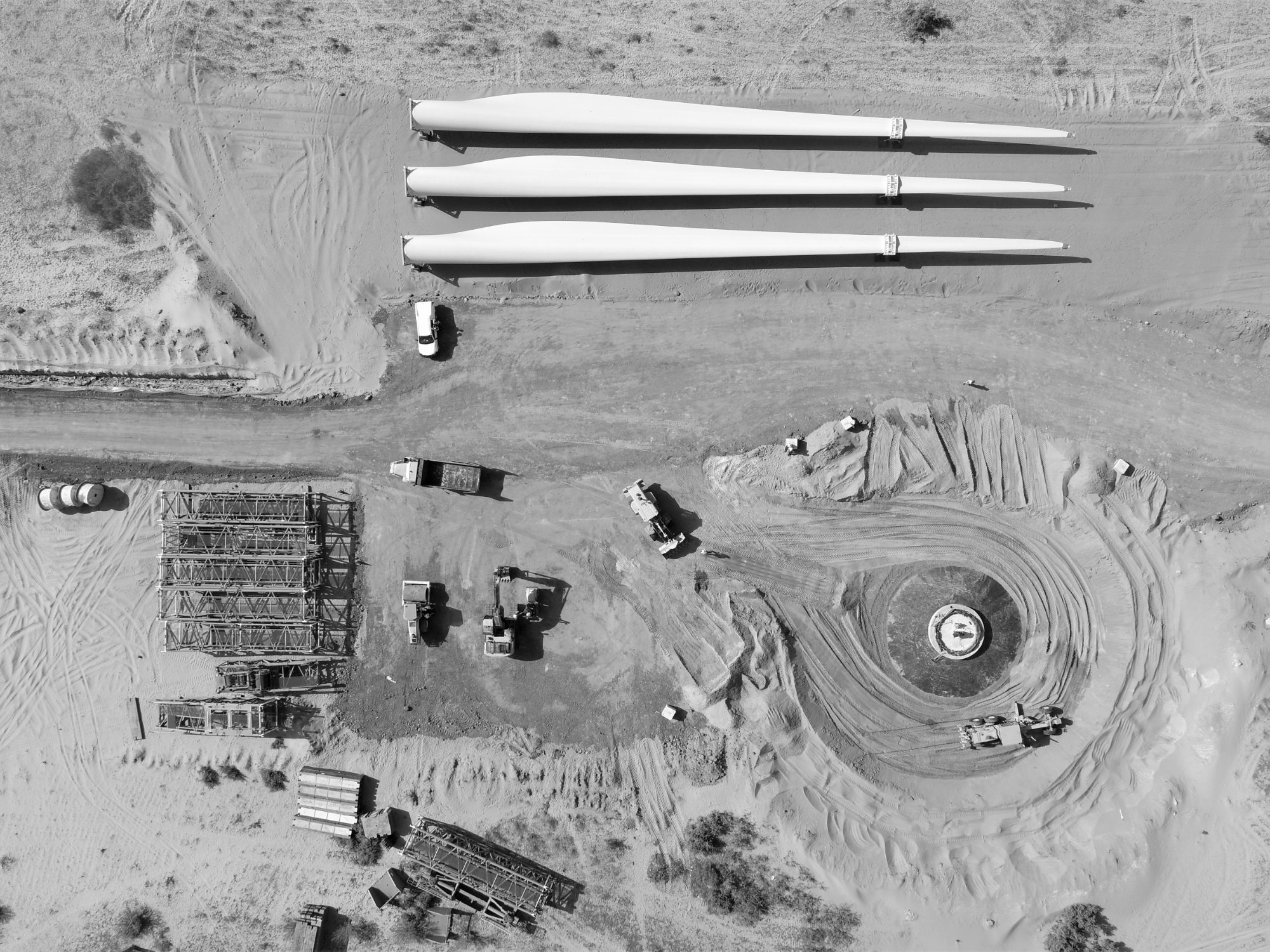 Lekela
2021 highlights
Increasing generation capacity by 33%
Generating 2,803 GWh of zero-carbon energy
Avoiding 2.4 million tonnes of CO2
Carrying out 127 community investment initiatives across 6 communities
Empowering women in Senegal, Egypt and South Africa through our community initiatives
Preserving biodiversity
Becoming carbon neutral
Rated in the top 1% of ESG-companies globally
About Lekela
Lekela is a renewable power generation company, delivering utility-scale projects which supply clean energy to communities across Africa. The company focuses on taking projects from mid or late-stage development into long-term operation. Its current portfolio includes more than 1,300 megawatts across projects in Egypt, Ghana, Senegal and South Africa. Lekela also has 175 MWh of battery storage in development to support the grid-integration of renewables.
Context
Many African economies are growing quickly, driven by factors such as economic reform, favourable demographics, urbanisation, and a rising middle class, resulting in greater domestic consumption. That means there is a high latent demand for power: more than 600 million people across the continent have no access to electricity. Connecting them to the grid and adequately serving those already connected are core objectives for governments and other stakeholders, and external capital is vital if those goals are to be met.
Countries around the world are increasingly committing to net zero emissions and carbon neutrality, pledging to end fossil fuel use in favour of cleaner power, resulting in a need for alternative sources of energy generation. In Africa, both solar and wind are cost-competitive compared with traditional fossil fuel-based power plants, and are quicker to deploy given the absence of a fuel supply chain. At the same time, African governments are implementing stronger regulatory and procurement frameworks to facilitate private sector investment to bridge financing gaps.
In addition, investing in renewable energy is a highly effective way of making a significant, positive impact on local economies. The more reliable, cleaner power that companies such as Lekela are able to generate brings jobs to local communities as well as delivering electricity where it is most needed.
The Actis approach
Actis brings its expertise to bear in fast growing markets of the world where it can have the greatest impact on local communities. We bring together deep local knowledge together with an unrivalled understanding of the energy sector, and work with partners who share our vision for the future. Investments such as the one in Lekela help us deliver a just energy transition wherever we can.
What we did
Actis originally formed the business in 2015 with Mainstream Renewable Power, the global wind and solar developer. We took a 60% stake, and recruited and selected a talented management team with decades of experience in the power industry. We also implemented a governance structure that included a number of board sub-committees such as Environmental, Social, and Governance (ESG), Audit, and Remuneration, all leveraging Actis's operational expertise.
Actis teams were closely involved in the platform's development to ensure that Lekela followed international best practices in due diligence, engineering, procurement, and construction contracting and financing. Actis introduced world class ESG standards, and played a key role in hiring an experienced ESG Director early in the investment. Actis was also closely involved in implementing the platform's ESG strategy, including environmental, social, and health and safety policies.
Sustainability
Sustainability was a significant feature of Actis's investment in Lekela. Lekela has a strong responsible investing department led by the Head of ESG, Jennifer Boca, and an ESG Committee which plays a crucial role in overseeing the implementation of best practice across the portfolio. These initiatives mean the company is able to deliver transformative positive change in local communities.
The company's investments in wind power support many of the United Nations Sustainable Development Goals. By producing more than 1GW of energy, it ensures access to affordable, reliable, sustainable and modern energy in each market, while creating direct and indirect employment opportunities for local communities.  Lekela also invests intentionally in technical skills development and entrepreneurship, running female apprenticeship programmes at its West Bakr wind project, as well as needlework and tailoring training programmes for women in the communities. To date Lekela has invested $2.3 million in education and skills development, and awarded more than 140 young people bursaries for further education.
Lekela is conscious of the environmental impacts that its operations can have, and, with the help of its contracting partners and environmental experts, these factors are fully integrated into its operations. For example, while wind may be a low-carbon energy source, operations and construction can potentially impact local and migratory animals. The company therefore implements protective measures to avoid any issues, paying particular attention to species identified on the International Union for Conservation of Nature's Red List of Threatened Species. Through robust reporting and environmental management mechanisms, its strategy remains to ensure zero net loss to biodiversity.
Female economic participation produces proven societal benefits, yet in much of the world women are significantly underrepresented in the energy industry. In 2019, Lekela joined the IFCs Energy2Equal programme – a coalition of renewable energy-focused companies operating in Africa. Each year Lekela's annual performance targets include focused initiatives on female inclusion and economic empowerment
The outcome
Lekela's original foundation was 361MW of wind projects awarded under South Africa's Renewable Energy Independent Power Producer Programme.  We subsequently developed 1 GW of fully operational wind assets, including five operational wind farms in South Africa (624MW), one operational wind farm in Egypt (252MW), one operational wind farm in Senegal (159MW) as well as development opportunities in Ghana, Senegal and Egypt.
The investments into new projects were accompanied by robust risk mitigation strategies including government guarantees, political risk insurance, Power Purchase Agreements and non-recourse project financing. As a result, Lekela is now one of the most respected businesses in its field, led by a strong management team with a proven track record of delivering on its investments. It has been rated in the top 1% of ESG-companies globally by leading ESG research, ratings and data firm Sustainalytics, another example of Actis's proven track record of creating sustainability leaders.
In July 2022, Actis and Mainstream Renewable Power signed a deal to sell Lekela to Infinity Group and Africa Finance Corporation ('AFC') in Africa's largest ever renewable energy deal.
Actis and Mainstream Renewable Power sign agreement to sell Lekela Power in Africa's biggest renewable energy deal
Sign up to the street view for the latest news and insights.