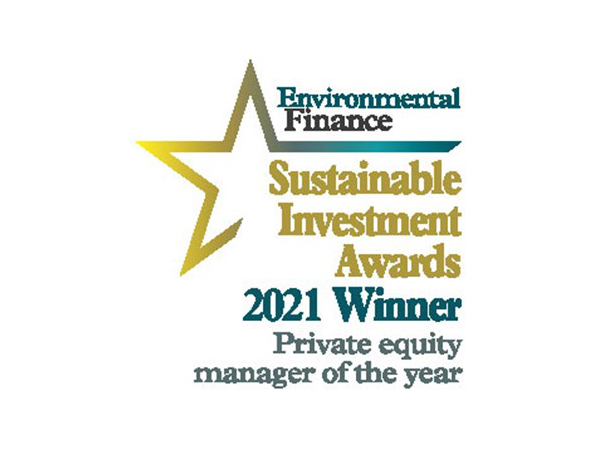 Awards
Actis wins Environmental Finance 2021 Sustainable Investment Award
Actis, a leading global investor in sustainable infrastructure, has been named Private Equity Manager of the year at the Environmental Finance Sustainable Investment Awards for the second-year running.
The Sustainable Investment Awards seek to recognise and celebrate the work of asset managers and advisers incorporating ESG across all asset classes from fixed income, listed and private equity, debt funds, multi-asset funds, and infrastructure funds.
Actis retained its title as Private Equity Manager of the Year with the judges highlighting the organisation's comprehensive response to the impact of the coronavirus pandemic on its portfolio companies and the communities in which they operate.
Actis' response sought to address the urgent need for reliable health information in its countries of operation for its group employees and their families as well as pivot its community funds to assist local schools deliver teaching remotely. In meeting these needs, the organisation employed a diverse range of innovative solutions including WhatsApp groups with village leaders, slots on local radio station to deliver health & hygiene education, and hiring vans with megaphones to share health information in communities with limited connectivity.
Torbjorn Caesar, Senior Partner at Actis, commented: "It is fantastic that Actis has been named Private Equity Manager of the Year for the second-year running. This award is a testament to the dedication, determination and ingenuity of the team leading our response to the pandemic and those working tirelessly across our portfolio companies, many of whom are providing essential services maintaining and operating critical infrastructure".
Sign up to the street view for the latest news and insights.