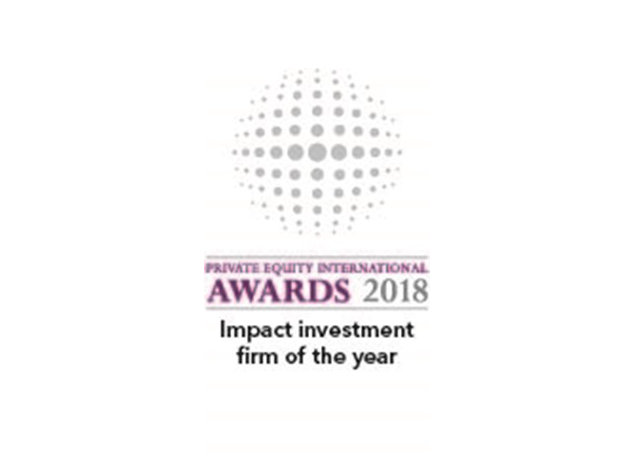 Awards
Actis wins Impact Investment Firm of the Year
Actis has been awarded 'Impact Investment Firm of the Year' by Private Equity International.
The award was voted entirely by industry participants and recognises Actis' commitment to impact investing and leadership within the industry.
Around the world, organisations are starting to try to build consensus around common principles and standards for impact measurement and management. In response, Actis created a unique impact-scoring methodology called the Actis Impact Score which enables the firm to track impact across different sectors and geographies and measure overall positive impact alongside financial performance. The groundbreaking framework was launched at the UN General Assembly in 2018 and has been made publicly available.
Torbjorn Caesar, Senior Partner at Actis, commented: "We are thrilled to be voted 'Impact Investment Firm of the Year'. Although we have never labelled ourselves as impact investors, our ethos of 'values- drive-value' is at the heart of our belief that capital invested in growth markets can and should be transformational and lead to sustainable value creation. We see no trade-off between responsible investing and delivering competitive returns."
Shami Nissan, Head of Responsible Investing at Actis added: "In a first for the industry, we are showing examples of our impact scoring system. We are doing this in the interests of making our process more transparent and to catalyse the drive toward aligned approaches on measuring and managing impact."
Since 2004, Actis has raised US$15 billion and invested approximately US$7.8 billion of capital in over 200 investments, through a multi-asset strategy across private equity, energy and real estate.
Over the course of 2018, Actis' portfolio supported more than 116,000 jobs and livelihoods and provided 9,000 gigawatt hours of renewable energy and avoided 2.2 million tonnes of CO2.
Sign up to the street view for the latest news and insights.