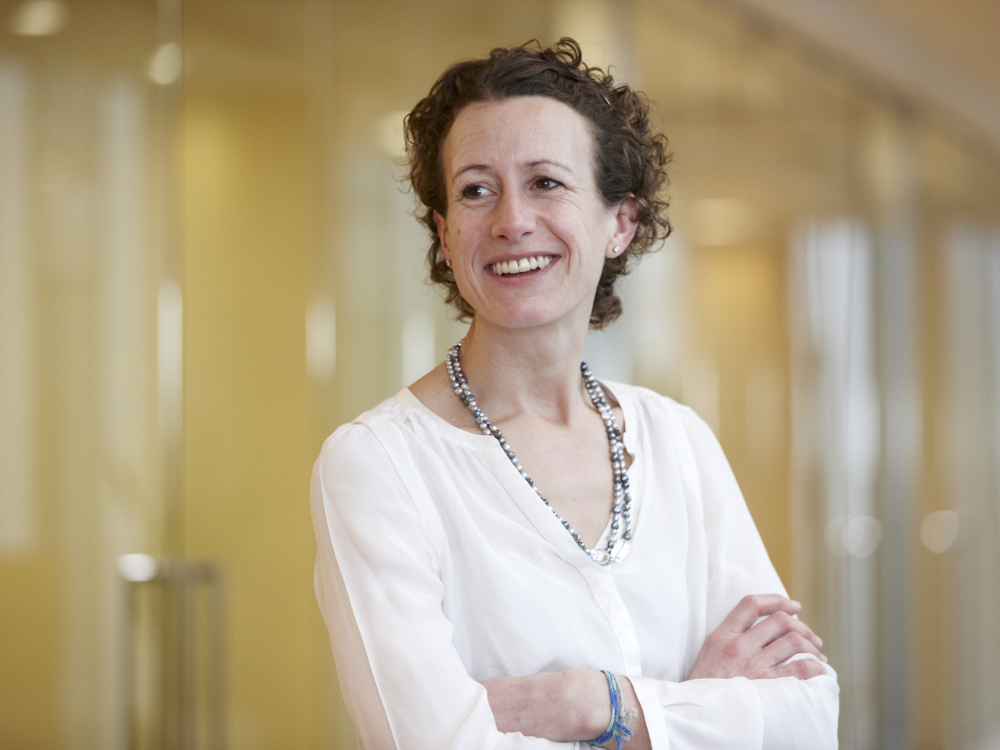 Awards
Lucy Heintz, Partner and Head of Energy Infrastructure at Actis receives 2022 MIGA Gender Leadership Award
MIGA's 7th Annual Gender Leadership Award, titled "Clean Energy for All," recognises clean energy leader with proven track record of furthering women's advancement and gender equality.
8 March 2022, London: Lucy Heintz, Partner and Head of Energy Infrastructure at Actis, has been awarded the 2022 Multilateral Investment Guarantee Agency (MIGA) Gender Leadership Award for her proven track record of furthering the cause of women's advancement and gender equality in business, while contributing to the World Bank Group's twin goals of reducing poverty and boosting shared prosperity. MIGA, a member of the World Bank Group, will present the award during an event to be held today in celebration of International Women's Day.
The award recognises Lucy's firm belief that fostering inclusivity drives performance improvements and makes for a better working environment. She oversees Actis' sector leading approach to diversity and inclusion as chair of both the company's Inclusion & Diversity Committee and Inclusion & Diversity Working Group. She is also an active member of the Actis Female Network, and a champion of the firm's Open-Door Initiative, which provides comprehensive peer support to the company's junior women. Additionally, she has led on the establishment of a virtual mentorship programme for talented women across Actis' African portfolio companies. The highly successful 12-month programme saw mentees from a diverse range of backgrounds receive coaching and advice from experienced senior professionals within Actis to support their long-term career development.
In her role at Actis, Lucy has been passionate about financing an inclusive and prosperous energy transition and has been instrumental in driving Actis' renewable energy strategy. A renowned deal maker, Lucy has over 25 years' experience investing in and managing power businesses and has led global deal teams operating in Brazil, Chile, Egypt, Kenya, Mozambique, Nigeria, Senegal, South Africa, and Tanzania. Lucy and the Actis team are currently building or operating over 80 energy companies globally targeting over 12GW of reliable generation.
This award comes on the back of Lucy winning Financing Wind Europe 2021 Industry's Leader of the Year category and her inclusion in A Word About Wind's 2021 Women's Power List.
About Lucy Heintz
Lucy is Head of Energy Infrastructure and Fund Head for Actis Energy 5 ($6bn of investable capital) and is board chair of two of Actis' renewable energy platforms: Lekela (West Africa's largest wind power company) and Aela Energia, which powers over 130,000 homes in Chile. She is also responsible for coordinating ESG and social impact measurement related efforts for the energy infrastructure team, working closely with Actis' specialist inhouse Sustainability team.
Lucy has over 25 years of experience investing in and managing power businesses, while simultaneously leveraging her role to drive broader positive societal change. Lucy's recent projects include the development of the largest independent pan-Latin American solar business, the building of the largest operating wind farm in South America, and leading the team that enabled Actis to sign an MOU on strategic cooperation with The Sovereign Fund of Egypt.
Lucy holds an MA (Hons) degree in Politics, Philosophy, and Economics (PPE) from Trinity College, Oxford and an MBA degree (with distinction) from INSEAD.
Sign up to the street view for the latest news and insights.