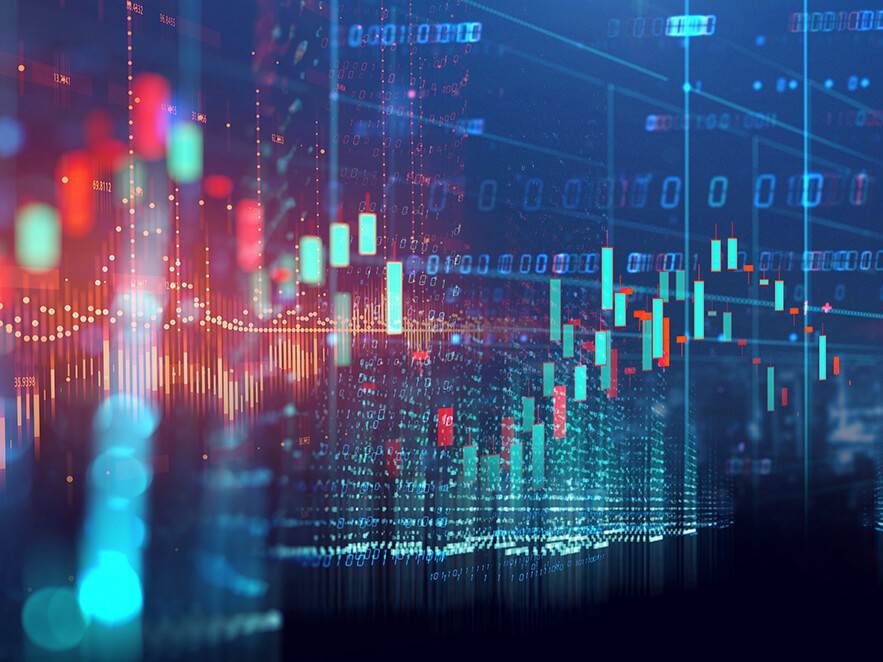 The Street View
Building For The Digital Age
Welcome to the latest edition of Street View – where Actis pools knowledge and investment perspectives from our worldwide network of colleagues, investee companies and external experts.
In this edition, we focus on how technology is driving and transforming the opportunity across our hard assets franchise. In the digital infrastructure space, continuing demand for 'techno logistics' – data storage, management and associated services and logistics all need reliable power supply and specialised facilities.
In the power space, Actis plays a role at all stages of this value chain as an infrastructure investor and systems user. The existing ecosystem is ripe for technology transformation: the integration of clean energy into power systems requires frequent and reliable data and state-of-the-art grid management. That is before we even contemplate the role of battery storage in these power ecosystems!
Digging a bit deeper, we continue on the theme of digital transformation in Energy/Power with an article from Claire Curry of BloombergNEF on how Emerging Market countries are digitising the power sector.
The development of clean energy generally requires smaller plants, decentralised distribution, and improved systems management, reducing operating challenges and supporting national sovereignty and security. Claire points out that the most basic impact of localising supply is the need to bolster local human capital development.  Fascinating stuff!
These 'winds-of-change' (no renewable pun intended!) are not just in the Power sector either.'Digitising' real estate with state-of-the -art Artificial Intelligence (AI) is an increasingly crucial tool for real estate developers to manage cost and to monitor and manage environmental impacts.
Rodger Du and Hugo Lee from our Real Estate teams in Shanghai and Hong Kong develop this story further through an Asian lens.They point to the growth in data centre demand at regional and country level in a region which will overtake North America as the largest global data market within 5 years.
Data Centres (DCs) need to be nearer their consumers-to reduce latency and meet increasing levels of national regulation across Asia. Read this article closely – the 'so what' at the end is well worth the read.
Back-to-basics with a piece on 'What is different about data centres?', this time from one of our Energy colleagues. Alberto Estefan from our Energy Infrastructure team in Mexico City explains: 'These are physical facilities offering space to host infrastructure that houses critical applications and data'.
Alberto reflects on the need for network and storage infrastructure plus reliable power supply to make data centres work. For Actis, this is a true nexus as we blend our real estate DC expertise with our knowledge of power as essential infrastructure. Coming from our Energy practice area, Alberto reflects on the growing role of data management in global electricity demand -currently 1% and forecast to double that share by 2030.
Alberto also highlights how efficiency is helping to makes DCs less 'power hungry', with constant improvements in PUE. Do read his article to discover why this is such a crucial acronym in the world of data centres.
Africa is often characterised as a laggard in any global trend. On the surface, this may be so in the world of data centres, but such underdevelopment is providing huge opportunity for first movers in Africa. Kabir Chal and Funke Okubadejo from our Africa Real Estate team focus on this in their review of the small but rapidly growing market in Sub Saharan Africa.
Here as elsewhere, growing smart phone penetration and mobile technology enables rapid growth, highlighting the importance of size, operating efficiency, and localisation.
Don't just take Actis' word for this. Read the contribution from Ayotunde Coker, Managing Director of Rack Centre, the leading data centre operator in Nigeria.
Rack Centre is a new and exciting Actis investment. Ayotunde has seen his business nearly quadruple productive capacity since Rack Centre began in 2013. One key perspective is the advantage of being carrier neutral – offering services to a range of carriers rather than operating as a closed-carrier system, allowing considerable economies of scale.
We are particularly grateful to Ayotunde for giving us the 'Operator' perspective.
Finally yet importantly, William Lu from our Asia Real Estate team looks at how the market for Grade A logistics assets (including data centres) is developing in China. William points out that it is not easy obtaining development sites for these investments, which typically have lower tax and employment yields and higher physical traffic needs than conventional industrial property.
The neat solution – which we have prosecuted at Actis – is to move away from Tier 1 cities to Tier 1 satellite cities and selectively into Tier 2+ cities. China's improving transport facilities, burgeoning e commerce markets and short development timelines make this an attractive strategy for yield focussed investors.
And COVID-19? Our colleagues conclude that whilst the onset of the pandemic delayed capital expenditure, the growth in data demand driven by new societal norms has overtaken this pause. Building for the future needs data and power plus operating expertise to link these inputs. We expect much more to come in this exciting space.