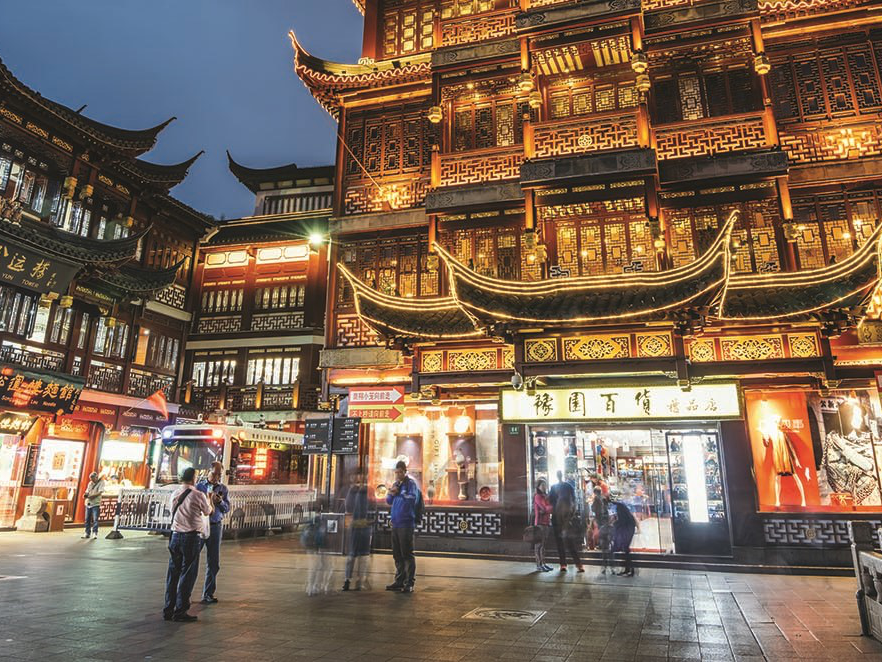 The Street View
China's role as leader of growth markets: Impact post US election
Challenges and opportunities
Over the past three decades, China has been one of the two largest contributors to global growth and has been the standout performer from our growth markets. It has been one of the chief beneficiaries of globalization. China surpassed the US as the world's largest trading nation in 2013, with a trade surplus against the US alone standing at US$347 billion in 2016, about 3% of China GDP or 2% of US GDP.
There has been considerable concern within the Chinese government since the November 2016 US elections, that the Trump Administration will be taking an aggressive policy stance with respect to Sino-US relations, and particularly towards Sino-US trade. However, recent developments, including a visit to Beijing by US Secretary of State, Rex Tillerson, and the meeting between President Trump and Chairman Xi in April, seems to have reassured the Chinese that the new Administration is coming back to the normal post-election realization that working with China to solve problems is more productive.
On the other hand, a lot of Chinese saw the recent settlement of the investigation of ZTE, coming soon after the inauguration of the Trump Administration, as a strong signal of the toughening of US attitude towards trade. ZTE, China's second largest telecom equipment maker, was accused by US authorities of violating American laws on selling US technology to Iran. While the investigation of ZTE was initiated by the Obama Administration, the settlement and its USD900 mn fine came in early March 2017.
While we think a full on trade war between US and China is unlikely, a more protectionist approach to trade, such as more aggressive imposition of anti-dumping and anti-subsidy charges against certain goods from China, is still possible and could bring significant challenges to China's economic growth in the near term.
As China faces pressure of excess capacity in many of its export-oriented sectors, slowdown of exports to the US will negatively impact economic growth and employment in China. While the Chinese government has been implementing further domestic reforms over the past 18 months with focus on structural reforms on the supply side, with the new US administration, there is renewed urgency on the part of the Chinese government to shift its economic growth drivers. At the recently concluded annual session of the People's Congress, Premier Li reaffirmed the Chinese government's economic policies to boost domestic consumption and explore new external demand, while seeking to maintain currency stability within a reasonable range.
A key policy initiative to increase domestic consumption for the Chinese government has been increasing urbanization and that urbanization drive has received renewed urgency. As of today, China's urbanization ratio is 54%, still much lower than developed countries. The Chinese government is accelerating policies that encourage urbanization with a targeted urbanization ratio of 60% by 2020, driving demand for urban infrastructure and services, the underlying drivers for consumption upgrade and increasing demand for quality education and health care services.
While there are challenges on Chinese exports, the Chinese government sees the rising protectionism from the US actually providing a historical opportunity for China to take on more global responsibility and a leadership role to promote international trade and globalisation, such as its ambitious "One Belt, One Road" initiative for the emerging markets.
Unlike US and other developed markets, many countries in the "One Belt, One Road" regions, including Southeast Asia, Central Asia, Middle East, Eastern Europe and Africa still have significant demand for domestic infrastructure. The overwhelming responses from over a hundred countries to the China-led Asian Infrastructure Bank is a perfect example. However, "One Belt, One Road" is not just about infrastructure projects. It helps deepen economic ties between China and other emerging markets in many sectors such as consumer, healthcare and industrials where we make most of our investments in China. For example, some of our medical devices portfolio companies in China are entering new overseas markets with high-quality value-for-money products, where Chinese government investment is helping some "One Belt, One Road" countries build new hospitals. There is also increasing Chinese interest in acquiring our portfolio companies located in those countries, as they look to diversify away from developed markets following the recent imposition of new overseas investment restrictions.
A successful "One Belt, One Road" initiative will drive external demand for Chinese goods and services, and support economic development and promote trade for countries in these regions. Whether these benefits will be realized to their full potential depends on how successful stakeholders are in navigating the political, social and economic challenges along the way. The important task for China, therefore, should be to carefully consider the interests of its partners, and guide and help other countries to take advantage of and share benefits from world trade and globalization. China certainly does not want to be seen to promote "China first".