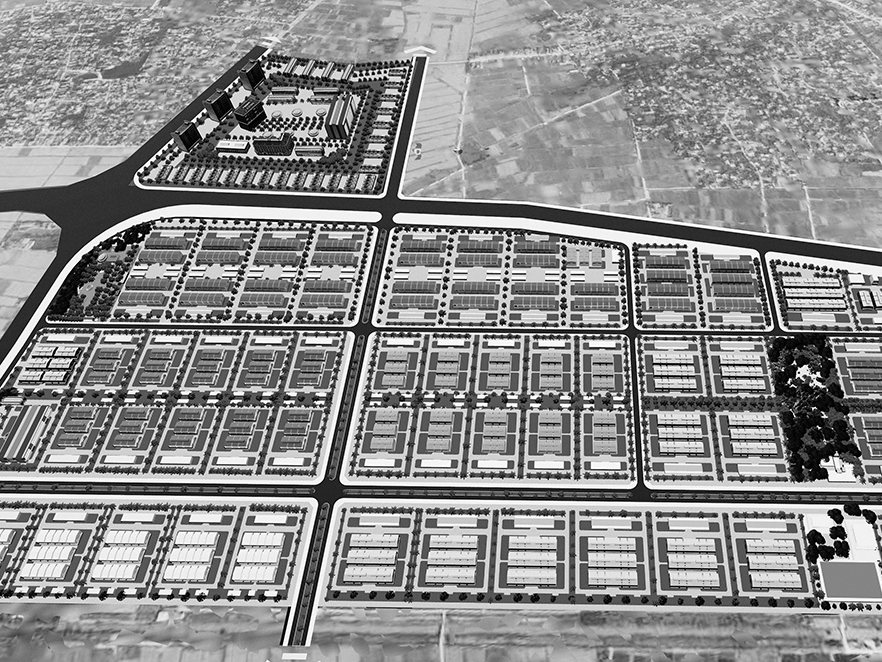 The Street View
Company Voices: An Phat Holdings, Vietnam
An Phat Holdings is the Vietnamese leading company in the field of advanced technology and environment-friendly plastic production in Southeast Asia. Since 2018, An Phat Holdings has decided to expand its industrial real estate business and invested in An Phat High-tech industrial Park (An Phat Complex) in Hai Duong city. In 2021, An Phat 1 Industrial Park was the next project of An Phat Holdings and has also been expected to follow the success of An Phat Complex. Both projects are promoted as high-tech green industrial parks providing sustainable and multi-functional real estate as well as developing fully accompanying services to become the ideal destination of both domestic and foreign businesses.
David Tran: What are the key drivers of demand for industrial and logistics properties in Vietnam and how are they affected by the COVID-19 pandemic?
Henry Dinh: Vietnam's real estate business along with the export growth trend has been attracting a large amount of foreign direct investment (FDI). In addition, the impact of changes in government policies (including attracting high-value industries with skilled labour in key economic regions) will bring many further opportunities.
There are also incentives such as the removal of trade barriers, the unification of customs procedures and trade remedies, and the EU-Vietnam Free Trade Agreement (EVFTA) which have opened more opportunities for foreign investors, promoting high–tech transfers and FDI flows. In fact, EVFTA encourages shifting production from China to Vietnam which boosts demand for factories and warehouses.
Henry: In the past two years, although the outbreak of COVID-19 has severely affected the economy and the market, industrial real estate prices have continued to rise significantly. And, Vietnam continues to successfully attract FDI thanks to attractive warehouse, factory and labour rental costs.
David: What differentiates An Phat Holdings from other developers in the industrial and logistics property segment?
Henry: The biggest difference in our strategy is that we do not define land leasing as the main growth target, but focus on developing accompanying services and solutions for businesses. An Phat Complex is oriented to focus on building and forming high-tech green industrial park complexes, developing outstanding advantages with one-stop-services accompanied by many facilities: price stability, support and provide financial solutions, human resources, administrative procedures, customs procedures, and logistics, etc. These comparative advantages have led An Phat Holdings to become the attractive choice for many foreign investors when setting up a factory in Vietnam.
With the goal of leading to sustainable development and creating a high-tech green ecosystem as the top priority, An Phat Complex is committed to implementing regulations on environmental protection, wastewater treatment as well as fire and explosion prevention according to the Vietnamese Regulations. Furthermore, we highly encourage investment promotion and find partners, enterprises who will participate in "clean" production activities, use resources efficiently as well as develop the cooperation relationship to increase economic, environmental, and social efficiency.
David: What does sustainable development mean to you in the context of An Phat 1 industrial park and what impacts on the local community will the project deliver?
Henry: With the success of An Phat Complex industrial park, in 2021, An Phat Holdings and Actis signed a cooperation agreement in which Actis invested more than US$20m in a new project named An Phat 1 Industrial Park in Hai Duong Province.
Taking sustainable development as a guideline, the An Phat 1 project is also promoted as a high–level model of technical & green industrial park, attracts investment in the fields of high technology, of manufacturing environmentally friendly and electronic products, computers and optical products, etc… An Phat 1 Industrial Park offers remarkable advantages for investors with one-stop-services, further expand accompanying services and develop multi-functions.
The high-tech industrial park is designed not only to benefit business activities but also distribute to the local community. An Phat 1 will create job opportunities for about 12,000 local employees. Moreover, An Phat 1 expects to plan the land fund for workers' housing in industrial zones. In addition, we also propose many incentives for investors in implementing social housing projects such as exemption of land use fees; exemption and reduction of VAT and CIT; preferential credit loans; and support to invest in the construction of technical infrastructure.
David: What do you see as the biggest opportunities and risks to growth in 2022? How do you manage these risks?
Henry: In 2022, I believe industrial real estate will continue to see strong demand as COVID-19 comes under control. The shift of production from China as well as a series of FTA create many opportunities to attract large companies and corporations from Europe, Japan, and Korea into Vietnam. This will drive the economy and the industrial real estate market, increase the need for industrial real estate, attract not only domestic demand but also foreign customers.
However, the biggest challenge is how to attract investment in modern, environmentally friendly projects, use resources effectively and develop multi-functional industrial zones. Therefore, An Phat Holdings intends to promote the development of projects into high-tech and green industrial infrastructure, building a self-contained ecosystem, and strengthening linkages between localities, constantly developing services associated with many mechanisms and policies to create attractiveness for businesses and attract investors.
David: What are your most valuable "lessons learned" to-date and how will this inform your growth strategy going forward?
Henry: Firstly, focusing on attracting investment in infrastructure, developing and completing infrastructure to attract domestic and foreign investors. Therefore, our orientation is to own high-tech, green and multi-functional industrial parks, focusing on environmentally friendly fields.
Secondly, developing accompanying services and optimising logistics services. This will bring added value, enhance the position of industrial real estate, and attract prestigious customers and partners.
Thirdly, supporting investors through connecting supply partners in industrial zones, helping companies to reduce their dependence on importing raw materials from abroad and lower the risk of global supply chain disruptions.
Fourthly, in terms of human resources and recruitment, we will associate with vocational colleges to train high-quality skilled workers.
Finally, close cooperation with the locality continues to develop and improve policies to attract foreign trade investment and strengthen linkages with domestic and foreign enterprises.