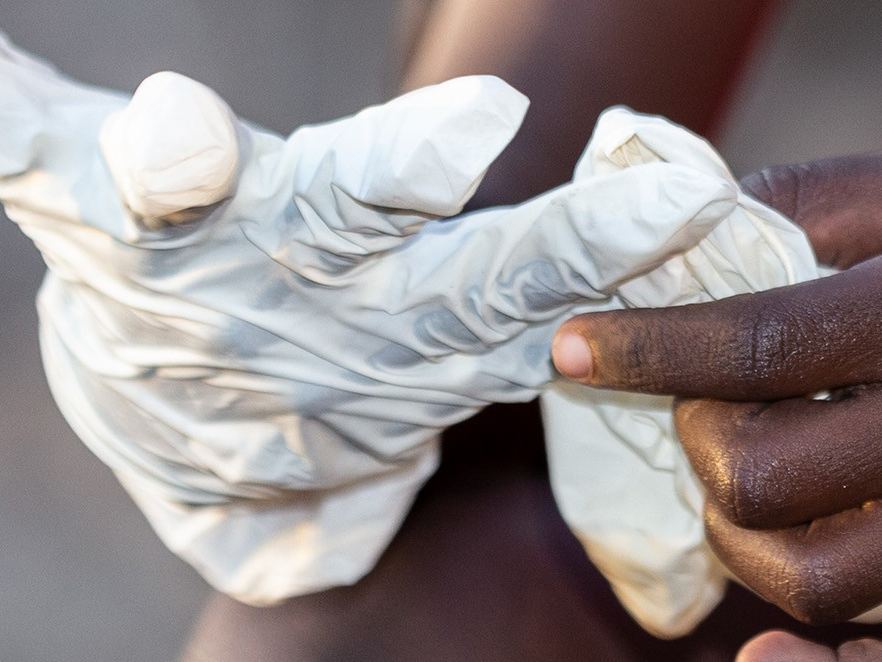 The Street View
COVID-19 chronicles in Kenya
Global victory over the COVID-19 pandemic will not be declared until a solution is found in Africa, the last continent to be struck by the virus and the region least equipped to fight the humanitarian and economic consequences.
Inadequate health services, little access to water and poor living conditions (where many live five to a room) make social distancing impossible and provide daunting challenges. Three quarters of the population in Africa are under the age of 35 and while these demographics may be expected to be helpful the prevalence of TB, HIV and malaria is likely to eclipse any benefit a young population may have in fighting the virus.
Forewarned by the rest of the world, African countries like Kenya have reacted quickly and decisively to mitigate the consequences of the pandemic. Benefiting from the experience and advice from its global partners a lockdown, including a travel ban and night time curfew to enforce social distancing, has been in place since late March long before the number of confirmed cases reached 100.
Kenya's economic policy response has been impressively bold but for an economy already operating a high fiscal deficit and an uncomfortably high level of national debt the Government can only do so much. African finance ministers have already made calls to the multilateral community for $100bn emergency financing. All the evidence to date is that this support will be forthcoming.
The monetary and fiscal measures introduced by President Uhuru Kenyatta on 25 March are aimed at helping businesses preserve jobs and alleviating the suffering of the poorest many of whom lead a hand to mouth existence. Government officials have taken pay cuts and the private sector's response has been to quickly rally behind these initiatives by contributing, often charitably, to the call to continue the supply of goods and services essential to everyday life.
Although the Kenya economy has the benefit of being one of the most diversified economies in sub Saharan Africa and, as an oil importer the recent oil crisis has had a positive effect on currency, balance of payments and inflation, the country's export facing industries such as horticulture, tourism and manufacturing have borne the brunt with a devastating consequence to jobs. The consumer and transport sectors have also been very hard hit.
At the core the financial services sector continues to operate effectively and banks are being encouraged by the regulator to be accommodating towards corporate debt restructurings. It is fortunate that Tier 1 banks came in to this crisis well capitalised and highly liquid. The Kenya shilling has, with support from the central bank, remained comparatively strong, however it remains to be seen for how long in the face of lower diaspora remittances and a collapse in exports.
Meanwhile life for the average Kenyan continues albeit quietly and with a great deal more uncertainty. The transition to a society now working from home has been made seamlessly, including in Government. The Nairobi Securities Exchange was able to switch to remote trading overnight.
Kenyans have always embraced technology and armed with their smart phones people are well informed and so far are observing the rules. Using Mpesa the popular mobile money transfer platform people are able to continue day to day financial transactions without leaving their homes. Home delivery service companies are booming.
Our portfolio in Kenya has investments in each of the three Actis asset classes giving us a broad insight into the varying challenges this crisis has brought. As portfolio managers our immediate priorities have been employee welfare, liquidity management and cost control. So far we have not made any consequential redundancies in any of our portfolio companies, though many employees have been furloughed.
No one knows how long this will last but we are working closely with our management teams to have business continuity plans in place which model various scenarios. We are fortunate to have very accommodating relationships with our respective banks.
Each business offers its own unique challenges. Kipeto, our 100 MW wind farm currently in construction where CMEC is the EPC contractor, faces the social distancing challenge of 300 Chinese and Kenyan nationals living and working in close proximity to each other. The travel ban has prevented GE engineers from entering the country to commission the turbines.
Java, our quick service restaurant has been hard hit by the Government imposed lockdown and ban on in restaurant dining causing management to pivot the business to a take away and home delivery model. At Garden City, our retail mall development, tenants are faced with declining consumer demand, however we are seeing demand for development and leasing of hospitals, healthcare facilities and data centres.
The situation is fast moving and it is difficult to predict outcomes. Ultimately a shock of this kind will create a shift in business systems, supply chains, markets and consumer preferences and with each of our portfolio companies we are working with management teams to help them position their businesses for this new order.