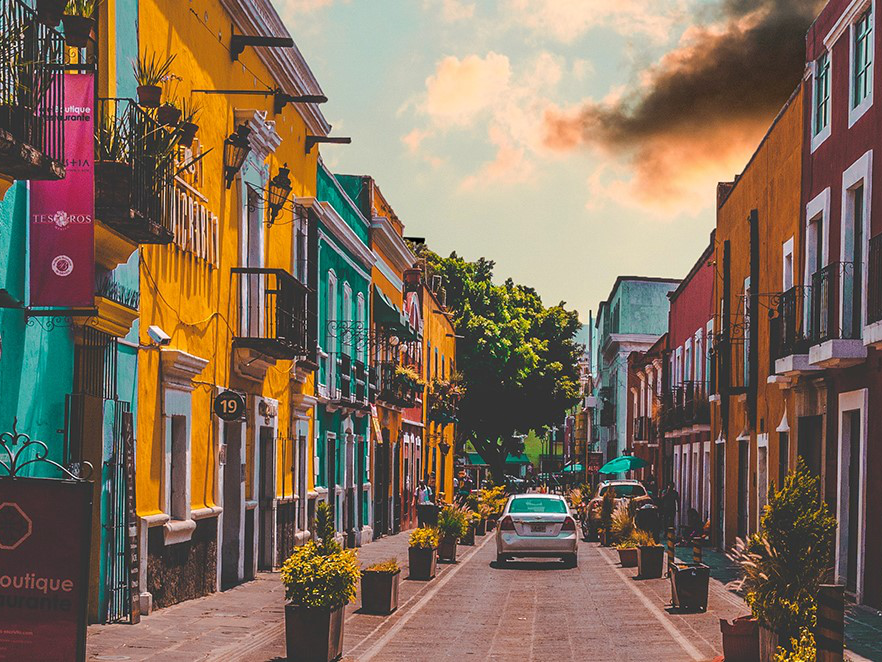 The Street View
COVID-19 chronicles in Mexico City
The first confirmed case of COVID-19 in Mexico was reported on 28th February. While the situation deteriorated in China throughout February, then Italy and other European countries throughout March, Mexicans observed passively.
After all SARS in 2002-2003 never made it to Mexico whilst H1N1 in 2009 was ultimately less contagious and lethal than initially feared. As late as mid-March President Andres Manuel Lopez Obrador, or "AMLO", played down the threat of the virus to public health. As was widely reported by local and international media, AMLO encouraged people to "live life as usual" as he continued to kiss supporters in tumultuous rallies.
It was the private sector and broader society that eventually started taking measures in the absence of a consistent message from authorities. While the Government announced countrywide suspension of activities in public schools starting March 20th, in reality many universities, private schools and certain state schools locked down one week before. Most large corporates mandated work from home protocols two weeks in advance of the Government's announcement for the suspension of all non-essential activities on 30th March.
Actis is a large investor in the power space in Mexico. Our portfolio companies took decisive early measures to protect personnel while ensuring the continued supply of electricity, aware of the responsibility we have to continue providing this critical infrastructure service for the country. We have constantly shared best practices, including adjusting operations, rotating shift schedules to minimise contagion risk and building redundancy into the system: there is always a standby operating shift team in case a full operating team has to be placed on quarantine.
As we write this update in early April the country is on a mandatory lockdown that has brought economic activity to a halt. The scope of the economic contraction, estimated at negative 6% for 2020 by the World Bank, the sharpest contraction for any country in Latin America (except Venezuela), will likely exceed the debt crisis of the 1980s, the Tequila Crisis of 1995 or the financial crisis of 2009.
On the face of it, Mexico is in the middle of a "perfect storm" with depressed Government revenues (given low oil production and low oil prices), COVID-19's supply and demand shock that will hit key sources of hard currency such as the auto industry and tourism, and erratic policy signals that have hindered investment sentiment.
The next 12 months will put to test Mexico's institutional framework, in an environment that includes a challenging security situation associated with drug gang violence and the public's disenchantment with the political and business establishment.
AMLO, who ran a successful campaign on the back of a single-themed platform – tackling corruption – will himself be a key escape valve for social unrest as he still enjoys very high approval ratings, particularly among lower income segments who will be the hardest hit by the health and economic crisis. Alas, he has seen his approval ratings fall by over twenty percentage points in the last twelve months prior to the COVID-19 crisis, although still at a healthy 59%, according to poll aggregator Oraculus.
Yet, this too shall pass. Mexico today benefits from manageable fiscal accounts, ample hard currency reserves and access to liquidity with the Federal Reserve and the IMF for a combined total of over $300 billion. There is a credible monetary authority, and a competitive and open economy that will be well positioned for the recovery.
In fact, following the debt crisis of 1986, the Tequila Crisis of 1995 and the financial crisis of 2009, Mexico enjoyed uninterrupted GDP growth for the next five years following each crisis that averaged in aggregate 4%.
At Actis, we are focused on ensuring our portfolio companies in the power sector navigate successfully through these challenging waters. Our focus on dollar-denominated long term contracted cashflows, with limited exposure to volume or price risk, provide us with a defensive position.
More than ever, we look to do our part and are committed to delivering reliable, clean and cost competitive power. We are also actively pursuing new opportunities at a time of depressed asset prices, building on the expertise we have built on deploying capital in the energy space through the cycle for almost 20 years. V-shape or otherwise, the recovery will come.