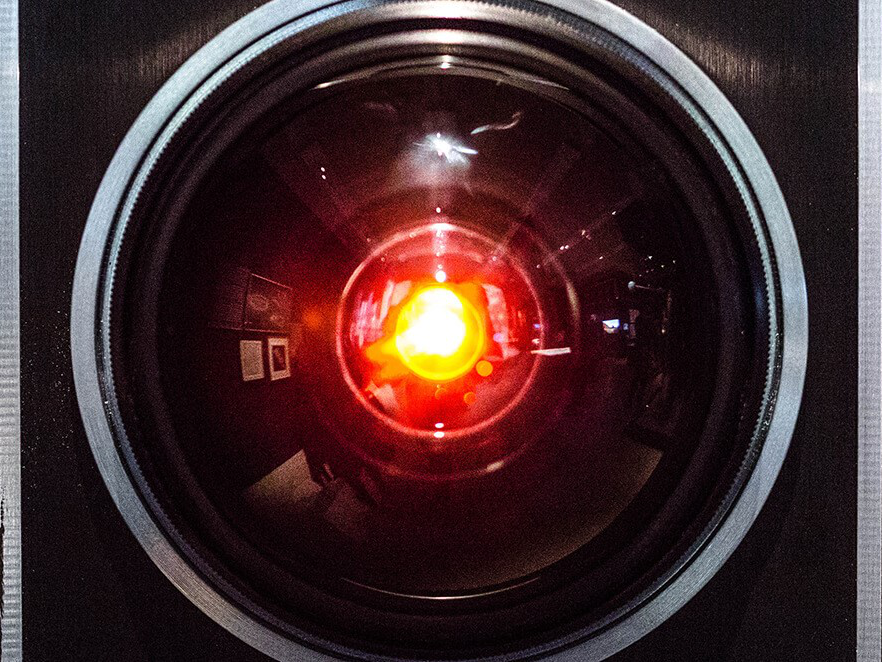 The Street View
Data Centres & AI, China: HAL 9000: "Good Morning, Dave"
First appearing in the 1968 film – "2001: A Space Odyssey", HAL 9000 is a fictional artificial intelligence character and the main antagonist in Arthur C.Clarke's Space Odyssey series."Good Morning, Dave", which is an instantly recognisable greeting from HAL 9000, is still one of the most famous quotes in science fiction history. Having said that, since 1968 when the epic film was made, AI has been through cycles of hype and bust. As at 2020, AI is everywhere, no longer just a character in science fiction.
The proliferation of AI-based applications will be one of the growth drivers for data centres, the physical assets that house the "brain" of AI. For this piece we will focus on the data centre market in the Asia-Pacific region where our team is based.
Spoiler alert:you are advised to read to the end
APAC IDC market – a tale of two segments
APAC is one of the fastest developing and largest data centre regions in the world.According to Structure Research, the co-location market for Asia Pacific will grow at an expected compound annual growth rate of 12.2% from 2018-2024. (Whilst this pre COVID-19 forecast may be revised down we still expect healthy growth).
There are also several interesting Tier II markets, such as India, Vietnam and Indonesia, which have high population growth, but very low data centre capacity at the moment.The whole of India now has only 1.5 megawatts of electricity capacity per million population, but it is clear that this figure will soar in the near future.
Growth drivers of Asia-Pacific data centres
Business Migration to Cloud – Countries such as India, China, South Korea and Japan are among the demand-driven markets in the Asia-Pacific region. At the same time, the region is home to countries like Indonesia and Vietnam that are just beginning to scratch the surface of the data centre market.
Driven by the flexibility in capacity, lower upfront cost and increasing assurance in security, enterprises have firstly chosen to move to co-location facilities and more recently to a mixture of co-location plus public/private cloud.
The increasing adoption of cloud services is driving the growth of data centres in the Asia-Pacific countries, leading to the birth of more hyper-scale plants and prompting big corporates such as Google, Alibaba Group and Amazon Web Services (AWS) to expand their cloud infrastructure footprint to facilitate the expansion.
China, Singapore, South Korea, Indonesia and Malaysia will be the fastest growing region for wholesale co-location data centres over the next five years, with its market size expanding by a compounded annual growth rate (CAGR) of 13% between 2019 and 2024.
Currently North America is the largest co-location data centre market by size, at US$17.2 billion but the Asia Pacific region is expected to take over the top position by as early as 2021. The total market size for Asia Pacific co-location data centres is forecast to be around US$28 billion by 2024, 20% higher than the US$23.4 billion market size projected for North America.
Tech-savvy young population – In APAC, increasingly tech-savvy demographics boosts mobile phone penetration. The United States and the United Kingdom have rates of above 90%, so mobile usage in APAC with an average rate of 67% in 2019 has huge potential for expansion.
For example, India has the second largest population in the world – and it's also one of the youngest. They are facing a huge data boom. Many people have multiple mobile phones.Today the whole of India has only 252MW of data centre power which translates into 0.2MW per million population.
In comparison, the United States is close to 20MW per million population.It's obvious that number for India will skyrocket. There is a lot of big data centre development going on in India, especially in Mumbai.
Asia-based social media and messaging platforms and mobile payments are on the rise and have become one of the biggest battle zones in technology. Asian apps are increasingly helping to transform economies around the world. Messaging apps tailored to Asia are also gaining in importance and staying ahead of the competition by constantly introducing innovative ways to engage users.
In 2019, an average Asian user spent two hours and eight minutes a day on social media channels, the most important of which are YouTube, Facebook, WhatsApp and Instagram.According to Bain & Co., by 2022, 50 million new consumers will be elevated to middle-class status in Indonesia, Malaysia, Philippines, Thailand and Vietnam, driven by rising income.
As a result annual disposable income within the region will increase by US$300 billion from today, contributed by 350 million people. The expected increased IT and large domestic consumption, explosive growth in e-commerce and digital banking and demand for data storage across Asia is appealing to data centre players.
Data localisation – Data centre service providers are attracted to the idea that they will be bringing data and cloud storage closer to the consumers, who access voluminous data daily to watch movies, upload photos and videos, play games and make cashless payments. These trends have caught the attention of Alibaba and Tencent, major players in fin-tech and cashless payment systems, who are now sharpening their focus on locating data centres in second-tier cities.
The growth of original content in Southeast Asia could be a way for global content providers such as Netflix to attract new subscribers in the region. Netflix has already begun producing localised content for South Korea and debuted in Japan, the company has announced plans to launch in China, South Korea, Hong Kong, Taiwan, Singapore, Malaysia, and Vietnam. Global content providers are increasingly opting for a decentralised content hosting strategy to stream data locally and reduce latency issues.
Furthermore, driven by a combination of regulations around cybercrime, the e-commerce boom and proliferating ride-hailing industries, data localisation requirements are evolving rapidly and are being enforced in many countries, including China, India, Indonesia, Malaysia, Vietnam, Thailand and the Philippines.
5G roll out – The progressive roll out of 5G networks across the world is expected to fuel demand for data centres.
A 5G network could be up to 20 times faster than the current 4G networks and would spur massive consumption of data and unlock new capabilities such as self-driving cars, cloud gaming and a thriving ecosystem of smart appliances that require a constant connection. In Asia Pacific, Singapore is one of the early adopters of 5G and is on track to roll out 5G mobile networks by 2020.
Take a bow, HAL 9000
And finally, we must come clean that 60-70% of this article was written by an AI engine, which is accommodated in data centres.We simply told the AI writer how we'd like the piece to begin and end, picked the data graph, specified what we needed in each section, separated the sensical from the nonsensical in the output, and inserted connectives between paragraphs.
Thanks to data centres, which bring us AI, Facebook, Amazon, Taobao, WhatsApp, The Game of Thrones, Uber, Zoom and future creative powerhouses unimaginable today!