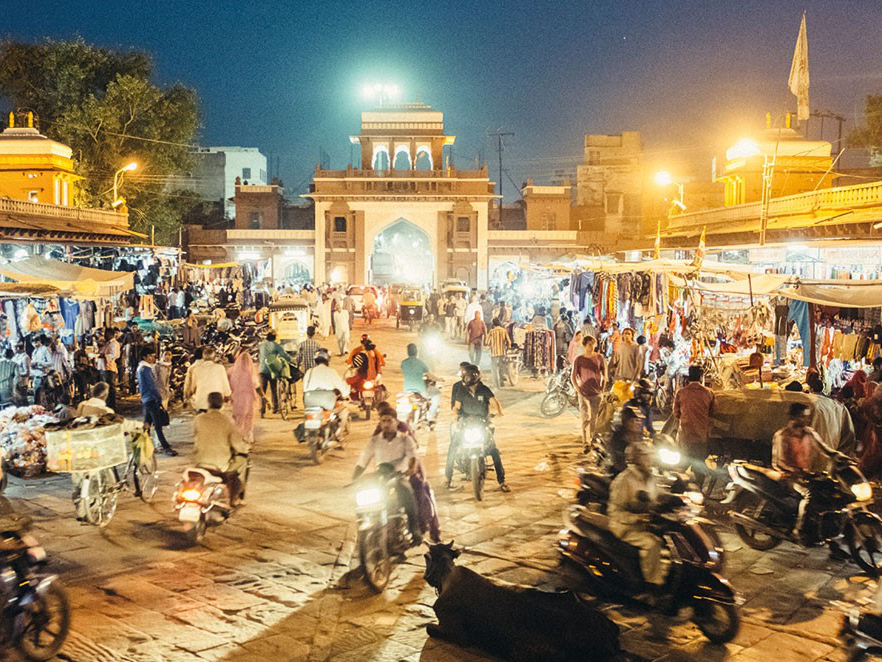 The Street View
Deeper, stronger, faster
Street View is a new name for this publication reflecting the ability of the Macro Forum network to look behind the headlines to deliver local insights and perspectives from colleagues on the ground.
This edition of Street View – is focussed on the presumption that more of everything-people, capital, debt does not represent a sustainable basis for growth.
Our journey begins in China. Our friend Dr Simon Ogus, CEO of DSG Asia, a Hong Kong based economic research and advisory business contributes a guest article looking at the changing growth model of the largest EM economy. Simon highlights that China is running out of 'easy' productivity fixes. Debt accumulation partly reflects an unwillingness to abandon the model of rapid fixed capital growth which served so well in the past. Given the close relationship between China and the rest of Asia, an economic correlation of well over 0.8 JP Morgan claims, the outcome here matters to investors everywhere.
We complement Simon's observations with an article from Thomas Liu, a partner in our Asian real estate team in Hong Kong. Thomas outlines opportunities for property investment in data warehouses, logistics and reconditioned commercial buildings in second and third tier cities. Despite headlines claiming over supply the wide range of opportunity presented by vast domestic demand are still very attractive.
We turn to India as the biggest democracy in the world prepares for national elections in the spring. Narendra Modi's BJP government came to power in 2014 with a clear reform agenda. In the run up to the elections, Pratik Jain and Ashish Singh in our Mumbai office run the ruler over the track record of this government. Their view is that they rate a qualified pass mark for achievements to date but there is plenty more wood to chop if India is really going to continue to emerge as a resilient economy. Our Street View shows us that looking through a focused sector lens there are compelling market opportunities from renewable energy to logistics hubs and payments companies. The common thread is that our investments generally contribute to economic deepening and development rather than the national growth rate.
Africa has the twin problems of insufficient capital -a mere 5% of world FDI-and enormous untapped population reserves. Hilaire Dongmo is our Street View expert on Francophone Africa and through his work on acquisitions and asset management in real estate has a front row seat.
Hilaire shines a light on some important numbers-
In 30 years' time there will be another billion Africans, growth which will dominate world population changes. Absorbing these extra mouths without creating poverty traps means more jobs, more capital, more reforms, more focus on education and literacy.
East Asia harvested a demographic dividend over the last 40 years providing lessons for Africa. At the end of the day per capita income matters more than the total size of the economy.
This opportunity is driven home by Funke Okubadejo who is based in Lagos.
Nigeria is home to Africa's largest population, one which is forecast to exceed 400 million by 2050 overtaking the US to become the 3rd most populous country on the planet.
Yet today 87 million Nigerians live on less than $2 a day. Without progress in areas like literacy, education and healthcare prospects for social stability and peaceful development are at risk. President Buhari's government has been slow moving on the reform front and voter polls indicate that job creation was a major issue in the recent presidential election. Nevertheless, progress is possible as illustrated by the significant divide in literacy and birth rates between poorer Northern regions and the relatively prosperous South.
Finally, Archer Kilpatrick, based in Cape Town and working in our power business reviews the evolving picture for electricity supply and demand in Africa. Approximately 590 million Africans currently have no access to electricity a clear example of the under capitalised nature of this continent. The scope for increased and improved supply often based on technology which can leapfrog that used in older long installed networks lies at the heart of our thesis that investment opportunity in our countries abounds even if headline growth itself slows.
Damon Runyon's bon mot – 'the race is not always to the strongest or the fastest but that's the way to bet' can easily be applied to growth markets.
Sign up to the street view for the latest news and insights.