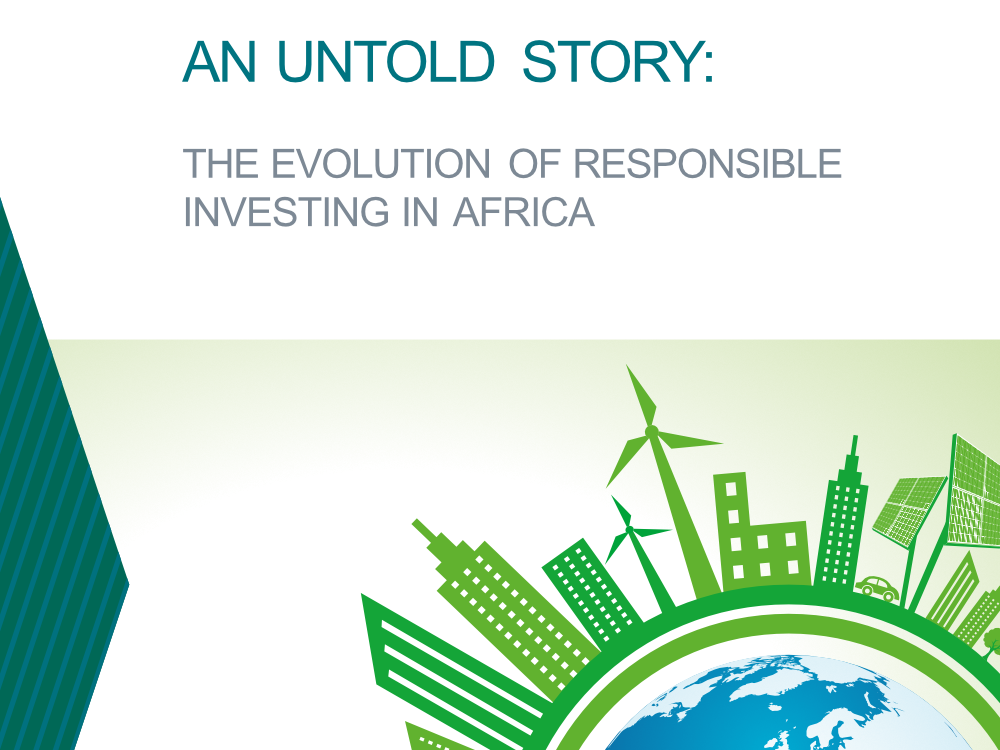 White papers
AVCA Responsible Investing Report 2018
ESG and Impact have become significant parts of the investment landscape throughout the world today, with more and more General Partners (GPs) adopting an ESG policy and Limited Partners (LPs) from pension funds to family offices asking them to do this.
However, it is rarely understood or mentioned that African GPs have been doing ESG work to the highest standards for over 20 years. Our industry was started at that time by the development finance institutions ("DFIs") when private sector capital was not available, with a few exceptions, for African GPs.
This report, hopefully the first of several, highlights the basis of ESG work in Africa. It declares the fact that, where ESG integration is concerned, African PE has been ahead of the curve compared with other markets, thanks to its origins. As a GP, and on behalf of African GPs, perhaps I may be allowed to say that, while in the beginning, ESG and impact work and reporting seemed like an unwelcome cost centre, we have learnt about the commercial value of such work over the years. With good ESG policies, risks are reduced, and reputations are protected, usually resulting in higher valuations at sale. As a result, I thank the DFIs for their work in promoting ESG policies and their support of the African private equity industry.
With best regards
Runa Alam
Chair
AVCA Sustainability Committee