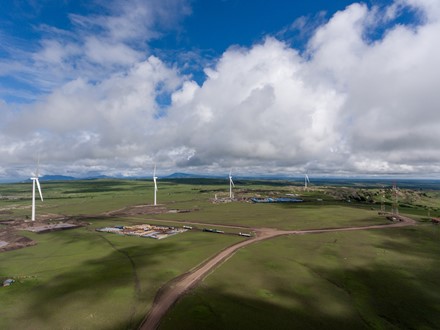 White papers
Biodiversity and Infrastructure Investing: Managing Risk and Enhancing Value
The loss of biodiversity could be a greater threat to humanity than climate change. Over half of global GDP is reliant on biodiversity and ecosystems. Although changes to the climate could be reversible albeit over the course of centuries or millennia, once a species becomes extinct there is no turning back.
2021 will see significant policy milestones on nature and biodiversity, and we may see an increasing push to mainstream nature considerations across the business and finance sectors and in conversations with investors.
Halting deforestation and protecting biodiversity is also central to meeting the Paris agreement of limiting global warming to 1.5 degrees. We may even see COP26 forging a new agreement specifically to protect global biodiversity and the "ecosystem services" it underpins.
Actis' James Magor recently spoke on a panel, hosted by PRI and initiated by Actis' Olivia White, about how addressing biodiversity in the investment plan can enhance value for infrastructure assets. At Kipeto Energy, a 102 MW wind farm in Kenya, the team unlocked the opportunity to invest in the country's vast clean energy potential by developing a pioneering solution to convert a biodiversity risk into a potential net positive nature conservation outcome. James spoke about how the project is currently applying a comprehensive risk mitigation plan, expanding an award-winning conservation programme, establishing an innovative governance structure and creating diverse employment opportunities for the host community.
Nature-related risks can be material to infrastructure asset owners and can result in permitting, financing and reputational challenges. Science based targets for nature gives investors the opportunity to not only mitigate risk but to drive long term value and support the recovery to build back better. Commercial operation of the Kipeto wind farm has only recently commenced but Actis is optimistic and excited about the potential for the project to become a prototype for sustainable infrastructure development.
PRI's webinar included practical tools such as the Integrated Biodiversity Assessment Tool which helps investors understand biodiversity elements on the ground and shape the due diligence approach. You can see the full webinar here. or contact our Sustainability Team for more information.
Sign up to the street view for the latest news and insights