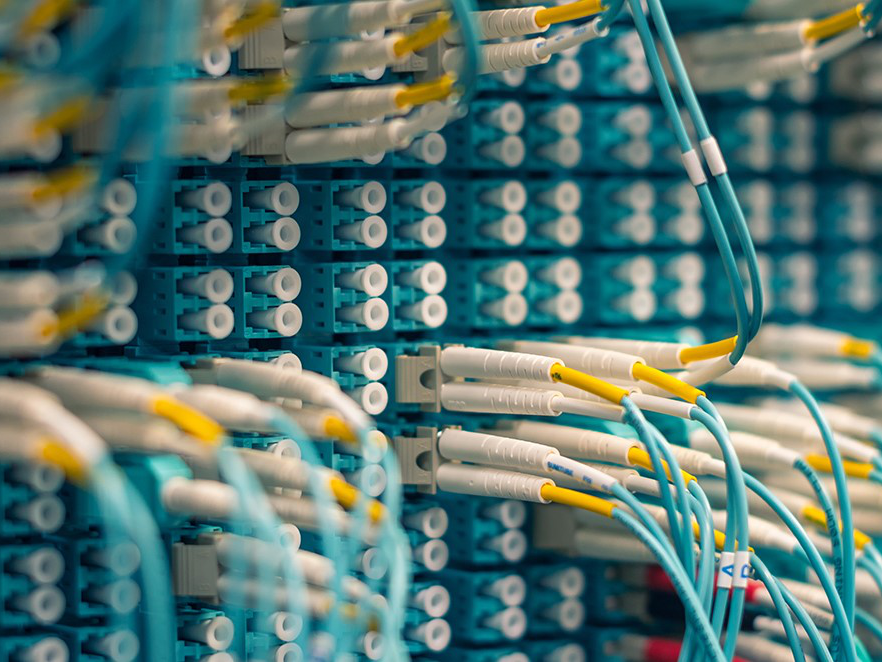 White papers
Global Digital Infrastructure: Enabling a Just Transition
As a leading global investor in sustainable infrastructure, Actis recognises that investing in digital infrastructure is one of the fastest ways to transition to a more equitable, efficient, and prosperous society.
Digital infrastructure underpins better-functioning, more inclusive and more connected economies and is critical to delivering the UN Sustainable Development Goals. Despite the outsized benefits, there is a significant supply/demand mismatch, which is currently estimated at $50 billion and expected to reach nearly $1 trillion by 2040. Closing this gap represents a major investment opportunity.
The prize is worth it; increasing internet penetration from 35% to 75% in underserved regions could create 140 million jobs. Digitisation is also a critical enabler of climate action: we cannot deliver on net-zero emissions targets, tackle environmental degradation, or increase physical resilience without improving the efficiency of the energy system, ensuring transparent supply chains, and better predicting, preparing for and recovering from natural disasters and other disruptions. All require a massive investment in core digital infrastructure.
We are living in a decade with surging internet demand but a significant supply gap. Covid-19 has accelerated the shift to a digitised world, with the number of people online since the pandemic began increasing by 17%. But as education, healthcare and jobs moved online in many parts of the world, the disadvantages faced by the 2.9 billion people not connected to the internet increased.
While covid lockdowns deepened the inequalities that underpin today's system, it also revealed where the biggest gains can be made in terms of financial security, access to essential services, and health outcomes by investing to rapidly digitise the economy. The biggest social gains are typically low-income regions and/or rural areas – "under-served" markets – where scaling core digital infrastructure will connect people to healthcare, education and job opportunities while enabling financial inclusion for many of the 1.7 billion "unbanked" people in the world. To deliver these outcomes, investment in core digital infrastructure needs to be accompanied by initiatives to improve digital literacy. Failing to address access barriers will increase the digital divide, further entrenching existing inequities, particularly as more services move online. Improving connectivity does not have to come at a high cost: in Latin America and the Caribbean, for example, creating universal broadband access would cost only 0.12% of the region's annual GDP.
Investing in digital infrastructure is also a key enabler for climate action, accelerating progress to a net-zero, circular, and nature-positive economy. New technologies help to streamline and accelerate the integration of renewables into energy systems and dramatically improve energy efficiency. Digital infrastructure alone could reduce power sector emissions by 1.3 gigatons CO2e a year by 2030 – more than the annual emissions of Japan. Digital technologies also facilitate a shift to a circular economy, unlocking service-based business models that reduce resource consumption. Finally, protecting natural ecosystems is critical to achieving net-zero; digital tools support enhanced monitoring and data collection that enables real-time forest protection, fisheries management, regenerative farming and many other nature-based solutions.
Closing the funding gap represents an unmissable opportunity to improve the social, environmental and financial resilience of society over the next decade.
About Actis
Actis is a leading global investor in sustainable infrastructure. We deliver competitive returns for institutional investors and measurable positive impact for countries, cities, and communities in which we operate. Our global experience, operational knowhow and strong culture allow us to create global sustainability leaders. We do it at scale. And have been doing so for decades. Since inception, we have raised US $24 billion to invest in a better tomorrow.
About SYSTEMIQ
SYSTEMIQ is a systems change company that partners with business, finance, policy-makers, and civil society to make economic systems truly sustainable. We combine high-level research with high-impact, on-the-ground work. We're a "think-and-do" tank that sparks good disruptions and operates with purpose at our core.
For the full white paper click the download link