Our View On COP27
COP27, Blue Zone, UN Climate Change – Events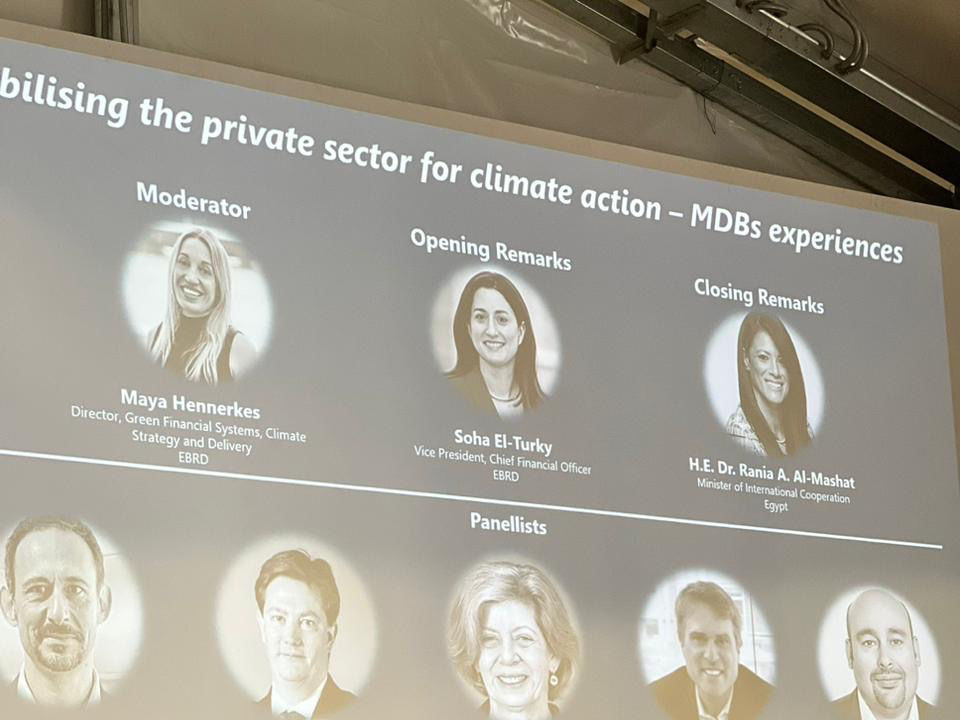 Panel Discussion: Mobilising the private sector for climate action: MDBs* experiences
Moderator: Maya Hennerkes, Director, Climate Strategy and Delivery, EBRD
Following Tuesday's finance-focused day at COP27, Actis' Sherif ElKholy, Partner and Head of Middle East and Africa Infrastructure, joined a joint-MDB event to discuss the topic: Mobilising the private sector for climate action: MDBs experiences.
Transitioning to Net Zero and resilient economies in line with the goals of the Paris Agreement requires scaled-up and accelerated investments. Public resources – significantly stretched by the multiple global shocks – are falling significantly short of the required levels. In this context, private climate finance is essential in driving innovation and climate-compatible transition. MDBs work with developing countries on enabling markets, catalysing supportive policy environments, and mobilizing private sector finance. To this aim, condition for success is strengthening climate financial risk assessment and tailoring green finance interventions.
The joint MDB event brought together MDB practitioners, academics, country representatives, as well as private sector actors to discuss the role of MDBs in developing countries in mobilising climate finance from the private sector through strengthening of the enabling environment, catalysing markets and deploying innovative financing instruments.
WATCH – Full Recording of the Conference by clicking the 'Watch Video' button above
*MDBs are multilateral development banks – international institutions that provide financial assistance, typically in the form of loans and grants, to developing countries in order to promote economic and social development.
EBRD – European Bank for Reconstruction and Development is participating at this year's COP27, as a pioneer in the delivery of climate finance. COP27 is key to delivering enhanced ambition on climate action. Actis' Sherif ElKholy, Partner and Head of MEA, Infrastructure spoke on the joint MDB event panel on 10 November 2022. For further information click here: https://www.ebrd.com/sites/Satellite?c=Content&cid=1395309197052&pagename=EBRD%2FContent%2FContentLayout&rendermode=live%3Fsrch-pg%3Dadv%3Fsrch-pg%3Dadv