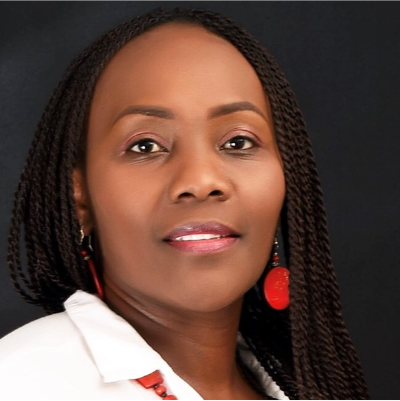 Jennifer Boca
Head of Environmental, Social & Governance, Lekela
As Head of ESG at renewable energy group Lekela, Jennifer Boca is responsible for the company's environmental, social and governance procedures and practice across its operations in Senegal, Egypt and Ghana in work that spans liaising closely with construction teams and engineers through to engaging with local community groups. We asked her about her experience of climbing the career ladder and what she has learned along the way.
How did you build your experience before joining Lekela?
"I have always been interested in working in sustainability-related roles and studied environmental planning and management as an undergraduate at university, followed by a Masters degree in the same. I then spent around 10 years working at various international engineering firms undertaking Environmental Impact Assessments for infrastructure projects, such as roads and power projects across the UK, Asia and Africa. One of these was a utility scale wind project in Kenya– that was really exciting because wind power was new to the region at the time and it was fantastic to see the sector start to develop. In 2012, after the birth of my second child, I decided to set up my own business providing ESG advisory services focusing on the African market. I also needed more flexibility at the time to to help balance my family's needs with my career. After working independently for 3 years, in 2015 the opportunity to work at Lekela came up.I wasn't looking for a full-time job at the time, but I just couldn't shake it off. It was such an exciting prospect – Lekela was a start-up with big ambitions and I really wanted to be there at the beginning of the journey."
Why were you so interested in sustainability?
"From early on, I was inspired by Wangari Maathai, the Kenyan political and environmental activist who was the first African woman to win the Nobel peace prize. She had been to my high school and was an incredibly inspirational role model. It was so empowering for me to see a woman fighting for improved social and environmental conditions in an African context. Her work helped me see how it could be possible to balance economic development with positive social and environmental outcomes and how I could help make a difference close to home.
It was more than that, though. In her, I saw a black woman not being scared to speak up – it's so important that we all see people who look like us demonstrating that we can participate and be successful."
So, you would say that role models are vital to helping more women reach senior positions?
"They are incredibly important – you need great role models to inspire the next generation. But there are a number of other important factors. One of these is to ensure that men understand the issues women can face and for them to be ambassadors and advocates for gender equality – after all, men often hold the power. That's one of the reasons unconscious bias training can be so powerful. It's vital to understand and highlight our own unconscious biases and those of others. This is important to me as a woman of colour who is also a working mum in the corporate world – it can help put a spotlight on issues and challenge stereotypes.
The other area that we need to build on is ensuring young women have access to high quality training, especially in areas that are traditionally considered male-dominated, such engineering. The power sector is very male-dominated. It's estimated that only around a quarter of the sector's employees are female, and that the vast majority are in administrative and non-technical roles. The renewable sub-sector has a better record, though – women make up nearly a third of the workforce and that may be because it's an innovative part of the industry and women may find it more appealing."
What's the biggest lesson you've learned in your career?
"For me, it has to be that it's OK to be more of a risk-taker. I think women generally tend to be quite cautious and will make sure they tick all the boxes before applying for a job or making their next career move – they often hold themselves to a high bar. Men generally don't limit themselves in that way.
Women need to be bold, understand the potential they have and take more chances. Understanding this has helped me immensely along my career journey"