Press release
Actis and Mainstream Renewable Power complete sale of Lekela Power in Africa's biggest renewable energy deal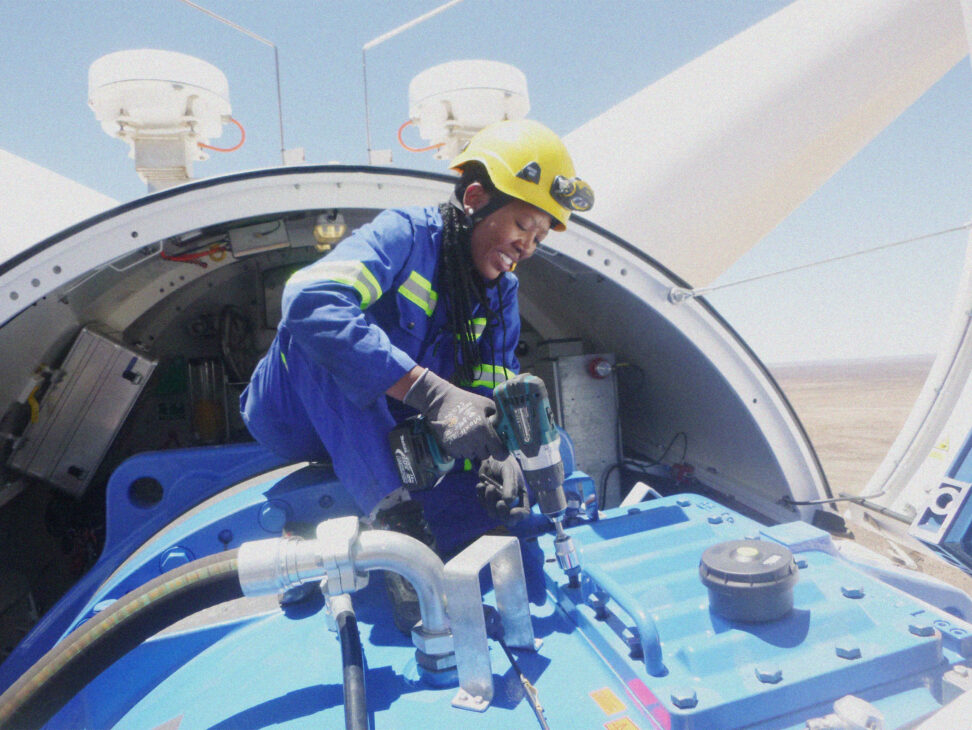 Actis and Mainstream Renewable Power ('Mainstream') have completed the transaction to sell Lekela Power ('Lekela') to Infinity Power
Lekela is the African continent's largest pure-play renewable energy Independent Power Producer ('IPP') with over 1 GW of fully operational wind assets
The planned exit reflects the successful culmination of Actis and Mainstream's partnership strategy for Lekela, following a comprehensive value-creation approach establishing Lekela as a global sustainability leader
London, 20 March 2023:  Actis, a leading global investor in sustainable infrastructure and Mainstream, the global wind and solar company, have successfully completed the sale of 100% of the Lekela platform to Infinity Power, a joint venture between Egypt's Infinity and UAE's Masdar.
Lekela was established in 2015 in a joint venture between Actis (60%), and a Mainstream-led consortium called Mainstream Renewable Power Africa Holdings ('MRPAH') (40%), to deliver clean, reliable energy across Africa. Lekela has since become Africa's largest pure-play renewable energy IPP, with over 1 GW of fully operational wind assets, including five operational wind farms in South Africa (624MW), one operational wind farm in Egypt (252MW), one operational wind farm in Senegal (159MW) as well as development opportunities in Ghana, Senegal and Egypt.
The exit reflects the successful culmination of Actis and Mainstream's partnership strategy for Lekela, following a comprehensive value creation approach. With the support of Actis' and Mainstream's dedicated sustainability professionals, Lekela has implemented the highest international standards in health, safety and environmental protection.
Lekela has also developed a deep commitment to local development and continues to operate a community investment programme that finances entrepreneurship, educational and environmental protection initiatives. Throughout the development, construction and operations journey, Actis and Mainstream have delivered on their robust sustainable development standards, guided by close engagement with local communities.
Lucy Heintz, Partner and Head of Energy Infrastructure, Actis, said: "We are delighted to announce the successful exit of Lekela. When we established Lekela, we were determined to ensure the business became a role model for what a sustainable business should look like in Africa and we are leaving the business strongly positioned both as a recognised sustainability leader and as a key player in the African energy transition, with a 2.8GW portfolio of projects in operation and development. We are confident Lekela, with its new shareholders, will continue to play a leading role in the energy transition across the continent."
Mary Quaney, Group Chief Executive, Mainstream Renewable Power, said: "We are immensely proud of the role we have played in building and nurturing what is today Africa's largest pure play renewable energy IPP and I am confident that Lekela will continue to make a major contribution to a just, and therefore sustainable, energy transition. Mainstream is deeply committed to our mission of leading the global transition to renewable energy and our 150-strong proudly South African team is focused on bringing our 11.5GW pipeline of wind and solar projects in South Africa to fruition this decade and beyond."
Chris Antonopoulos, CEO of Lekela, said: "We can already see that the backing of Lekela's new investors, Infinity Power, will make our next chapter an exciting one. We remain committed to delivering clean, reliable power for communities and countries across Africa. To do this we are growing our pipeline, exploring new technologies and will continue to create positive impact for the communities where we operate. We would like to thank Actis and the Mainstream-led consortium for all their support and guidance over the last eight years. Together, we grew Lekela from zero to over 1GW of wind power in operation and proved renewable energy has the potential to contribute to Africa's sustainable future. We now look forward to working with Infinity Power, as well as its shareholders and stakeholders to continue this work and further accelerate the growth of Lekela." 
Mohamed Ismail Mansour, Chairman, Infinity Power said: "Having successfully finalised the Lekela acquisition, we build upon this milestone to reach our target of installing and operating 2GW of greenfield projects by 2025. With this transaction, we have delivered on the promise made during COP27 of being the fastest growing renewable energy company in Africa. We continue to drive efforts that reduce carbon emissions, increase renewable energy sources, and develop efficient energy solutions for the entire region, in order to achieve our vision of providing clean, reliable and affordable electricity access to people in underserved communities across Africa."
Nayer Fouad, CEO, Infinity Power, said: "We are very pleased to welcome Lekela Power into the Infinity Power family and look forward to building this next chapter together. The acquisition has the potential to bring much needed stability in power supply to African countries that are facing energy insecurity. This is a major step forward for Africa's future, and a significant move in enabling the shift towards sustainable energy, providing a more stable and secure source of power for its citizens. It is also a key milestone in our journey, and is the beginning of the next phase of our plan as we continue working towards creating a truly sustainable ecosystem for green energy across the continent."
Mohamed Jameel Al Ramahi, CEO, Masdar, said: "This landmark acquisition of Lekela Power will position our Infinity Power joint venture as the market leader in Africa, and is also recognition of the continent's tremendous renewable energy potential. Greater access to clean energy will enable African nations to develop their economies sustainably while meeting their climate objectives – in alignment with COP28's goal of delivering inclusive climate progress."
Citi and Clifford Chance advised Actis and Mainstream on the Lekela transaction.
Click here to read Actis' Lekela case study.
Sign up to the street view for the latest news and insights