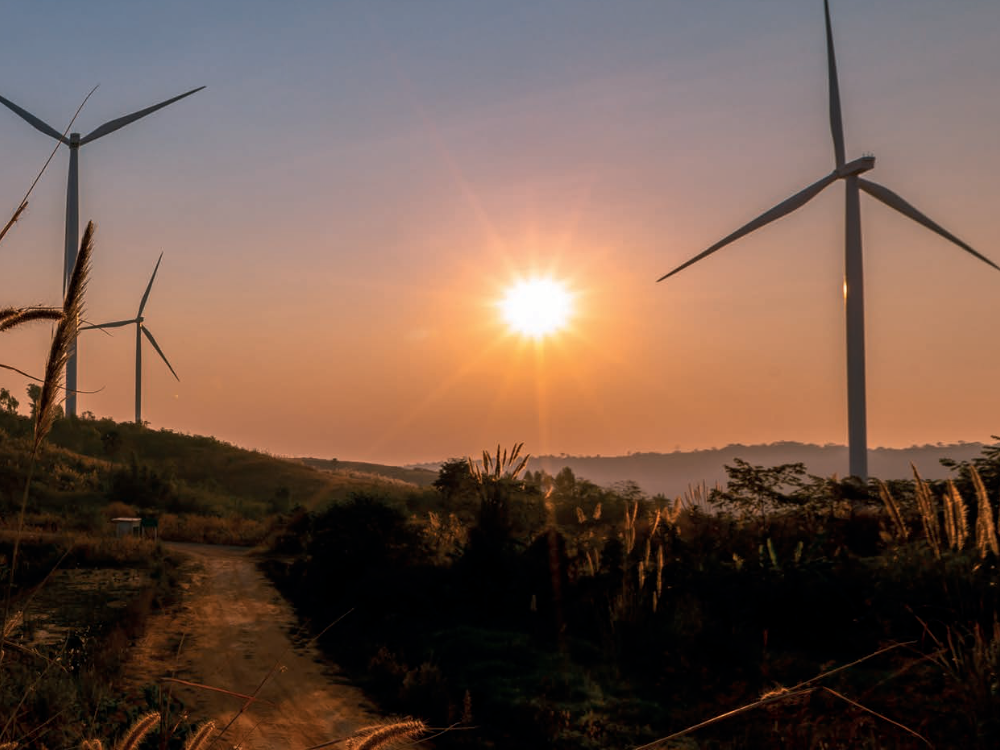 The Street View
Actis in Action: Wind of change
June 2014, the World Cup kicks off in Sao Paulo, tornados devastate parts of the US Midwest and a Monet sells at auction for $54 million. Meanwhile, Lucy Heintz, Actis Energy Head of Africa is proposing Project Sky to the Energy Investment Committee, an opportunity to create the leading independent renewable energy company in Africa.
Lekela Power was created, a 60/40 joint venture between Actis and Mainstream Renewable Power, an Irish renewable energy developer. Shortly after, in October 2014, "Project Shu" was added to Lekela's business plan, the beginning of the journey to building a 250MW wind project in Egypt.
Fast-forward to September 2019 and Lekela is starting construction of its seventh wind farm, the 250MW West Bakr Wind Project, bringing its portfolio of wind projects in construction or operation to 1,018MW and making it one of the largest wind power companies in Africa.
Actis and Egypt
Actis has a longstanding commitment to Egypt, opening an office in Cairo more than 15 years ago, and having committed and invested close to 1 billion of equity in the country across multiple sectors.
This includes the 685MW Sidi Krir power plant back in 2004, Commercial International Bank, the leading bank in Egypt, and Edita Food Industries, the largest independent snack food business in North Africa, to name a few of Actis' landmark investments in Egypt over the years.
The West Bakr story
Egypt has a history of pioneering renewable energy technologies, establishing the New and Renewable Energy Authority in 1986, which went on to construct over 1GW of state-owned onshore wind projects in the country.
Building on this, the Egyptian government set ambitious targets to increase the share of renewables in their electricity generation mix to 20% by 2022 and 42% by 2035. This requires over 20,000MW of wind power, more than 1,000MW per year, creating one of the largest wind markets in Africa.
Plentiful natural resources have meant that Egyptian electricity from solar and wind power plants needs no subsidy and can undercut fossil fuel on cost. Indeed, the wind is so strong at the West Bakr site that the project works at 55% capacity, a level more normally associated with gas power plants than wind, and more than twice the capacity in what you would get in most of Europe.
The Gulf of Suez area is the perfect location for wind farms with constant and uni-directional strong winds, which according to Lekela's Egypt General Manager, Faisal Eissa, also makes it a perfect location for kite-surfing.
Based on these attractive fundamentals, the government launched the tender for the 250MW Gabal El-Zeit wind project, the first privately financed wind project in the country.
In April 2015, the Actis and Mainstream teams worked seamlessly together with Lekela's only employee at the time, CEO Chris Antonopoulos, to submit a bid for a 250MW wind project in Egypt. Even contending with a late EPC offer and an uncooperative printer, the team managed to submit the offer before the deadline, but narrowly came second to a consortium led by Engie, for a record-breaking tariff.
Things looked bleak for a moment but, never deterred, Sherif ElKholy (Actis Partner and Head of the Middle East & North Africa), critical to the project throughout, discussed with the Egyptian authorities the merits of awarding a second project on the same terms given the extraordinarily low prices achieved for the country.
The MoU for the West Bakr project was signed in London during President Sisi's visit to the United Kingdom. The race was back on.
Since the submission of the tender bid, the Lekela team has grown considerably from 1 to 43 people in three offices, including 6 in Lekela's Cairo office. After countless meetings with Eng. Lamya Abdel Hady, Egyptian Electricity Transmission Company ("EETC") Head of Studies and Design, and Eng. Eman Rashad, EETC Head of Private Sector Projects, whose never-ending good intellect, humour, patience and diligence were critical for the success of the project, Lekela finally signed the PPA with EETC in February 2019 thanks to support and co-operations from the Egyptian Ministry of Electricity and Renewable Energy, and the Egyptian Ministry of Investment.
Lekela then had just five months to achieve Financial Close for the project with three development finance institution lenders, Overseas Private Investment Corporation ("OPIC"), the US Government development finance institution, The European Bank for Reconstruction and Development ("EBRD") and the International Finance Corporation ("IFC"), part of the World Bank Group, providing senior debt, including a first financing in the country for OPIC.
To further complicate matters, shortly after signing the PPA, concerns emerged regarding the projects preferred EPC contractor (who subsequently entered insolvency). Lekela had only five months to re-select a new contractor, negotiate terms, update environmental studies and permits, and sign the EPC contract.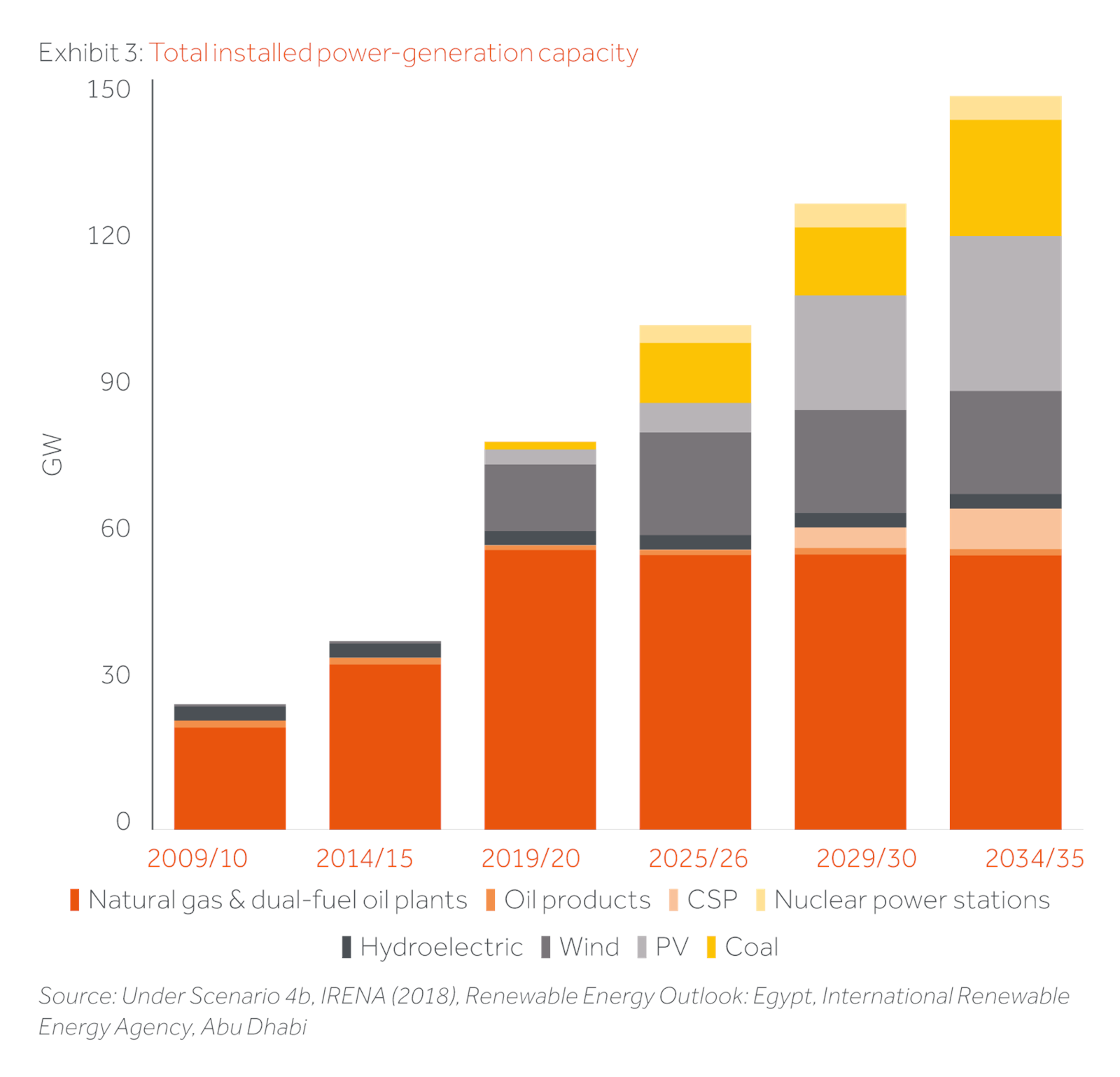 Lekela, supported by Actis and Mainstream, and in close collaboration with The Ministry of Electricity and Renewable Energy, the EETC and New and Renewable Energy Authority ("NREA"), then worked tirelessly over the next five months. The EPC contract was completed in record time going from firm offer to signing over 1000 pages with Siemens Gamesa in only four months.
Finally, on the eve of the PPA deadline after thousands of pages of loan documents had been meticulously negotiated, the rather frantic and sleep deprived team in Egypt managed to submit the final document moments before the receiving official's bus left EETC's offices for the weekend. The project reached financial close in July and issued NTP in early September.
This was no mean feat. With the baton passed, shared, sliced and diced, the West Bakr project has been a truly spectacular team effort over time, demonstrating the power of the Actis platform at its best, bringing to bear cross asset class collaboration. The project is now in construction under the management of Lekela and its partners, with operations planned to commence from September 2021.
The West Bakr project proves that good regulation and policy support can bring foreign investment at a competitive price for a growing economy. The project will provide over 1,000GWhs of clean electricity per annum, avoiding 550,000 tons of CO₂ equivalent, and providing more than 500 jobs during construction. Its community investment plan will focus on building technical skills in the renewable energy industry, including bird monitoring, and include a focused inclusion and diversity component.
Once West Bakr and projects in Senegal and South Africa are complete, Lekela will be an operating platform of more than 1,000MW of wind power, with more projects to come.
Actis and Lekela are not done, we are working on future opportunities and look forward to supporting the Egyptian Government's target to supply 20% of electricity from renewables by 2022, 42% by 2035, and beyond. And, naturally, perfecting our kite surfing technique at the same time.