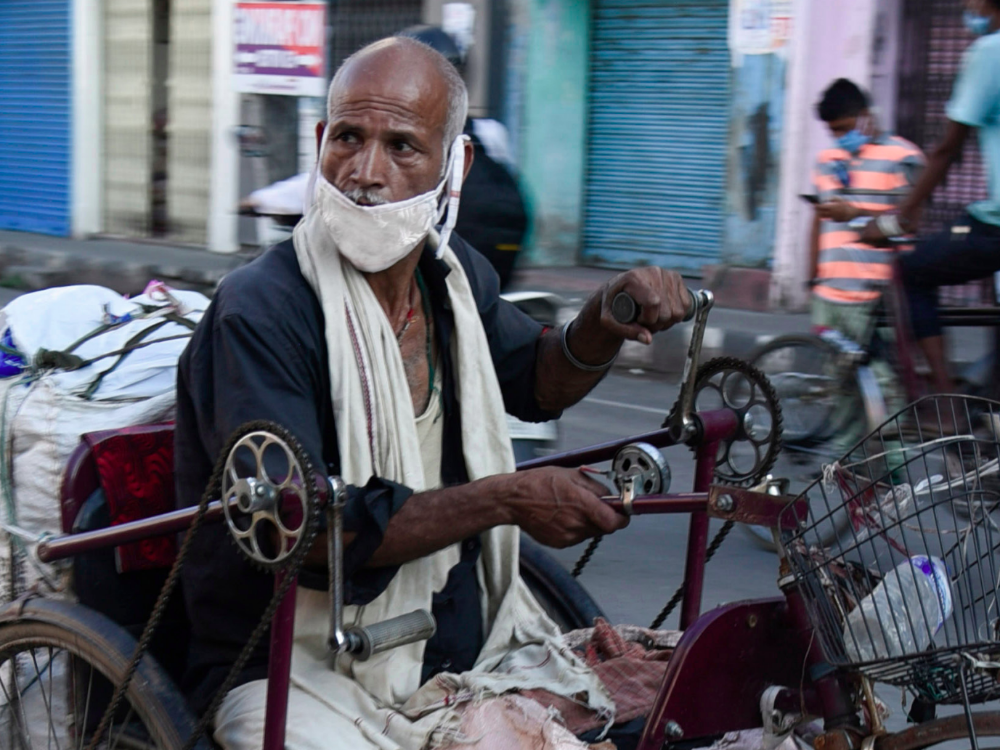 The Street View
Coping with COVID-19
These pages are usually a mix of observations from Actis colleagues around the world. To get the street level view this time we have turned the pen over almost entirely to our management teams on the ground and our operations teams. COVID‑19 is an all-consuming issue – so we do want to get behind the headlines and hear from a cross section of our 100+ portfolio companies around the world about their day-today response. We are grateful to the three executives – Sriram Mahadevan (Joyville, India), Gaurav Sood (Sprng Energy, India) and Mervyn Naidoo (Actom, South Africa) – who have shared their first-hand experience of life under COVID‑19.
We asked these contributors to focus on the human dimension of COVID‑19 and how they and their companies have fared. The powerful messages remind us of the importance of preparedness, the ability to triage priorities and the value of ongoing community engagement. The stories here only cover a fraction of the world of Actis: there are many more which we will be sharing in future months.
In this edition, we also asked our Actis operational colleagues in Energy Infrastructure, Private Equity and Real Estate to share their experiences of recent months. These articles from Barry Lynch, Ed Williams, Hugo Lee and Mukesh Tiwari convey the close partnerships and shared priorities that we enjoy as Actis.
Again the value of community engagement in addition to systematically integrating operational resilience are the keys to effective asset management. We have been leveraging the Actis platform to bring best practice in business continuity and disaster recovery to management teams, and we have set up multiple forums for direct knowledge exchange between our companies. We continue to apply these principles across the board now more than ever before.
These last few months have highlighted Actis' commitment and ability to support the management of our companies on the number one priority: health and safety. Across the Actis platform, we support 129,000 direct jobs, but our duty of care extends beyond employees, to include sub-contractors, customers and the wider community.
In our Real Estate portfolio in India, strict lockdown regimes halted construction, leaving our companies responsible for some three thousand construction workers who were unable to leave. Our duty was not only to safeguard health but also to accommodate broader wellbeing needs.
Through our businesses, Actis continues to provide essential public services – we must ensure that they continue to operate, as their efforts are crucial to fighting the pandemic. Across our Energy Infrastructure business, we are currently responsible for the generation of over 7,000MW of electricity from our operational projects and we have been able to maintain electricity production from all our assets throughout this period.
A common thread across all our work is our relationship with local communities. We have a deep-rooted responsibility to our communities and focus on how we can support them through the phases of "Readiness, Response, Recovery and Resilience". As our workforce is so often part of the local community, this means our efforts help quell local infection rates and improve the resilience of the community.
Our strong ties and communication channels with local stakeholders have enabled us to mobilise support swiftly, to target areas of greatest need such as food, PPE, medical equipment, cleaning products and to reach the most vulnerable. Our companies are working with local authorities to ensure efforts are coordinated and not duplicative. Most of our companies have re-oriented their social investment plans to tackle COVID‑19.
As we write in midsummer 2020, the pandemic is still accelerating. We are optimists but we also know that this is a long haul. Looking ahead, we will continue to support our companies and our communities as they plan for recovery and resilience in a postpandemic world. We firmly believe effective and shared values will continue to help all concerned to weather this unprecedented storm. One phrase sums it up: "Values drive value".