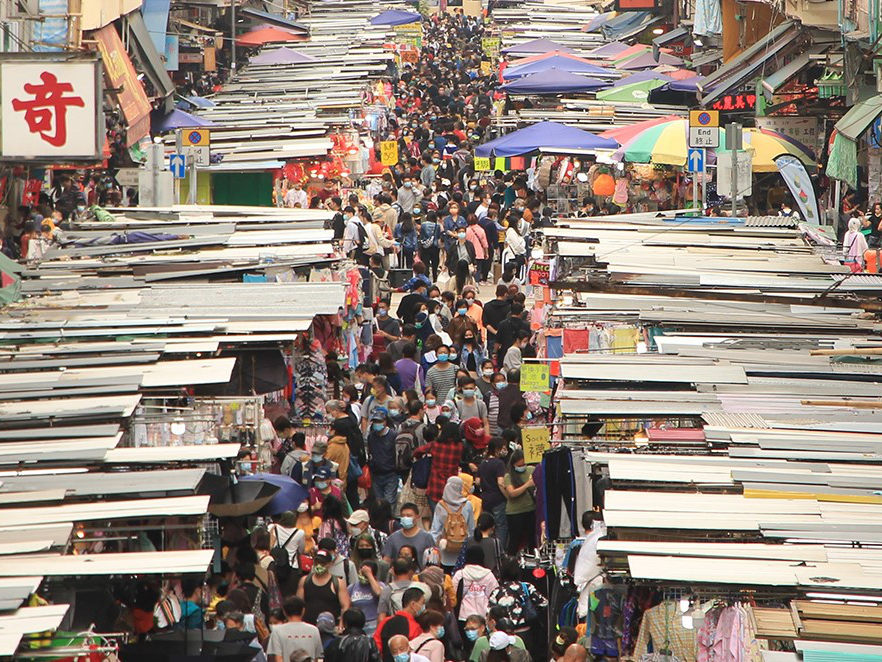 The Street View
COVID-19 Chronicles Revisited: Hong Kong
In many ways, Hong Kong has had a "good" COVID-19.
One of the most densely packed places on earth has recorded only 11,700 infections and 210 deaths out of a population of 7.5 million since the pandemic kicked-off.
At 84.7 years, Hong Kong citizens are the world's longest living thanks to healthy diets that lend themselves less to COVID-19 co-morbidity markers such as heart disease, diabetes and obesity. An excellent universal healthcare system has also helped immensely. And having also experienced first-hand the ravages of SARS two decades ago, the population was quick to self-adjust its behaviour.
Yet at the same time the Special Administrative Region is a far from happy place. While Hong Kong has never been in full lockdown and certain industries – notably finance, real estate and professional services – have continued to boom, the tourism, retail and hospitality trades which employ far greater numbers have been decimated.
Furthermore, trust in the Government is in increasingly short supply thanks to the perception – fair or otherwise – that COVID-19 has been used as cover to remake the social and political orders.
One manifestation is a slow rate of vaccine take-up despite the authorities having secured plentiful supplies. This is both attributable to the low infection and mortality rates cited above and quarantine requirements that are amongst the most draconian on the planet. The perception of all stick and no carrot remains pervasive.
The primary aim appears to be to re-open the border with a Mainland which will only happen when cases remain at or near an arguably unrealistic target of zero for an "extended" period. Opening up to the wider world seems further off with little indication that those who have been vaccinated will be able to benefit from materially easier quarantine restrictions on their returns. Non-mutual recognition of different vaccines further clouds the situation.