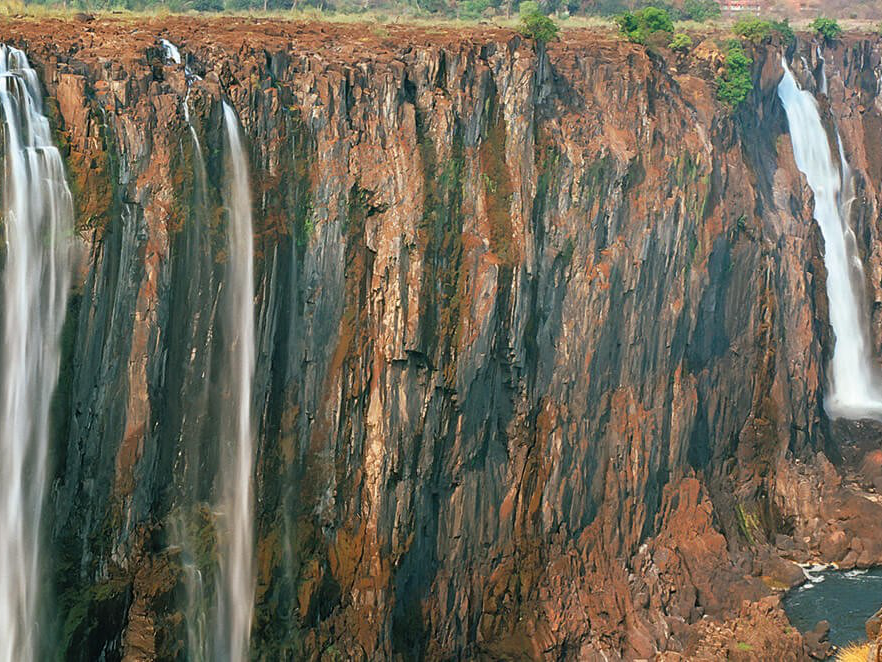 The Street View
The Street View: India
What is happening
India has been aggressively pivoting towards clean energy generated by solar and wind. In a short span of 5 years, ever since its ambitious announcement in 2015 to target 175 GW of renewable (100 GW solar, 60 GW wind, 5 GW small hydro and 10 GW biomass) installations by 2022, overall renewable capacity more than doubled from c. 32 GW to c. 84 GW (implying a 22%+ CAGR) primarily owned and built by private investors. Approximately 87% of this growth (i.e. 46 GW) was contributed by the addition of utility scale wind and solar capacities, which together today stand at 70 GW. Encouraged by the collective action of investors and developers, supported by an enabling policy framework, the Prime Minister has recently announced an increase in this target to 450 GW of renewables by 2030.
What Actis is doing
Actis has been at the forefront of this renewable revolution in India capitalising on its experience of investing in the Indian power sector since the late nineties and its global track record of building majority owned energy platforms. In line with its strategy to invest in buy and build platforms across emerging markets, Actis established the Ostro Energy (Ostro) platform in 2014, targeting a capacity of 1 GW of wind and solar projects in 4 – 5 years.
Actis executed this business plan ahead of schedule and signed power purchase agreements for 1.1GW by early 2017 – equivalent to powering 1 million Indian homes and avoiding 1.4 million tons of CO₂ per annum.
Apart from building a high quality portfolio of projects, Actis also established best-in-market ESG practices in the business. Actis played a key role in hiring a head of ESG who was further supported by a full time head of safety and community liaison officers who led the execution of community engagement programs on project sites.
The execution of ESG guidelines and procedures was monitored closely through an ESG sub committee comprising members from Actis' investment and responsible investment teams and Ostro employees.
Detailed ESG diligence was conducted for each project to identify and mitigate specific ESG risks including areas where Actis pushed Ostro to go beyond standard market practice. For example, to help address challenges endemic to India regarding labour conditions and labour standards, Ostro developed a Labour Accommodation Standards Policy, based on international best practice. Ostro ensured that this policy formed part of its agreements with contractors. This was subsequently shared with other Actis renewable platforms as an example of best practice.
Strong emphasis was laid on ensuring that Ostro engages pro-actively with local communities by addressing specific community needs. As a result, Ostro developed a community investment strategy for each of its projects. For example, a project in Rajasthan provided the local community with access to clean, safe drinking water, a scarce resource, through solar powered automated water dispensers ("ATM" for water).
This innovative technology addressed a serious health issue of fluorosis (fluoride poisoning caused by naturally occurring high levels of fluoride in the groundwater), an issue which is endemic across the state. These ATMs run 24 hours a day and use reverse osmosis and UV light to purify water.
The ATMs are cloud connected, enabling Ostro's Head of ESG to remotely track the volume of water dispensed, the number of families using the machine and paying via 'pay per use'. Families were given a top up card to access clean water for a small amount of money. To date, over 1.5 million litres of clean drinking water has been delivered by the ATMs to local communities.
Healthcare community projects have enabled Ostro to provide over 60 health camps across three projects, which reached c. 5,000 people. Ostro also conducted around 11 livestock health camps in two projects which were attended by around 28,000 livestock.
In early 2018, Actis sold the Ostro business to ReNew Power, a large renewable energy platform backed by investors Goldman Sachs. Our actions helped facilitate a profitable exit demonstrating that values delivered value.
Further continuing its commitment to climate focused investing, Actis founded Sprng Energy in 2017, with a target of building 2 GW of renewable capacity. Fast-forward to today, Sprng already has a portfolio of about 1.7 GW portfolio of wind and solar projects of which 650MW is already operating and remaining projects under execution.
Actis is replicating its ESG strategy in Sprng now and implementing wide reaching community engagement programs in Sprng projects. For example, in its first project Rewa 250MW solar, Sprng has executed a community engagement plan focused on healthcare access for local communities.
This program has benefitted 35,131 patients to date including 55% women and over 2,400 indigenous people. Through addressing over 13 types of different ailments, the program has resulted in net community savings of INR 9.95 million ($140,000). Since September 2018 Spring has invested over $60,000 into its community programs. In addition to healthcare, these also include improvements to education infrastructure, provision of safe drinking water and delivery of skills based development training.
Actis is also investing in the Indian renewable sector through the Actis Long Life Infrastructure Fund wherein it targets large operating renewable assets with the objective of holding them for the long term and maximising their yield through superior performance, leveraging our in-house operations team. We are also actively looking at renewable and clean energy investments in other South and South-East Asian countries including Bangladesh, Vietnam, Indonesia, Philippines, Thailand and Malaysia.
In Real Estate, across three existing partnerships, Actis expects to invest in development of over 5 million square metres equally split between office development and housing. Actis' commitment to reducing its energy footprint across its projects begins with sustainability embedded in its design approach. Actis drives an ESG agenda with its partners covering sustainable building designs, construction practices and materials to reduce the carbon footprint during the project lifetime including the construction phase.
In TREIT, an office development program, we expect to build over 2.5 million square metres over time. Our design approach targets obtaining LEED Platinum green building standard. These buildings will reduce energy load by over 40% compared to conventional buildings, which represent most of the current office stock in India.
When the entire program is fully developed and operations stabilised, this would add up to savings of a whopping ~90 million KWh/Annum. TREIT is also advancing construction practices through initiatives such as pre-fabricated structures for labour accommodation, installation of RO plants for drinking water, use of energy efficient lighting at construction sites and labour camps.
In housing development, Actis partnerships have adopted a wide range of sustainability initiatives, e.g. treatment and recycling of STP water for non-potable uses, LED lights in construction zone and common areas, low flow-rate CP fittings, efficient refuse treatment, rain water harvesting pits, AMF's in DG sets, heat reflective paint over the roof, solar water heating systems, using sustainable materials like fly ash in bricks and concrete, and parking-spaces with electric charging facility, etc.
In the Mahi program – one of Actis' housing focused partnerships, these initiatives have won the two projects Gold and Platinum pre-certifications respectively from the Indian Green Building Council. In the Place program, the mid-income housing focused partnership, Actis has adopted IFC's EDGE standard for a majority of the projects. The initiatives in these projects include solid waste treatment and using solar power for water heating.