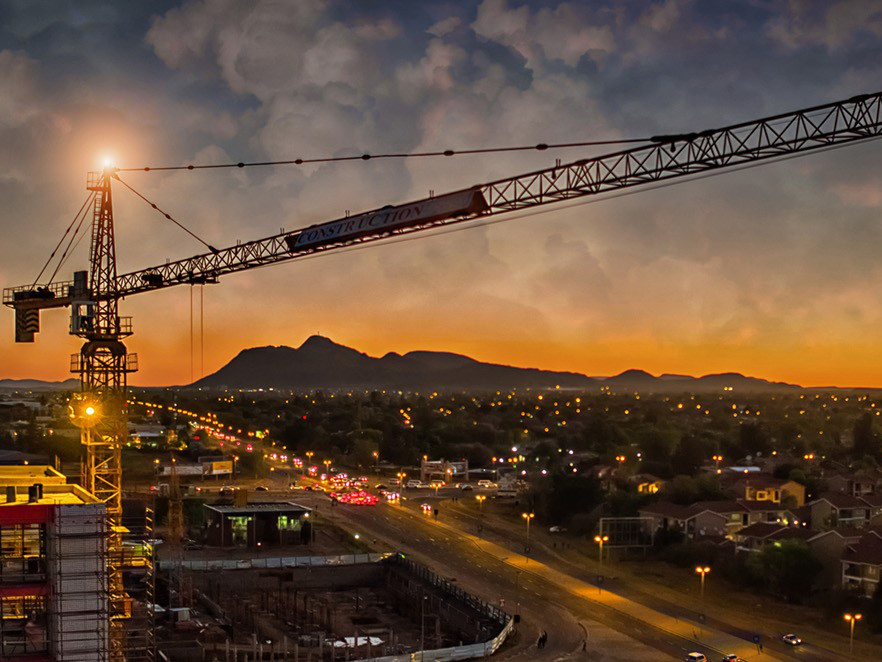 The Street View
The Street View: West Africa
What is happening
Buildings and construction industry accounted for 36% of global final energy use and nearly 40% of energy‐related carbon dioxide (CO₂) emissions in 2017.
Given expected robust growth in West Africa with strong population growth and urbanisation at >4% pa, there is an impetus to implement low carbon power solutions and to increase the energy efficiency of both new and existing building stock in order to counter the impact of population and floor area growth on the building sector's emissions.
Final energy demand in buildings has risen by 5% since 2010 around the world, with the impact from the growth in floor area and population outpacing the impact of energy efficiency improvements.
The buildings sector's energy use continues to grow, despite improvements in building envelopes and systems, which are not fast enough to offset strong population urbanisation and floor area growth.
What Actis is doing
Energy and water efficiency measures, and climate change risks, are systematically considered during the design phase to enhance environmental sustainability and reduce operating costs.
Actis is committed to sustainable development by: (i) developing resource-efficient, green-certified properties; and (ii) using an asset management strategy implementing actionable resource efficiency programs and low carbon power solutions.
Through our real estate portfolio, our commitment to green buildings features has delivered an impressive record of accomplishment across West Africa, with a range of highly successful sustainable developments: Heritage Place, Lagos; One Airport Square, Accra; and the upcoming Douala Grand Mall in Douala, which are the first Green certified buildings in their respective markets.
Douala Grand Mall
Douala Grand Mall will bring the first destination shopping centre to Cameroon's largest city; the mall will provide shopping, entertainment and dining to the greater Douala area, serving approximately four million residents. Visitors will have a wide variety of offerings with 143 retail stores, 22 restaurants, a movie theatre and a supermarket. Douala Grand Mall will open to the public in June 2020 and has been certified to IFC – International Finance Corporation EDGE.
Douala Grand Mall is considered the first certified green building in the CEMAC region. Douala Grand Mall will be c.30% more energy efficient and c.51% more water efficient than other buildings in the market and 50% less embodied energy in materials.
Douala Grand Mall was able to display such performance due to 'green by design' features introduced during the initial stage of the project looking at minimising the carbon footprint of building materials, as well as reducing the vulnerability and increasing the resilience of buildings to climate change, as listed below:
– Reduced window to wall ratio, reflective paint/tiles for the roof, insulated roof and external walls, energy-saving lighting, occupancy sensors where appropriate and skylights to provide daylight to 50% of the top floor area
– Dual flush water closets, water-efficient urinals, and aerators and auto shut-off faucets
– Composite in-situ concrete and steel deck floor slabs, steel-clad sandwich panel for roof construction, curtain walling and steel profile cladding for external walls, and solid dense concrete blocks and plasterboards on metal studs for internal walls