Press release
Actis backed BluPine Energy acquires 404MWp operating solar portfolio from the Atha Group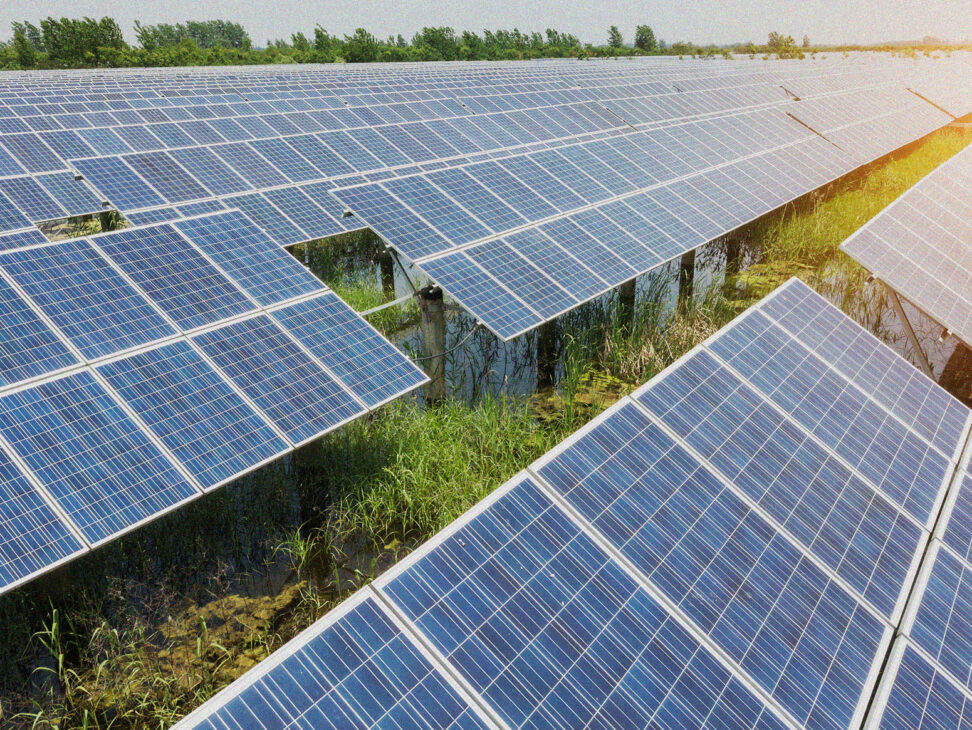 BluPine Energy was launched earlier this year by Actis, targeting 4GW capacity of utility scale solar, wind and storage projects through a buy & build strategy with both government and C&I PPAs across India
The 404MWp operating pan-India solar portfolio, acquired from the Atha Group, will enable BluPine to build on Actis' successful track record of creating sustainability leaders of scale in the Indian renewables space
London, Mumbai, 24 November 2022:  Actis, a leading global investor in sustainable infrastructure, has announced that its portfolio company, BluPine Energy, a renewable wind and solar power generation and storage business, has completed the acquisition of a 404MWp operating pan-India solar portfolio from the Atha Group. The acquisition will enable BluPine to support India's energy transition by targeting 4GWs of portfolio capacity over the next 4 – 5 years.
Actis has a proven track record in building and operating renewable energy businesses of scale in India by introducing highly experienced sector-focused management teams and supporting them with its global network and expertise, creating sustainability leaders in the energy space. Actis has previously built two leading Indian renewable IPPs, Ostro Energy and Sprng Energy, both of which were sold to key strategic players, becoming marquee transactions in the industry.
Actis has committed to invest up to US$800m in BluPine through Actis' Energy 5 Fund, which represents US$6 billion of investable capital, and is focused on investing in global energy transition opportunities. Working with Actis' in-house Sustainability team, BluPine will implement world-class governance standards, focusing on key areas including health and safety, procurement, skills training within communities and biodiversity mitigation.
Sanjiv Aggarwal, Partner, Energy Infrastructure at Actis, said: "With energy demand increasing by 5-6% every year, it's vital that India can meet the electricity needs of its population. Leveraging our experience of building and operating Ostro Energy and Sprng Energy, we're committed to building a renewable energy platform of scale which will be a key driver in India's Net Zero journey. BluPine Energy will build wind, solar and storage capabilities that deliver clean, reliable power across India with a core focus on sustainability and positive impact."
Neerav Nanavaty, CEO at BluPine, added: "We are delighted to complete this transaction which not only brings significant utility-scale solar capacity of 404 MWp,  but also provides the seed assets for BluPine Energy and increases our geographical footprint.  In addition to deepening our renewable energy capabilities, it positions us well to meet our aggressive growth objectives in line with our business plan, and to be a key player in India's clean energy transition."
Gaurav Atha, Promoter, Atha Group, said: "Non-fossil fuel based power generation is key to India achieving its net-zero emissions goal and Atha Group is proud to have contributed towards this goal. Mergers and Acquisitions is a core part of the Atha Group strategy to create value for its stakeholders. We wish Actis all the success."
Actis' Energy team invest on a global scale in buy and build power generation and distribution businesses, supporting the energy transition and accelerating the journey to Net Zero. Actis has invested in over 70 renewable energy projects to date, with approximately 12GW of renewable energy capacity globally and is targeting another 12.5GW.
Kotak Investment Banking advised BluPine and Avendus Capital was the exclusive financial advisor to Atha Group on the transaction.
Sign up to the street view for the latest news and insights