Candidate resource library
Actis recognises that people capability is a cornerstone to competitive advantage.
Our Candidate Resource Library contains Frequently Asked Questions, our recruitment process explained, testimonials, and people stories where those who have joined our firm have written about their experiences.
Actis Careers
Loving what you do should be a right not a privilege. At Actis we want our people to turn up to work feeling excited about what each day may hold, in an environment where they can thrive as their authentic selves.
What Are The Key competencies You Look For In A Potential Candidate?
We look for high intelligence, low ego, bright individuals with a passion for working in our markets. We want impact driven individuals whose value set aligns with our own – you can read more about the Actis Values here.
Where Are The Actis Offices Located?
Actis is a global company with offices across the world. You can view a list of Actis offices by clicking here.
What If I Need To Relocate?
There are many jobs for which the company might be able to sponsor visas. Feel free to apply to any jobs you're qualified for. If the role is appropriate for visa sponsorship, we will let you know how to progress.
Do You Offer Part-Time Positions?
We offer a range of roles, click the individual role profile for details.
What's The Best Way To Apply For A Position At Actis?
You can apply for our live roles on our careers site here.
Do You Have An Employee Referral Program?
We do have an employee referral program and encourage you to reach out to any friends or former colleagues who work at Actis so that they can share your information.
I've Submitted My Resume. Now What?
We often have large numbers of applications, but we will always be in touch to let you know the outcome of your application. If you're not successful for the job you applied for initially, and you opt in to hold your CV on file, you may be contacted for future appropriate opportunities.
Can I Apply For More Than One Job At The Same Time?
As a boutique firm, it's unusual a candidate would have the requisite skills for multiple roles, however it happens on occasion. Please note for the Associate Programme there is a limit of 2 applications per candidate.
I Can't See A Relevant Job On The Careers Site. How Can I Make Actis Aware Of My Interest?
If you do not see any suitable roles currently on our site and you would like to be considered for any future opportunities at Actis, you can register your interest via our generalised role postings. You can register for Associate Roles here. You can register for all other Actis roles here, the application form will ask you to specify your area of interest.
What Is My Application Status?
Please bear with us as we process applications – we will always be in touch with you regardless of outcome. Please do check your junk folder in case our email has ended up there by mistake. For generalised applications we may not reach out as there is usually not an immediate opportunity available, however we will hold your resume in our database for the future and alert you if anything suitable arises.
Interview Prep
Congratulations! You've made it through to interview. We're excited to have you meet more of our team and get a feel for our culture. We view the candidate experience as a critical factor in deciding to work at Actis – we want to provide you with a holistic view of our firm, so when an offer is made, you know who we really are and feel confident in your career with us.
How Can I Prepare?
Help us get to know you by explaining how your prior experience and successes have prepared you for the role you're pursuing at Actis. Review the job description and do research on our investments, team, and our company. The Actis website is extensive and holds plenty of information and insight to help you learn more. Come with a few examples in mind that demonstrate your strengths, any questions you have about the opportunity, and a healthy dose of curiosity. It's always a good idea to get plenty of sleep and eat a good breakfast, too.
Should I Ask Questions?
Thoughtful questions demonstrate your level of understanding, your interest, and your passions, so don't hold back. Your interview is an opportunity for you to get to know us too.
What Should I Wear?
Our dress code at Actis is business casual. A shirt is appropriate for virtual interviews, a jacket is only necessary for in person interviews.
How Much Time Will The Interview Take?
Interview times depend on the role – full details will be emailed to you in advance.
How Will You Test My Knowledge?
Depending on the role we may ask you to complete assessments, structured interview and/or a case study interviews with our Team. Be prepared at interview to demonstrate how you meet the requirements of the role profile by ideas about how you would accomplish/approach a specific task/opportunity.
Should I Share How I Think?
We're interested in more than just your answers. We want to know how your mind works, how you come up with solutions, and whether you can clearly explain your thinking process. Be prepared to share how you came up with the answer or solution.
What to expect post interview
We understand that waiting for news after an interview can be nerve-wracking. We try to let you know next steps as soon as possible.
How Soon Will I Know If Hiring Decision Has Been Made?
We can help you understand the specific timeline for the opening you've applied for, and we endeavour to share a status update/next steps as soon as possible post-interview.
How Can I Send A Follow Up Thank You Letter To My Interviewers?
Reach out to your Talent Team contact who will be happy to forward any thank you notes to your interviewer(s).
I Have Been Unsuccessful In A Recruitment Process. How Long Do I Wait Before Re-Applying?
Whilst you may not be offered a role with us now, we know that people develop over time. We advise waiting for at least 1 year before re-applying to demonstrate your skills and to give you a better chance of success.
Using our careers site and application portal
Every firm's process operates slightly differently – here's how to navigate ours.
How Should I Submit A Resume?
All our live roles are posted here. When you apply to a role you will be asked to submit your resume and answer any application questions if applicable/appropriate. If you do not see any suitable roles currently on our site and you would like to be considered for any future opportunities at Actis you can register your interest via our generalised role postings.
How Do I Add Cover Letters And/or Attachments?
You can upload a cover letter and supporting documents as part of any application through our careers site. For many of our roles we use predictive assessments in place of CVs and cover letters to screen candidates, however they are still useful as we may refer to them later in the process.
Can I Edit A Previously Submitted Resume?
We recommend submitting a new resume when your work history, qualifications or contact information change. Your most current resume will remain active in our database until you submit an updated version or withdraw permission for us to hold your information in line with GDPR. To update your resume please email the recent version to careers@act.is or your Talent Team contact.
Can I Withdraw An Application?
Yes, if you change your mind about a particular job, you may withdraw your application at any time by contacting the Talent Team. If you have already received a job offer, you can simply decline it.
Associate Programme
Our Associate Programme is the primary route into the firm as an Investment Professional and accounts for all hires at this level. We hire all Permanent and Summer Associates to start with us as a global cohort annually each June.

The Programme begins with a 10-week structured summer after which permanent offers can be made for each Summer Associate (subject to performance). The summer experience serves as a springboard for all permanent Associates.

The Associate Programme then supports our Associates on their track to Principal with training, mentoring and opportunities for secondment.
Can I Apply For More Than One Role?
Yes, however we suggest applying for no more than 2 roles as it is unlikely a candidate would meet the local knowledge and language requirements for more. If you do not see a current opportunity matching your experience set, please register your interest via the appropriate general role postings.
Are There Any Language Requirements?
Yes, local languages are required for the investment team region you apply for. For example, if you apply for a team covering Latin America (Austin/Sao Paulo) you should have business proficiency/native/fluent Spanish and/or Portuguese. English is the global language of our firm and so working proficiency is required.
How Long Is The Summer Programme? Are Your Dates Flexible?
The Summer Programme is 10 weeks long and there is possible flexibility of 1-2 weeks to accommodate the academic calendar of some of our partner grad schools.
Should I Apply For A Summer Or A Permanent Role?
Those undertaking their 1st year of MBA are eligible for Summer Associate roles (a 10-week internship culminating in a potential offer to join Actis the following year). Those in their 2nd year of MBA and those currently in permanent positions are eligible for Permanent Associate roles.
If you're completing a 1-year MBA finishing in June, apply for a Permanent Associate role. If you finish in December apply for a Summer Associate opportunity.
What Is The Timing For The Associate Programme Recruitment Process?
Both Summer and Permanent Associate Programme roles go live on our careers site annually in November and remain open until mid-December. Initial assessments will take place within a few weeks of your application. Interviews will run in January and February, and we expect to make most offers by March each year. All Permanent and Summer Associates join the firm together in mid-June each year.
Can You Apply For A Summer Role And Request To Work In A Different Office/Asset Class If You Receive A Full-Time Offer?
Not usually. We offer full time roles based on the assessment of your performance over the summer for that specific team.
Where are roles based?
Roles are based with our deal teams on the ground. You can see a full list of Actis offices here. Associate Programme roles are dependent on headcount for the specific year however could be available in the following offices: London, Austin, Sao Paulo, Mumbai, Tokyo and Singapore. When applying for a role, please consider the geography the team covers and ensure it aligns with your previous lived/work experience.
Is There A Separate Programme For Individuals With An Energy Operational Background?
We include roles for our operations team within our Associate Programme. These investment professionals focus on the value creation piece within the life of an asset and will be present from origination to exit, shaping outcomes and impact with their sector and operational expertise. This role suits those with an engineering and power background.
Does Actis Offer Work Visa Sponsorship?
We do offer work visa sponsorship unless otherwise specified.
What Skills Are Required?
We look for high energy, low ego, bright individuals with a passion for working in our markets. Key skills required for this role are strong analytical skills, including financial modelling, valuation, project management and ability to drive initiatives through completion: excellent research, writing and communication skills; effective collaboration with others, including senior managers and external parties; and strategic, analytic, and numeric thinking capabilities. We would generally expect Associate candidates to have 4-7 years relevant experience.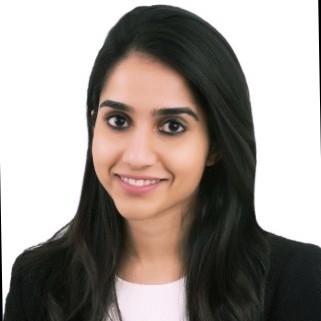 Prenar Kakar
Principal
(Summer Associate 2019)
Mumbai Office
I had the opportunity to work closely with various team members, interact with key stakeholders across the ecosystems, and contribute meaningfully by owning and delivering important pieces of work. Overall, it was an ideal learning opportunity in a dynamic and fast paced environment with a collegial and supportive culture.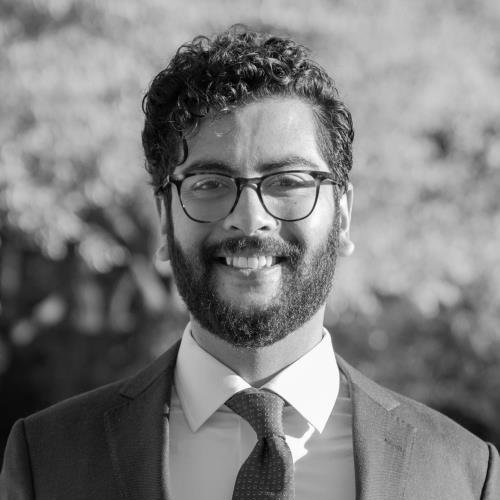 Taimour Noorani
Associate
(Summer Associate 2022)
Global
My summer at Actis was a transformative global journey spanning 9 countries across 3 continents. I was immersed in diverse cultures and economic environments. In my first week, I heard 7 languages spoken in the office which summed up the unforgettable experience!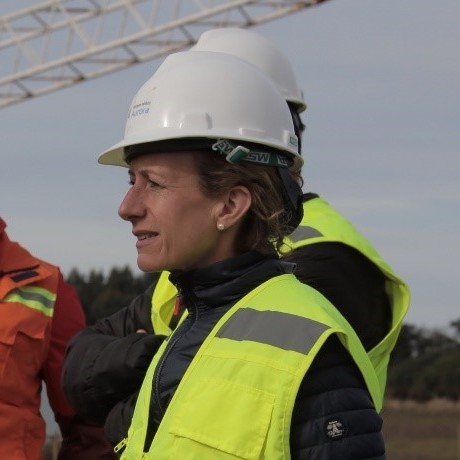 Lucy Heintz
Partner, Head of Energy Infrastructure
(Former Associate)
London
I never imagined joining Actis' predecessor organisation in 2001, that I'd still be here enjoying the journey 17 years later. Investing in energy across the world remains an exciting technicolour adventure, every day…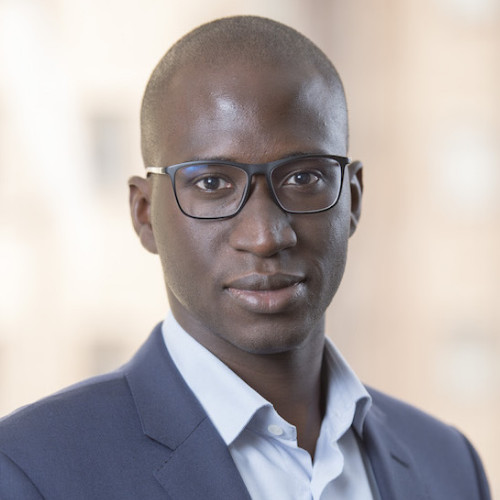 Sadio Wade
Principal
(Summer Associate 2018)
London
This is a wonderful and enriching experience. I have been truly impressed by the passion, dedication and expertise of every person I have worked with or met.