John Thompson speaks to Claire Curry Head of Digital Industry at BloombergNEF
The impact of digital technologies is being felt by all of us. Whether it's the Internet of Things connecting our systems and devices to an extent never known before, the emergence of new technologies in automation, robotics and Artificial Intelligence (AI), 5G, or the way drones are transforming how we view and interact with the world, digitalisation is already embedded in our day-to-day living.
So what does this mean for Emerging Markets?
Much of the focus of the debate around just what that impact is – and how far it can go – has centred on developed markets. But while it is true that much of the progress in the area has been made in these parts of the world, there are notable changes occurring in many Emerging Markets as well.
Which of these countries digitalise fastest and how successful it will be depends on a few factors.
Emerging Markets have lagged in their adoption of digital technologies for a few reasons. Many don't have a large domestic technology sector, so if they want to invest in the area, they have to invite in expensive help from overseas.
And as well as a lack of a technology base, skills and education levels often aren't as high in Emerging Markets as elsewhere, which means it is harder to find enough computer scientists and engineers.
That in turn means having to import staff from overseas, which again is expensive, and not sustainable in the long run. The focus of many emerging nation digital policies, therefore, is on cultivating domestic digital skills through training, often leveraging private company partnerships – Brazil & Nokia, Malaysia & Coursera, India and IBM.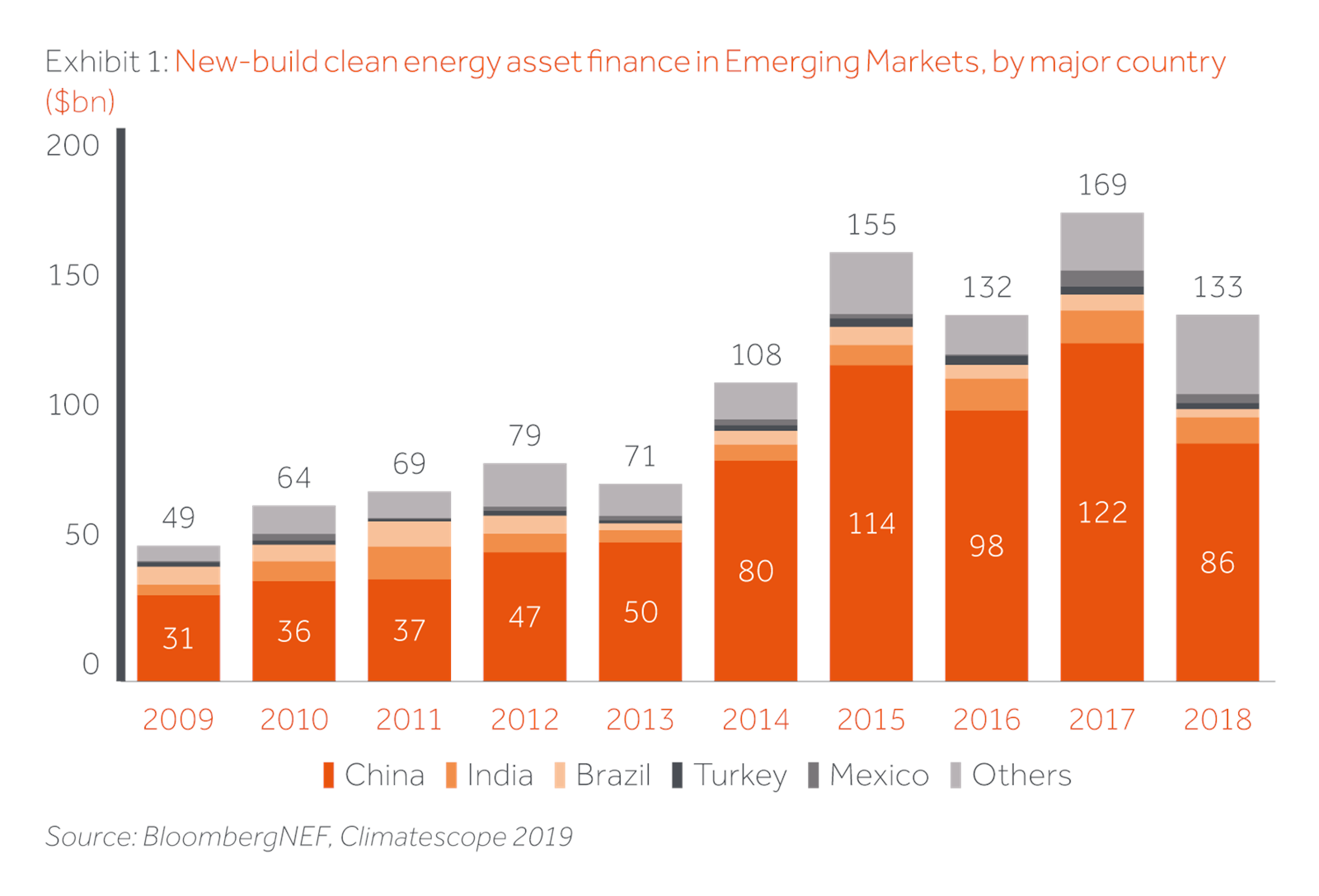 The benefits of digitalisation are as relevant to the Emerging Markets as anywhere else. Digitalisation allows for substantial savings in terms of construction, operation or decommissioning costs across the whole value chain because of greater data visibility and control.
It can also help overcome labour shortages and lack of sufficient, qualified, local employees: for example drones can monitor a remote solar farm and, if there are problems, an engineer can use augmented reality technology – potentially from thousands of miles away – to diagnose the issue. All that helps brings opex and capex down, critical if businesses are to compete effectively.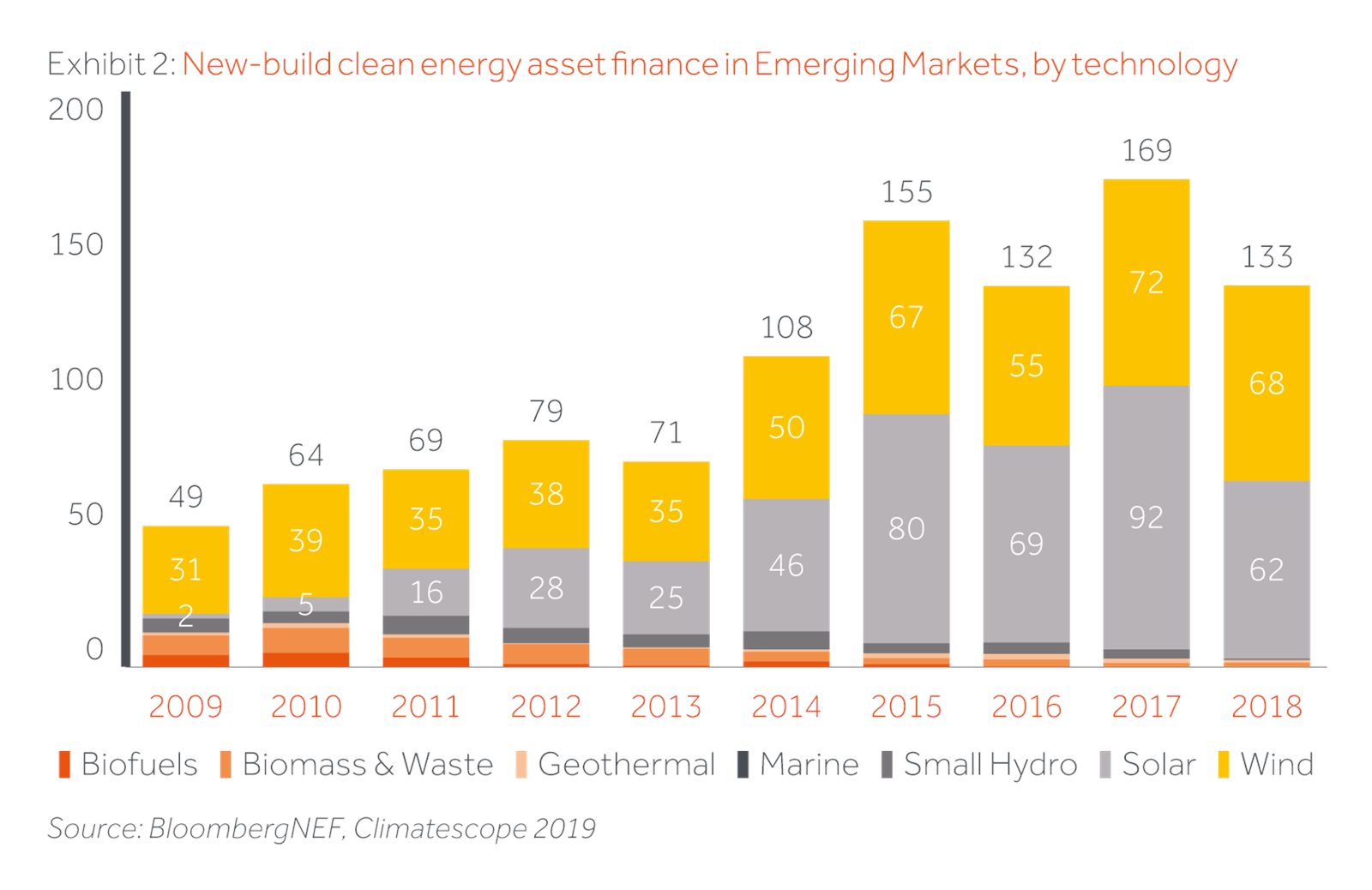 In addition to reducing costs and helping overcoming skill shortages, there are other ways in which Emerging Markets can benefit from digitalisation – notably construction, manufacturing and renewable energy.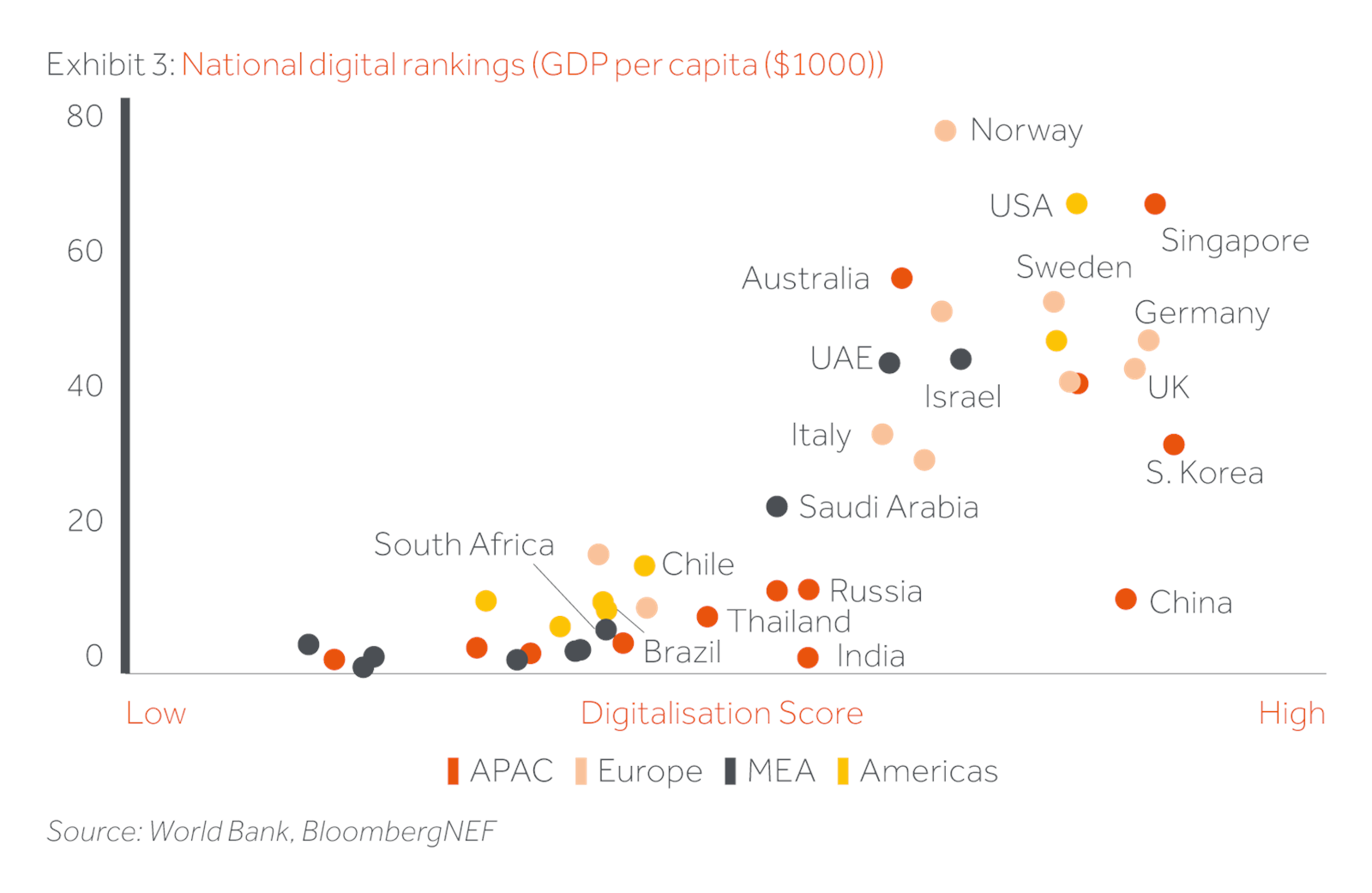 Digitalisation and Real Estate
Many Emerging Markets have very active real-estate construction sectors, and the potential gains from digitalisation are significant. Tools such as IoT, computer vision, drones and digital twins can generate digital models of the site, overlaying real-time data to track construction progress more accurately. As well as giving instantaneous updates about the progress of construction, this helps with safety and security.
These technologies are being adopted by some large developers in the U.S. and Europe but have not yet taken off in Emerging Markets, meaning it is likely to be a really interesting prospect in the years ahead.
This is particularly true in Asia where governments such as China have a strong focus on 'smart cities', leveraging digitalisation to build greenfield cities with 5G connectivity and automated buildings.
"The power of digitalisation to help reduce the carbon footprint in Emerging Markets – as well as the other benefits it will bring – implies continued substantial investment activity in the years ahead."
Powering the future
When it comes to the energy sector, renewable power plants can particularly benefit from digitalisation. The switch towards a lower carbon system will mean solar and wind plans will become a significant part of a country's power generation – whether in developed or Emerging Markets. This will lead to the shrinking of the average size of power plants and decentralisation of power generation, for example to rooftop-solar panels on people's homes.
This decentralisation, and intermittent generation, makes the system more complicated, creating problems which digitalisation can solve. For example being able to automatically balance supply and demand in the grid so power which is generated only when the sun is shining can be available 24 hours a day. The good news for many Emerging Markets is that they have huge solar and wind resources and are already using digital technologies to remotely operate and maintain their renewable power plants.
BloombergNEF estimates the software market for solar and wind assets will be worth $1.2 billion in 2025, Emerging Markets comprising up to one-third of this. Many Emerging Markets already have significant levels of power decentralisation, having not built large transmission grids.
This means they are well placed to invest in digitalisation to increase the resiliency and operational efficiency of their power systems, while avoiding the costs of retrofitting ageing grid infrastructure that developed markets are dealing with. However, capital in the area is often lacking, meaning that the full benefits aren't being seen.
If those are some of the opportunities, what is the digitalisation progress of different Emerging Markets?
In many ways Latin America and parts of Asia are leading the way. Leading countries in these regions have state-owned oil companies and power businesses, which the governments are mandating they modernise: digitalisation is an important part of this. In addition, countries in South America have large mining and agriculture sectors vital to the countries' economies, so the governments are pushing them to digitalise in those areas too.
Meanwhile in the Asia Pacific Region, the huge chemical, oil and solar energy sectors will digitalise fast. What's common to all the Emerging Markets is that where there are key industries that support the economy, the push to digitalisation will be stronger.
"ESTIMATES THE SOFTWARE MARKET FOR SOLAR AND WIND ASSETS WILL BE WORTH $1.2 BILLION IN 2025 OTHER IMPORTANT DEVELOPMENTS ARE TAKING PLACE IN THE EMERGING MARKETS."
A number of them have set – or are planning to set – AI and data protection rules, which are vital to create a level playing field for digitalisation to flourish. Kenya has formed an AI taskforce, Egypt has launched an AI strategy and passed data protection legislation, while Brazil, Argentina, Chile and Colombia all planned AI strategies for this year – until they were derailed by COVID-19.
In general, the impact of COVID-19 on the emergence of digitalisation has been mixed. On the one hand, social distancing rules have meant that remote monitoring and operations have become essential for some critical industries.
Much of the power grid is being remotely operated for the first time. On the other hand, the virus saw a significant drop off in investment in its early stages. Projects were delayed, and some of the legislation which would have been important for digitalisation to thrive has been put on hold.
Yet, while start-up funding for digitalisation projects plummeted in April, there were huge increases in June and July, reflecting the reality that investors realise these technologies are vital for the future. That trend will only intensify. Developing countries' power sector CO2 emissions are rising rapidly thanks to their growing economies. Reducing these carbon emissions will be crucial in meeting the world's climate goals.
The power of digitalisation to help reduce the carbon footprint in Emerging Markets – as well as the other benefits it will bring – implies continued substantial investment activity in the years ahead.