What is happening?
Korea's model of economic growth and industrialisation that has transformed it into a major global economy has also left it as a heavy emitter.
Understanding this growing challenge, the government has been taking initiatives to reduce greenhouse gas emissions particularly in the energy sector as demonstrated by the current regime's ambitious renewable energy plan which would also be vital in order to meet the Paris Agreement.
In the real estate sector, the Korean government has developed environmental assessment and certification programs targeting new development.Two notable sets are (i) the Green Standard for Energy and Environmental Design ("G-SEED") certification program and (ii) the Building Energy Efficiency Certification ("BEEC") program.
The G-SEED is a government green building certification program that assesses the eco-friendliness of buildings by evaluating eight environmental areas that collectively have 54 sub-items.Each building under evaluation earns points by satisfying these 54 sub-items and are categorised into four levels accordingly.
The BEEC program focuses more on carbon dioxide emissions and energy consumption.The Korea Energy Agency (KEA) estimates carbon dioxide emission and energy consumption of buildings for heating, cooling, and hot water supply and rates them by ten levels.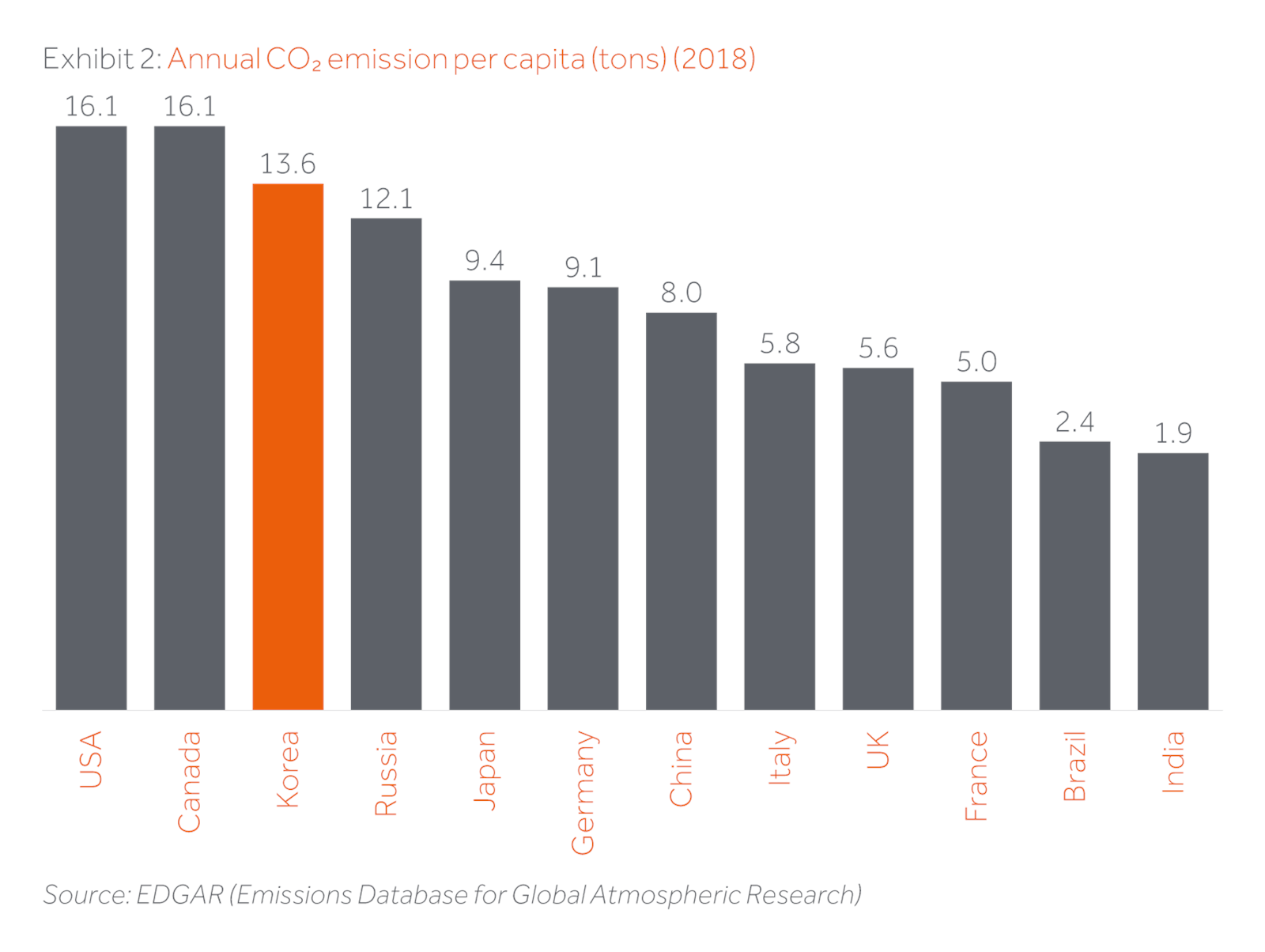 What Actis is doing
These programs have continued to be updated with stricter requirements. Meeting these has been particularly challenging given that (i) local authorities may set the bar higher than standard regulations at their discretion and (ii) our target properties are mostly located in prime districts of Greater Seoul under stricter requirements set by these local authorities.
We have engaged consulting firms specialising in green building certification systems and successfully obtained Grade 1 BEEC and Green 2 and 3 G-SEED (equivalent to LEED Gold and Silver, respectively according to the consulting firms) for our projects located in prime areas of Seoul.
While these certificates are granted at construction completion with an option for renewal, we have continued to endeavour to reduce energy use and greenhouse gas emission even after the construction completion.
Some of these initiatives include harvesting rainwater, reusing greywater, generating energy through solar panels, using geothermal energy, installation of energy efficient LED lights, and utilising ambient air whenever possible to minimise use of heating and cooling systems.