Press release
Actis announces launch of Central and South Eastern Europe renewables platform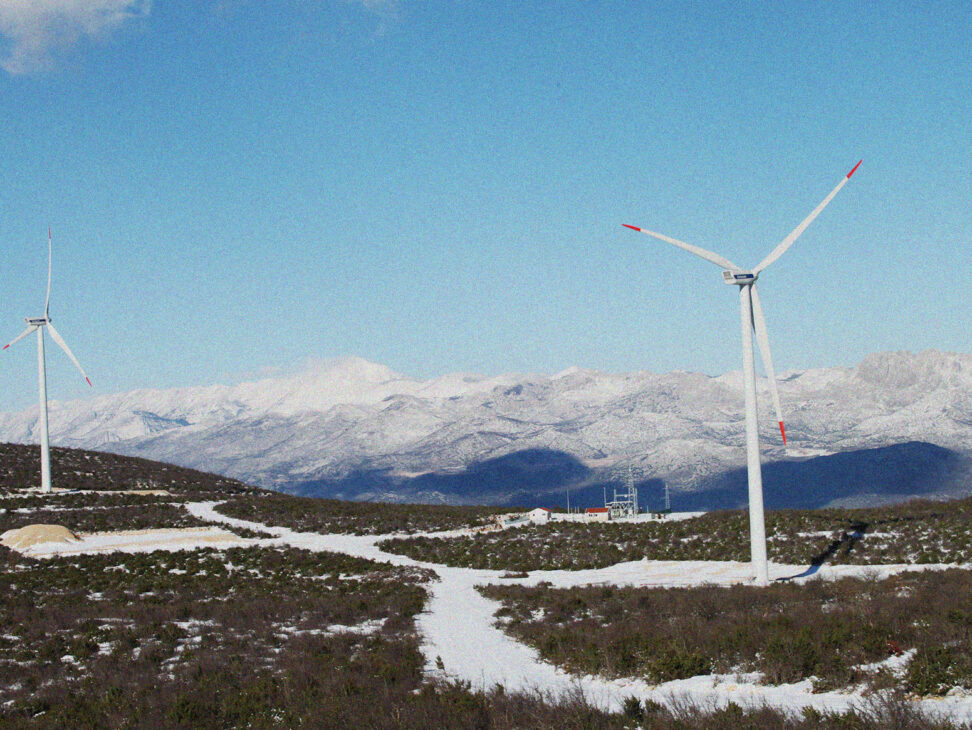 Rezolv Energy is an independent clean energy power producer built on 15 years of clean energy heritage in the region
First Actis investment in Central and Southern Eastern Europe will be funded through Actis' Energy 5 Fund
Rezolv aims to build multi-gigawatt portfolio of wind, solar and energy storage, taking renewable energy projects from late-state development through construction and into long-term operation
 London 20 July 2022:  Actis, a leading global investor in sustainable infrastructure, has today announced the launch of Rezolv Energy ("Rezolv"), an independent clean energy power producer, established to build a new era of sustainable power in Central and South Eastern Europe.
Rezolv, the latest investment from Actis' Energy 5 Fund, which represents US$6bn of investable capital, will provide subsidy-free clean energy at a long-term, stable price for commercial and industrial users, and other off-takers, operating across the region. This will include supermarkets, breweries, telecoms and other large businesses.
Rezolv aims to build a multi-gigawatt portfolio of wind, solar and energy storage. This will help companies and countries across the region meet their energy needs in response to energy security challenges and climate policies. It will take renewable energy projects from late-stage development through construction and into long-term operation.
At launch, Rezolv has signed agreements to acquire development rights to two wind projects in the Central and South Eastern Europe region, with a combined capacity of 1GW. Construction contracts are expected to be awarded early next year, with the projects expected to be operational by 2025-26.
Rezolv is built on 15 years of clean energy heritage in the region.  Its leadership team previously developed the largest wind farm at the time in both Croatia and the Czech Republic, and the largest independent wind farm in Romania. As part of its strategy, Rezolv is also committed to upholding the very highest environmental, social and governance (ESG) standards. The company's plan includes ensuring it leaves a lasting, positive legacy in each community where it invests and operates. Projects will adhere to best practice and international standards including the Equator Principles and the IFC's Environmental and Social Performance Standards.
Actis is also expanding its footprint into CEE with the hire of Jaroslava Korpanec as Partner and Head of Central and Eastern Europe, who will join the firm in September 2022 from Allianz Capital Partners (ACP) to lead Actis' investment activity in the region.
Lucy Heintz, Partner and Head of Energy Infrastructure, Actis, said: "This announcement is an exciting moment for Actis as we sign our first Energy Infrastructure investment in Central and South Eastern Europe, with the ambition of building and operating a market-leading renewable energy platform. Our investment in the region strongly aligns with our strategy to build sustainability leaders where we find opportunities to support the Energy Transition, especially important as energy security needs drive faster adoption of renewable energy."
Jim Campion, Chief Executive, Rezolv said: "Rising energy costs, heightened security concerns, demand to meet climate targets, and stakeholder expectations, are causing a rethink on energy usage – and production. Today, private companies, as well as public utilities, are finding their traditional reliance on fossil fuels far less viable. Renewable sources of energy are ready to take the lead and Rezolv has been created to accelerate the Energy Transition. Our experience, combined with long-term investment from one of the world's foremost energy investors, gives us the financial strength and experience to solve problems and accelerate large scale renewable projects across Central and South Eastern Europe."
Alastair Hammond, Chief Operating Officer, Rezolv said: "Our model creates benefits for both the end-users of power, but also the communities where power is generated. We are developing long-term investment programmes hand-in-hand with communities. This ensures a positive legacy nationally, as well as locally, from the growth of renewables."
The Actis Energy Infrastructure team invest on a global scale in buy and build power generation and distribution businesses. The team has invested in over 70 renewable energy projects to date, generating approximately 11GW of renewable energy globally.
Highlights over the past year include completing fundraising for Actis Energy 5 with US$6 billion of investable capital, enabling it to mobilise more capital to invest behind the Energy Transition and successfully realising three major energy investments in Latin America – the largest independent renewable energy platform in Brazil, the largest renewable energy IPP (independent power provider) in Chile and a leading IPP in Mexico. In addition, in April 2022, Actis announced the signing of an agreement to sell Sprng Energy, one of India's largest renewable energy companies and most recently announced the launch of a power generation business dedicated to delivering an equitable Energy Transition in Southeast Asia, an investment in Omega Energia, the largest publicly listed pure-play renewable energy generation company in Latin America, and signed an agreement to sell Lekela Power in Africa's biggest renewable energy deal.
Sign up to the street view for the latest news and insights